Oh my goodness - such cuteness from thisbirdsabsurd and MissingWillow!
I received Package #2 from Mandykaye!
[/size]
First up are two journals with covers, I love them! The smaller, darker purple one is my favorite!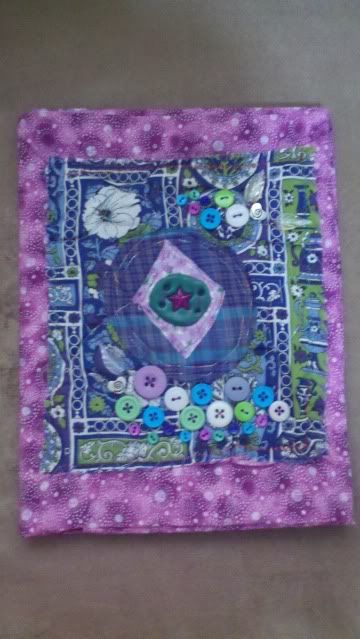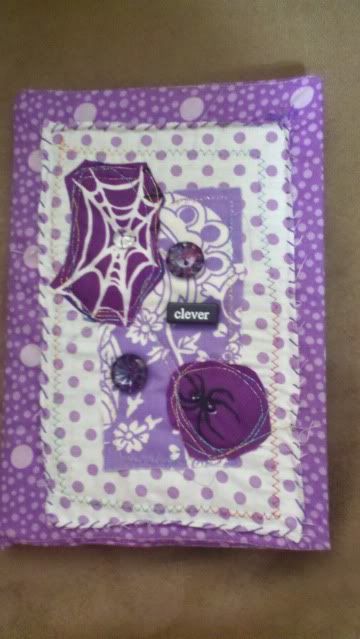 A tote from her local library: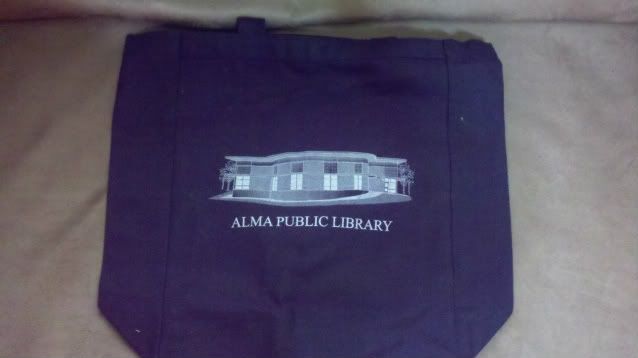 Then a set of fabric gift bags - so cute! They were all full of fun too!
First - watermelon bag with candle, lipbalm and samples from Avon!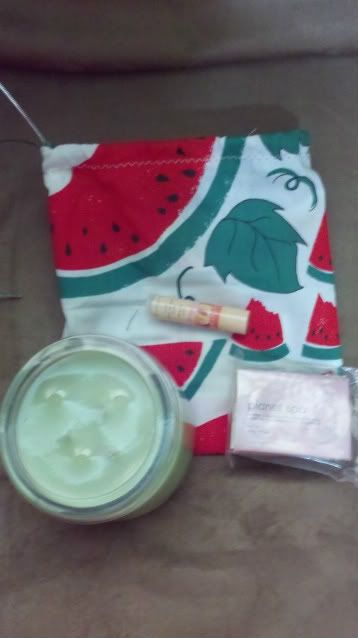 Second - plaid bag with tons of beading supplies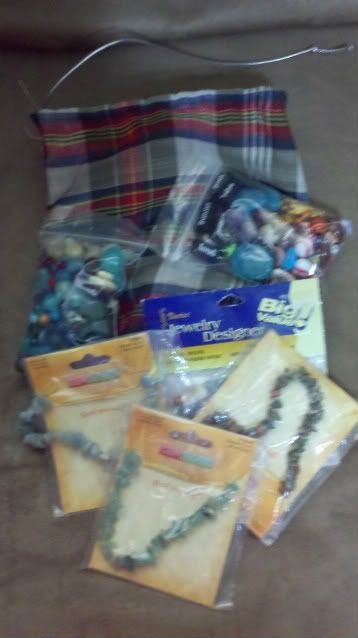 Third - tiger bag with Sour Patch kids candy, Betty Boop tin with Betty Boop playing cards and a lovely necklace!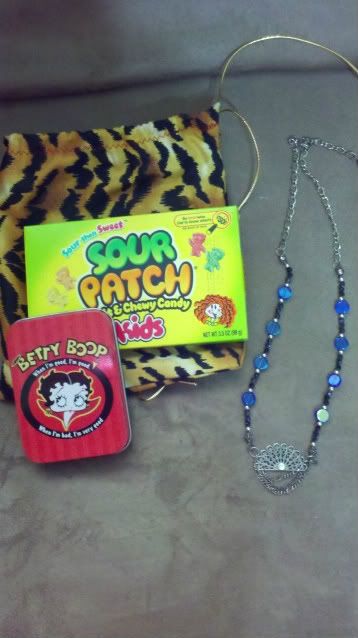 Fourth - ladybug bag with more beading supplies!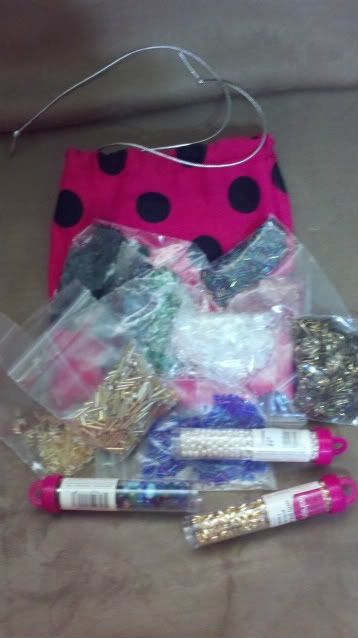 Fifth - flowered bag with beading supplies and findings!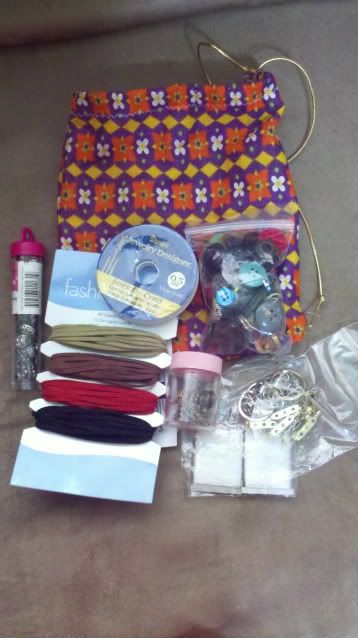 Sixth - Christmas bag with a handmade ornament (love ornaments!!), pretty pens (I collect pens) and little animals for my desk - I keep a menagerie on my desk, the college students like to play with them while they talk to me.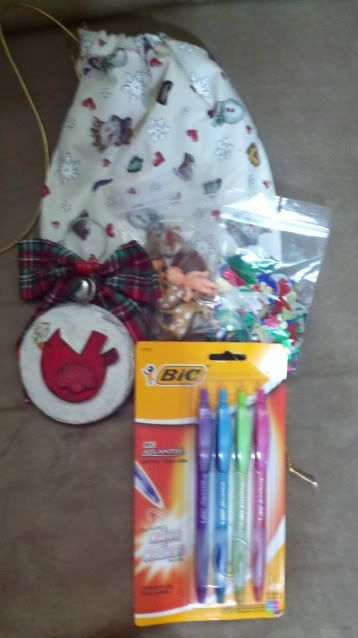 Thanks Mandy! That box was super heavy, I was worried about what was in it!lol