Ok, I'm really sorry it took so long to post photos from my fantastic package from teachart! I had to force Katelyn to give everything back to me so I could take pictures - she was so darned excited!
First up the coasters inspired by my wist - how cute are they?!
Katelyn's fave Beatle is John, so this hoopla went over REALLY well!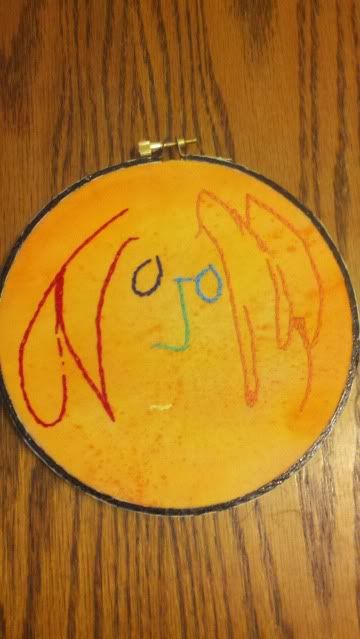 Great postcards and a pin - you must have an amazing stash!!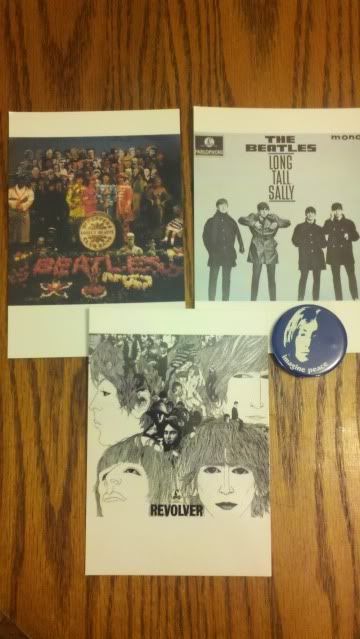 A journal with a Beatles cover
TWO magazines, they've been read cover to cover a couple of times already.lol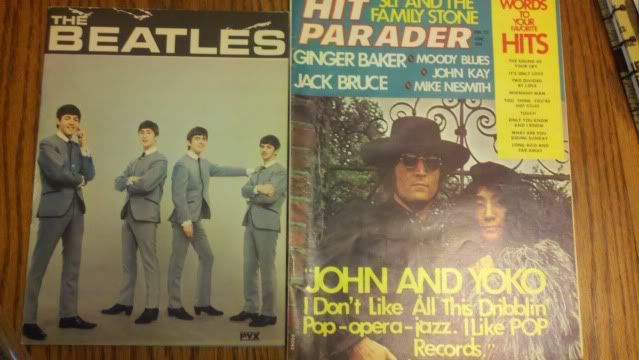 A fantastic Beatles book, the front: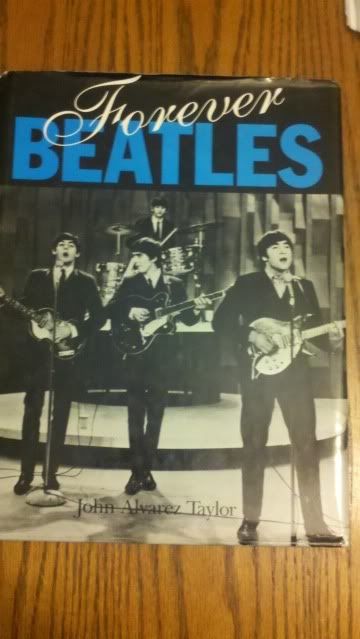 ...and the big surprise - the back of the book - Katelyn has this picture as a poster in her room, it's her favorite, she freaked out!lol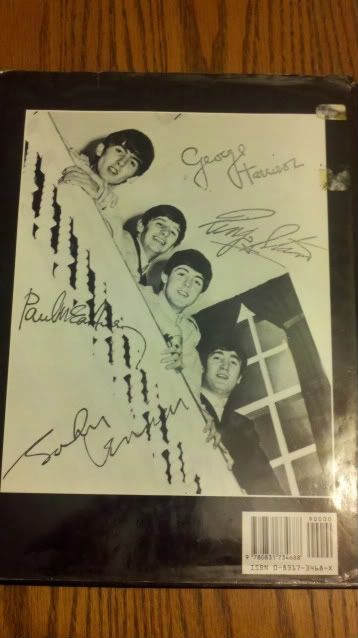 Thank you so much, teachart!!