I received totally amazing hair gizmo's from liebschien yesterday! She said that she tried things she hadn't tried before, but I would never have guessed it! They are awesome!
Close up of the beads on the hairsticks - I had to take them out of my hair to do the photo: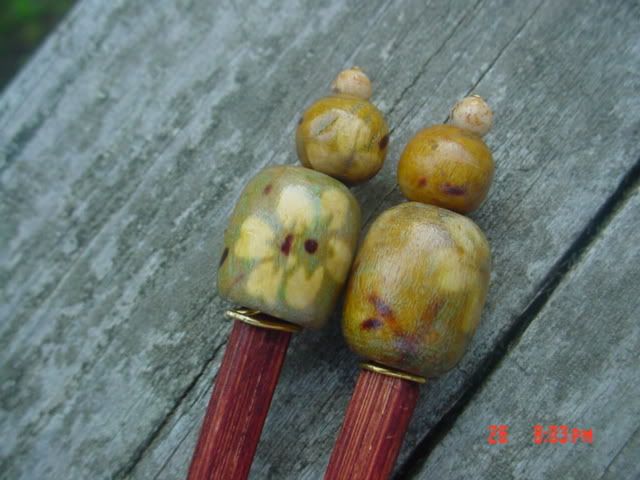 An Aschnebly (did I spell that right?) headband in my fave color: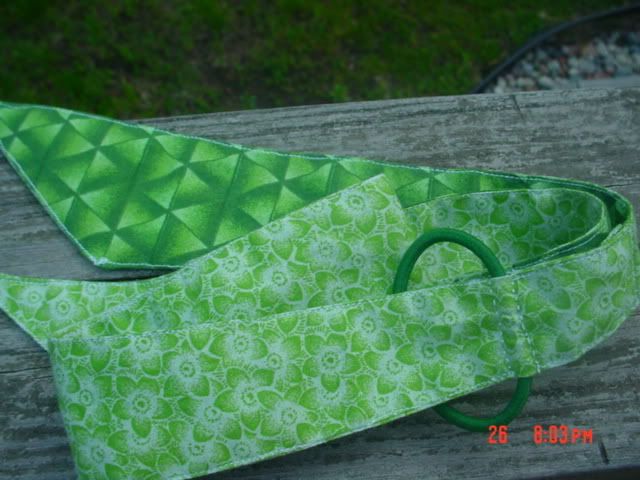 a comb with fuzzy knitting?crochet? (anyhow it's pretty!), a hairtie with a crochet cover and a fantastic barrette: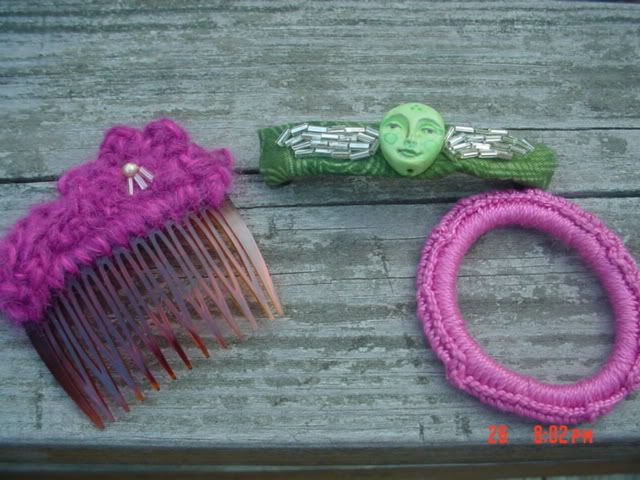 A close-up of the barrette. My daughter confiscated the barrette, she thought it was totally cool - she's 11yo. I may never see it again. I took it out of her hair for the pic.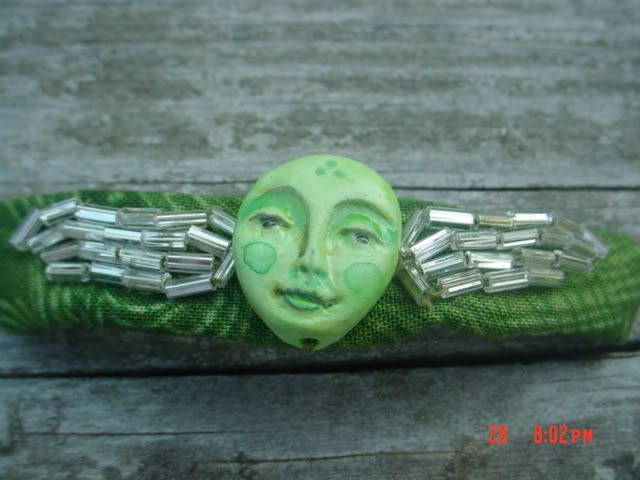 I love my new hair gizmo's and now I think I may need more. Thanks again, liebschien!!!