Ok, to appease ChloeisCrazy, I'm going to post the pics of teddybearbones items. (ok, to appease myself too)
The hood of the hoodie lined in red fur: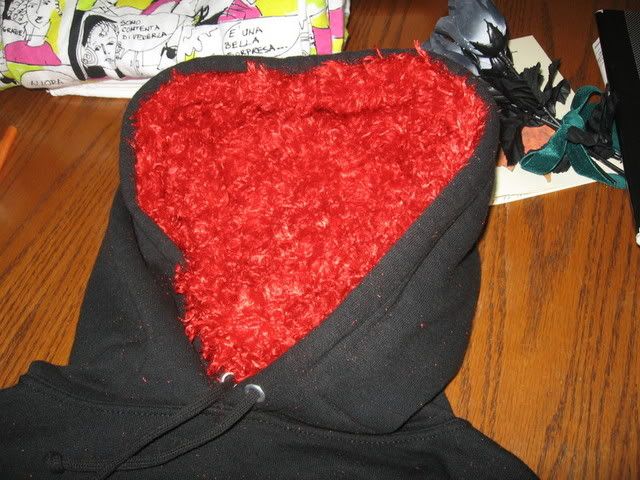 The back of the hoodie with a NO sign: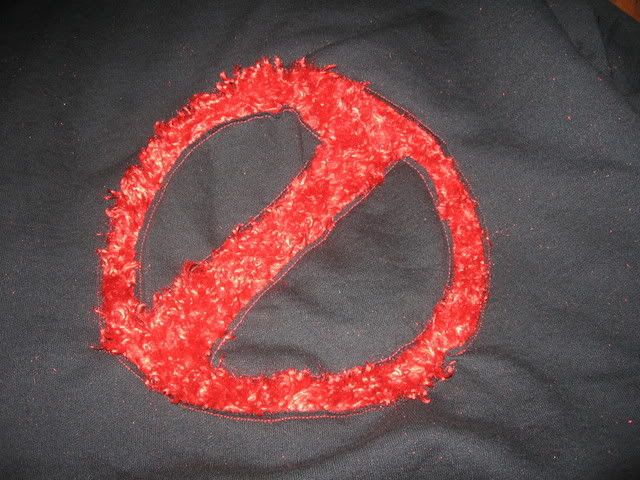 The placemats/wallhangings (i picked images she might like):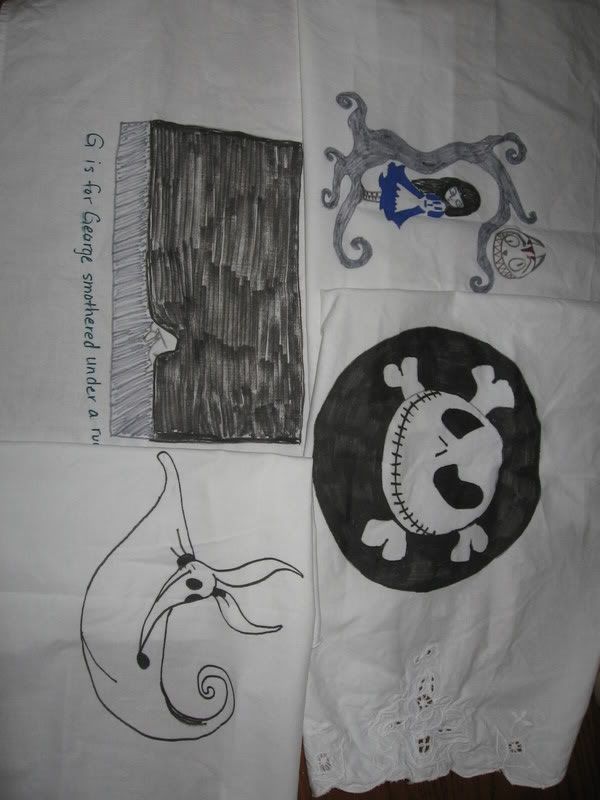 The journal with the Malkavian guy: (he's hotttt)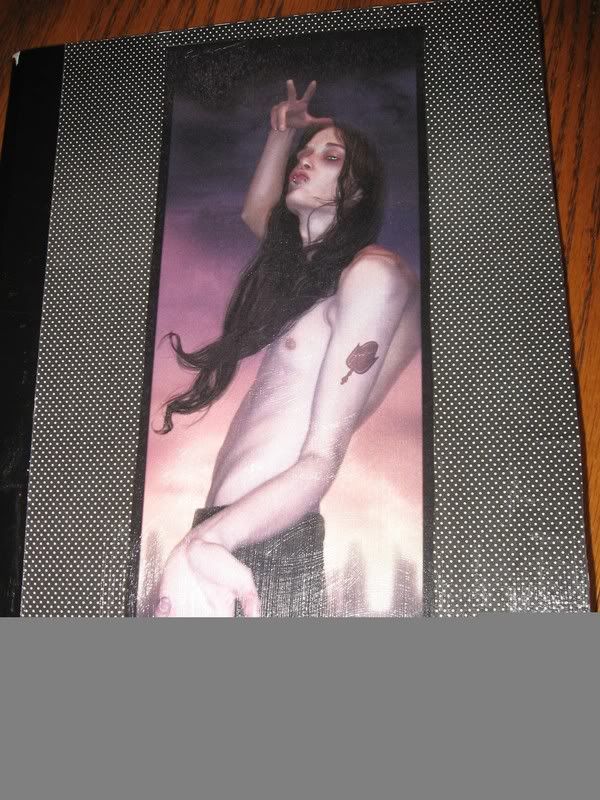 The inside of the altered book swap journal (it's an Alice in Wonderland book)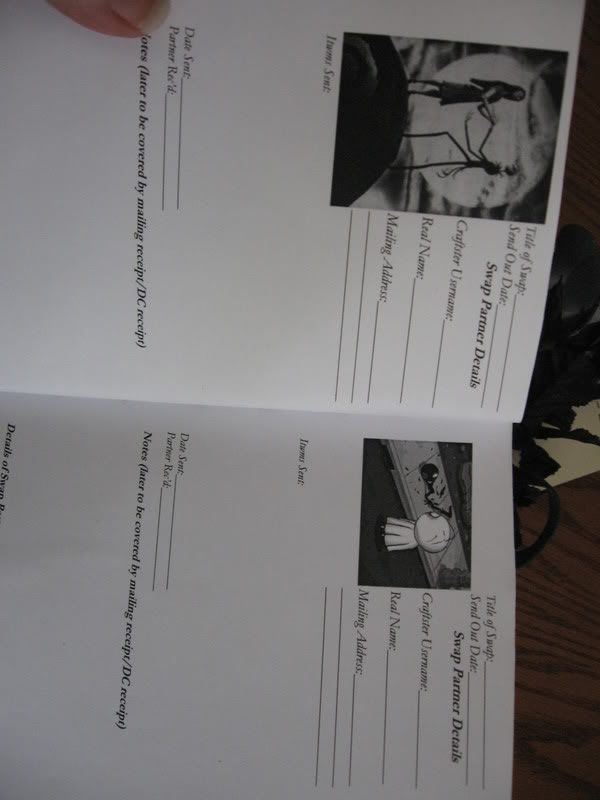 The card and corsage: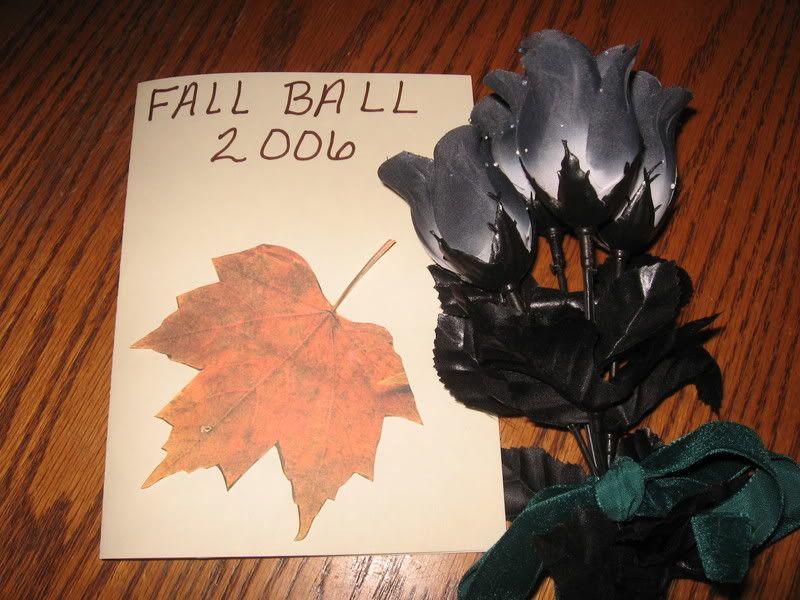 Huh, I can't find the pic of the pj pants and the material was sooo cute! I have some pieces that I can take a pic of if Rae doesn't show up with pics herself!