Here's what I got from Bambi!
My hoodie: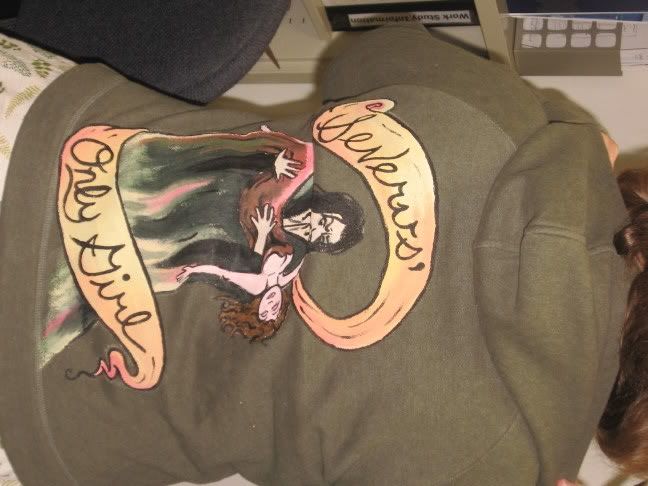 Close up of hoodie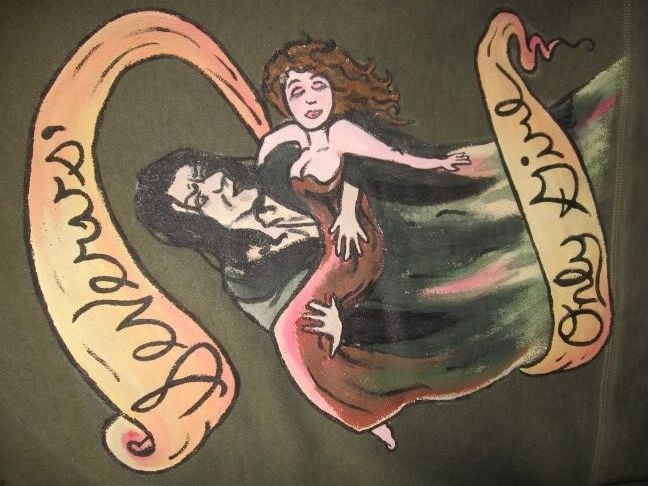 I love, love, love that man!!!
Inside left sleeve of hoodie (where a Dark Mark SHOULD be!)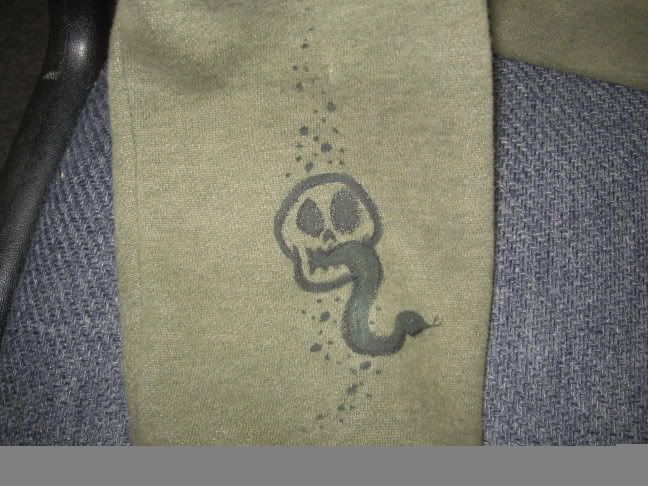 My roomy tote that no one can borrow!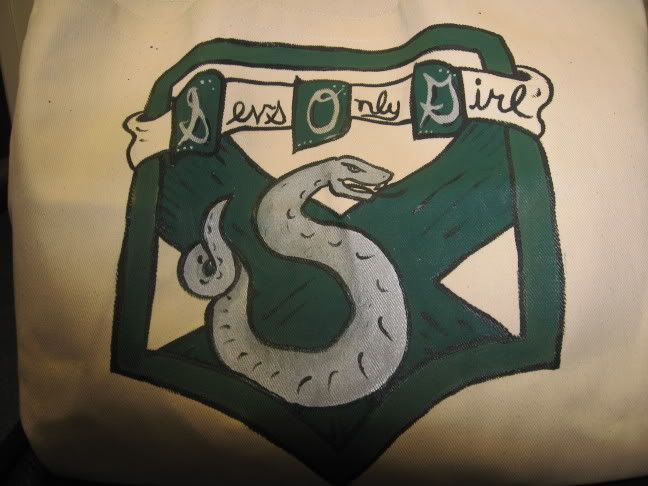 Pins, Pins, Pins! I especially love the one that has Severus on it and says "He Loves Me..."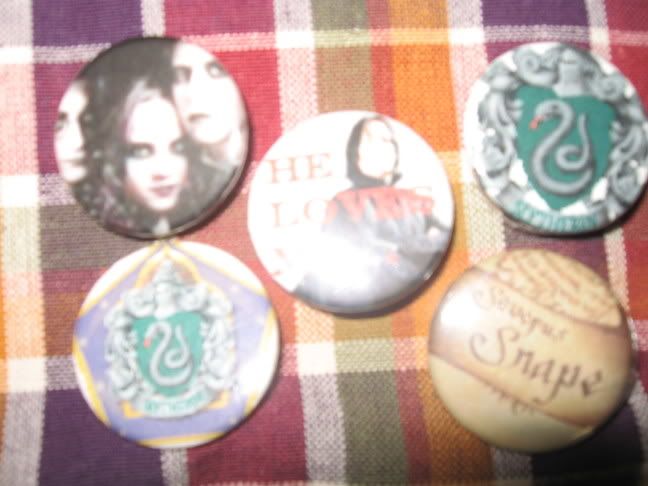 Last, but not least - the towel with the cookie recipe and cookie cutter: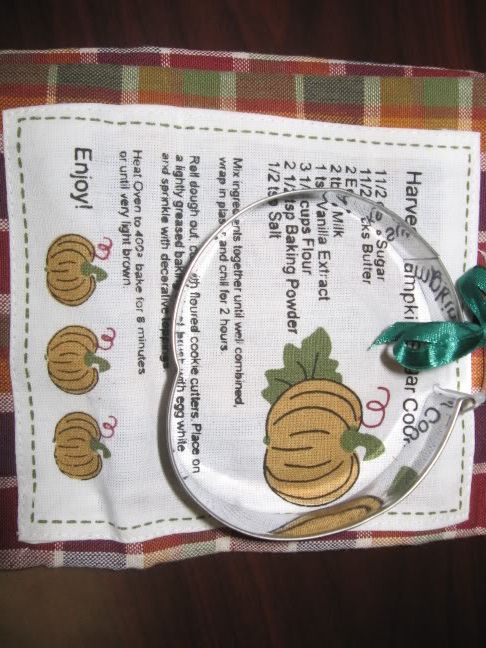 Whew! Oh, I didn't bring the scarf to show. Sorry. What a great bunch of loot!