My partner and I have both received, but she hasn't been able to post pics just yet.
Here's what I got last night:
Captain Jack babydoll - this is really cute and she put a ton of work into his clothes, which are all removable! To be honest, I already told her that he has to live in my office as he creeps me out a little bit.LOL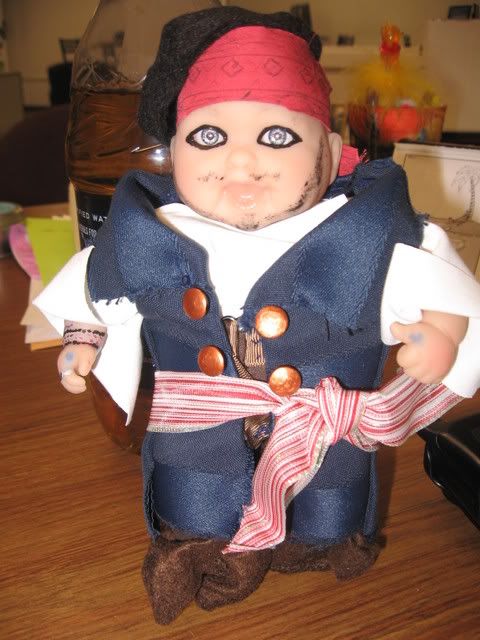 2 little boxes - one is Jack's compass and the other is Davey Jones chest which contains some teeny tiny gold coins and a little bottle dirt w/heart in it. Very cute!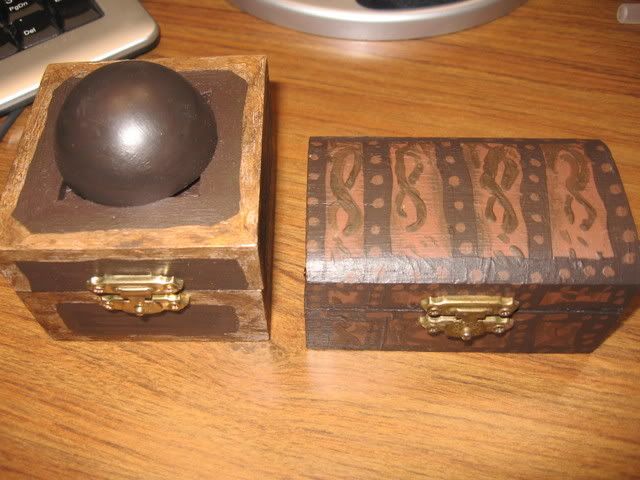 The the rest of the goodies: a skull flag (I can't wait to use this for something), piratey stickers and POTC chocolate!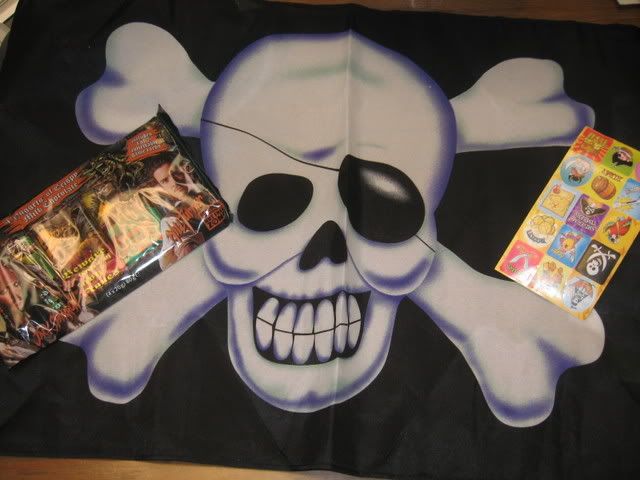 Thanks little green dragonfly for swapping with me!