I received my tee and tank from Tanza yesterday!!
Here is the tank - HP themed: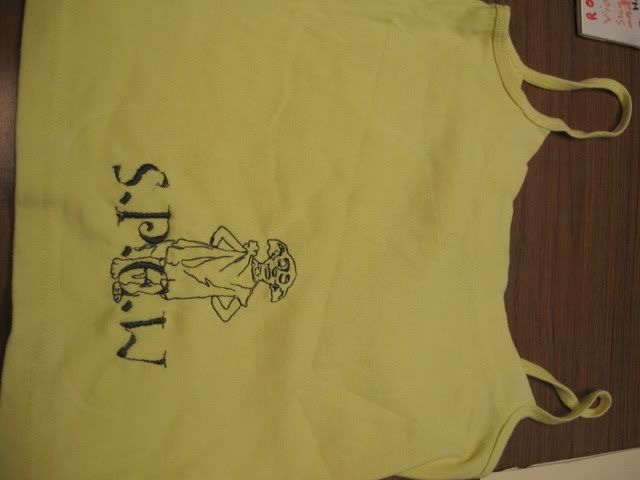 and the tee - literary: I did a close up so you could see what it says.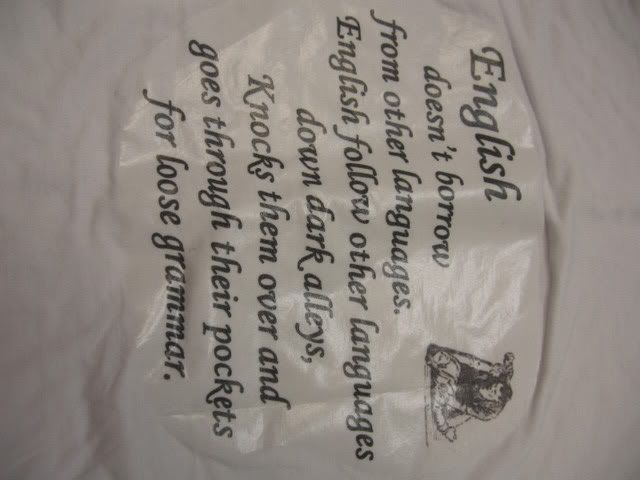 Both fit perfectly and are adorable - I put on the tank last night and my daughter was jealous!
Thanks Tanza!!!