*ahem* I hope this is the correct board, I don't believe I have ever posted any gardening experiments before!
I found out that you can actually grow avocado trees from the pits that you get from avocados in the store. After finding this out, I decided I have to try it! I don't expect to have a forest of tasty avocados, I don't even really live in an area they normally grow. However, I figured it would be fun, and why not? I'm buying and eating them, I may as well use the pits for something, right? I have had quite a few growing now, but here is the most successful so far: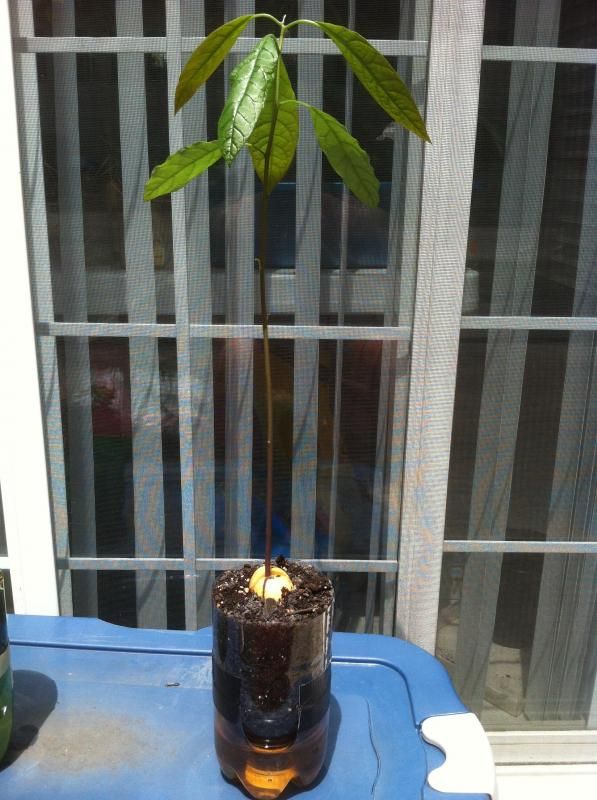 Along the way, I found a fun way to create a "self watering" container. I technically have to fill a reservoir with water, but only maybe once a week, but that's it. It's made out of a 2 liter bottle and some duct tape. Basically, there are holes in the upside down bit in the water, and it sucks up water from the reservoir as the soil tries out. So far so good!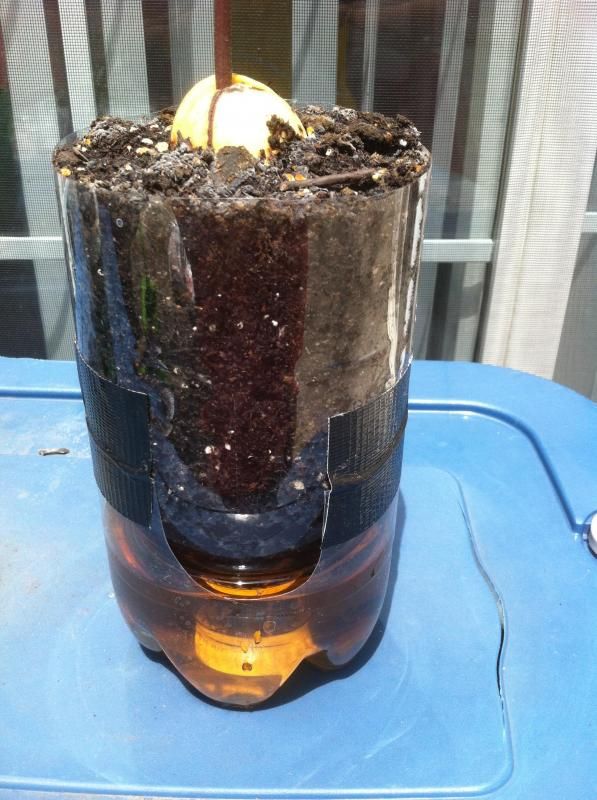 Two successful projects! I have no idea what I'm going to do with the trees once they outgrown any indoor pot though...