My other partner in the atp swap said she really loved ephemera so I kind of thought i could make a kanzashi brooch out of ephemera.
***I had this idea originally, and if it has been done before, I was not aware.
Anyway, the papers i used were bits of: a map, a chinese physics text book, a 1930's magazine of love stories, origami paper, a hell bank note and some handmade paper. all of these papers were received by me in swaps.
here it is, i thought it turned out pretty good. let me know what you think.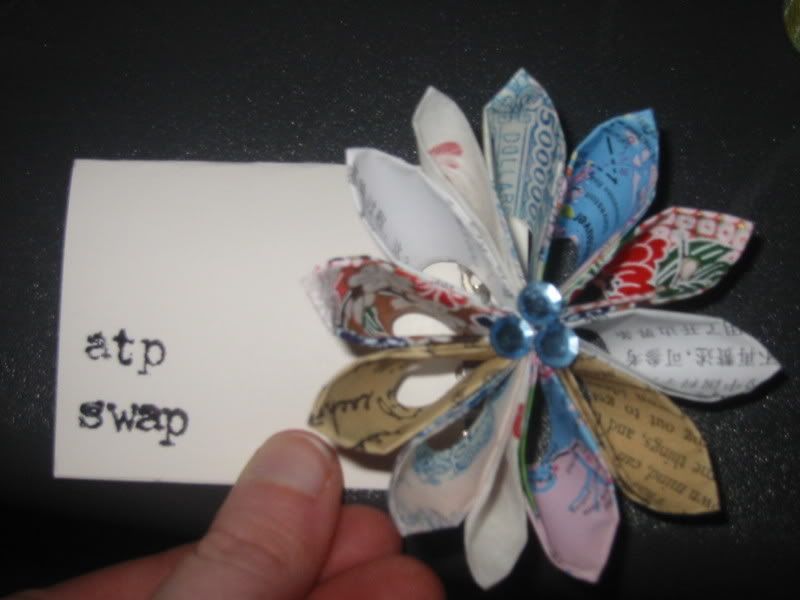 Anna
(lovely_gangster)