i wasn't sure whether i should put this in general or reconstructed, or even needlework, so feel free to move it.
well, i made this for a swap i was in, and my partner has received, although i didn't hear from her, so hopefully she liked it
i just bought i plain white tshirt, already had the pink fabric, and felt. as far as i am aware, the japanese charcters say strawberry, although the online translator i used may have not been accurate. oh well. all up it took me probably over 4 hours, as it is all stitched by hand, and i work very slowly. the idea was my own original concept. comments/criticism appreciated, as this is my first attempt at non-knitted clothing. let me know what you think!
on me (it was a few sizes to big for me - but it gives you an idea)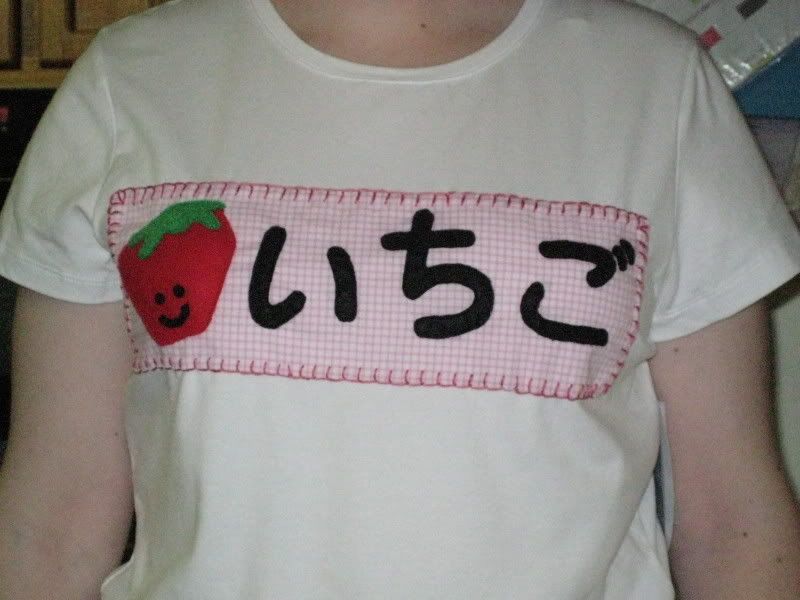 close ups: