I have photos! Yay!
First, here is the beautiful shrine Pretend peterpan sent me. It's for Strength, because I sometimes get myself all worked up and freak out, so I wanted a shrine to help me be strong to face my fears and challenges. And it's PERFECT, I love the colors, the sybolism, she used cherry blossoms, which are my favorite. it's just so perfectly "me"!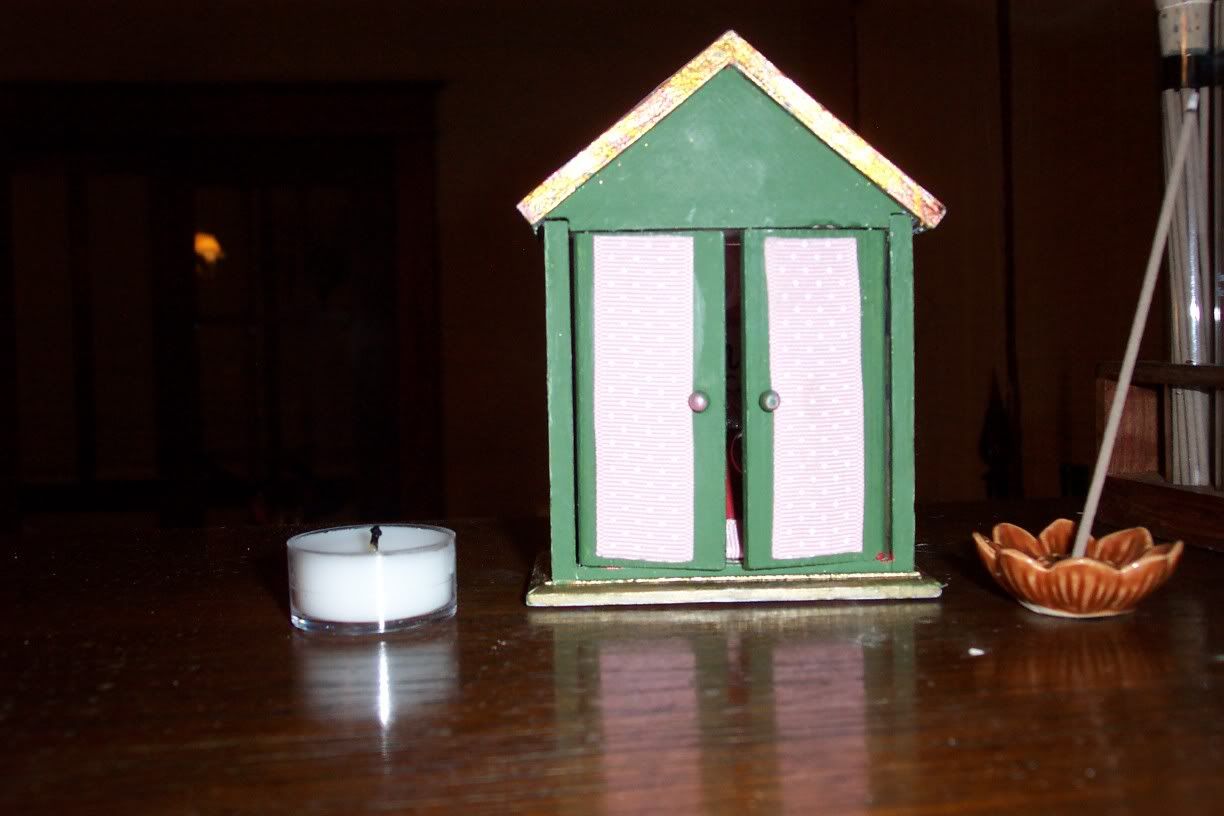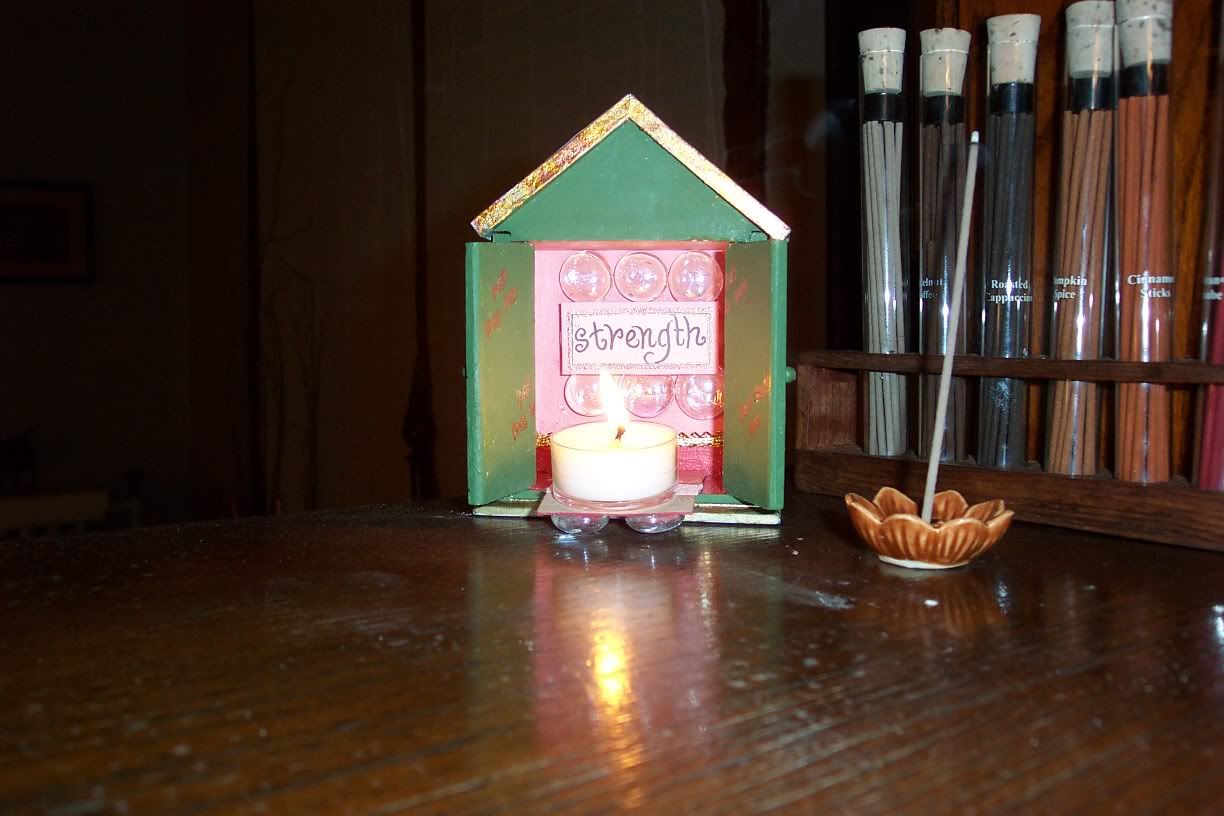 Isn't it gorgeous?
Here are the ones I sent her. I used her themes of Mexican/Catholic kitsch and 50's pin up girls.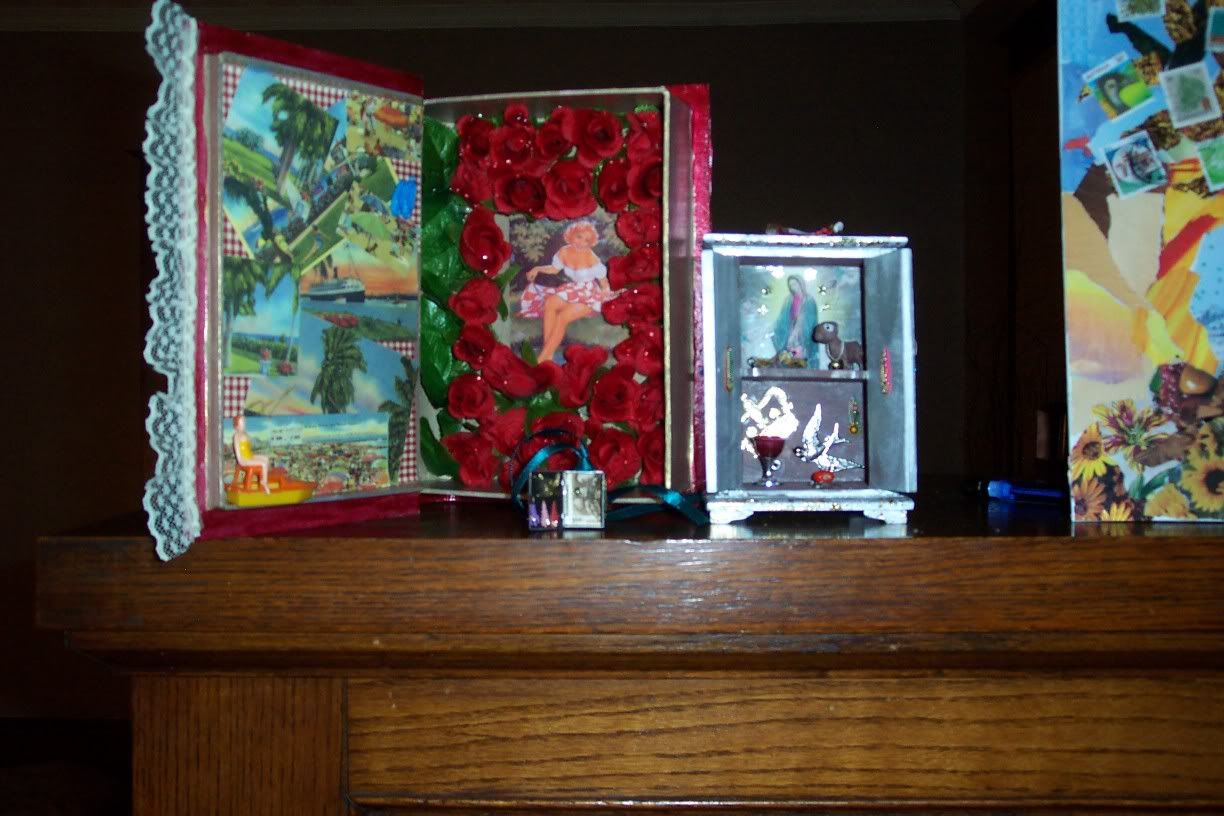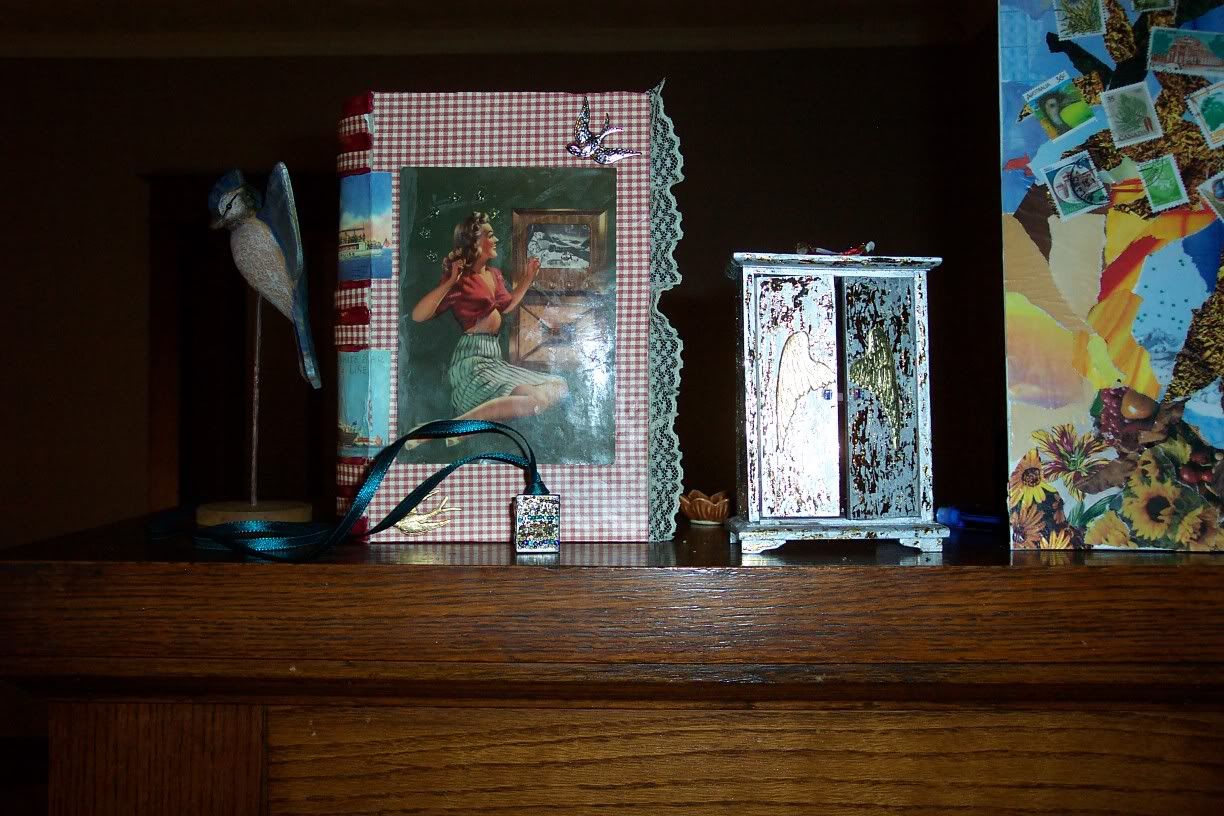 These were so much fun to make! I think I'm hooked on shrines!!