Inspired by this bag
http://www.2freshpetunias.com/product_info.php?products_id=341
I created my own.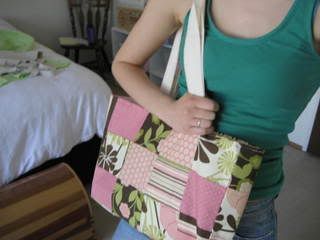 Using this wonderful tutorial
http://www.craftster.org/forum/index.php?topic=187229.0
for inspiration I made a matching wallet.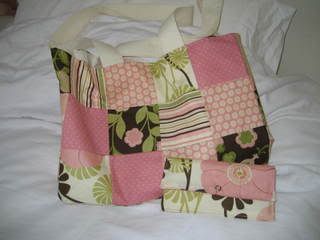 And I created customized pockets for my pens, cell phone and other little crap.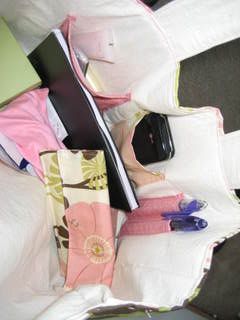 I used it today and it worked well, except I need to add a snap or a tie to make things a little bit more secure.
Thanks for looking!