I finally got my act together and can post pics of the wonderful things MissGabbieLynn created for me!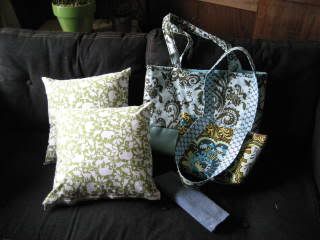 All together, minus a honeydew melon candle which has taken up residence in my kitchen: two fabulous totes, a heating pad, and two throw pillows.
I'm super picky about things matching, and was need of throw pillows for my living room- the ones she made matched perfectly!
In fact, my boyfriend even commented "they match the curtains better than the ones you made!" The have a fun safari type print with elephants, monkeys, hippos, etc.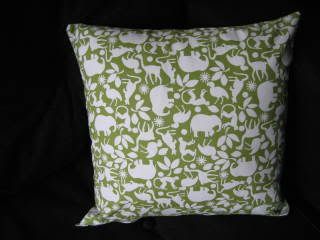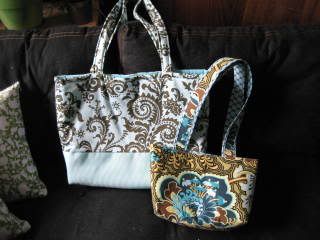 I absolutely love the tote bags. I used the small one already for a lunch bag. Its perfectly sized for my pyrex and my Nalgene bottle.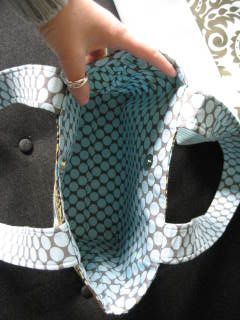 I like how she picked a fun polka-dot print to coordinate with the outside fabric.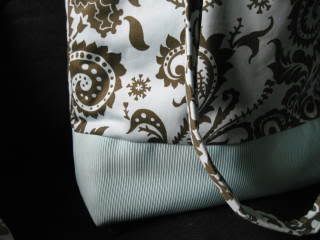 And the big tote bag is soft and padded, and has lots of pockets! I love how the bottom part has a different texture.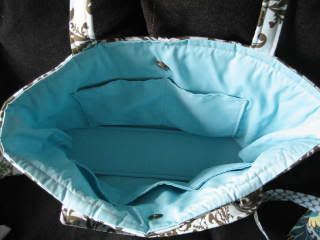 And lastly, she included one of those grain heating pads you microwave that are perfect for soothing soar muscles or cramps. Its funny she included that because previously my boyfriend and I were discussing my need to make one!
Thanks so much Amy Jo! I love everything!