This year, I'm finally with a guy who was willing to dress up as a pair (one of the many reasons he's a keeper for sure
) but I didn't want to push my luck by asking him to be something non-manly like Prince Charming or anything that involved tights. We were invited to a costume party and I wanted a couple costume that not everyone else would have. We were also on a budget, so we were wanting something cheap. I looked online and didn't see any for Homer and Marge, and he was totally into it (he likes beer and donuts), so here is what we came up with!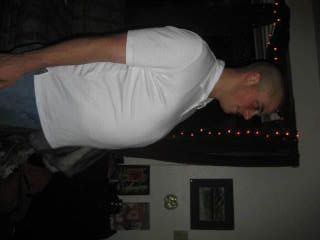 His was really easy...just stuff some pillow batting under a collared shirt.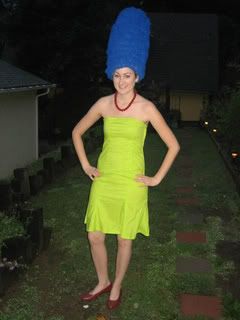 Mine took more effort. The dress is Simplicity 3797, slightly altered to fit my lack of boobs and make strapless. Its made from about 2 yards of bright green fabric I found at Joanne's for like, $2.00 a yard, plus it was on sale. The red flats are from Walmart for $9.00 and the beads I found on sale at Michael's for 2/$5.00. And the wig was the big part of the project.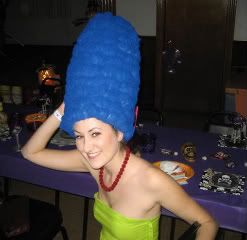 Having no previous wig making experience, I was slighly stumped on how to create this, but I knew three things: it had to fit on my head, it had to be big, and it had to be blue.
It started off as this: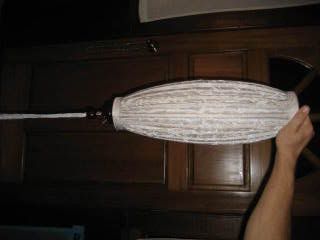 a chineese lampshade thing I found at the Goodwill for $2.00.
I had the boyfriend cut the top and bottom off and then I sewed the framework onto a beanie.
I then proceeded to sew rows of pillow batting around it.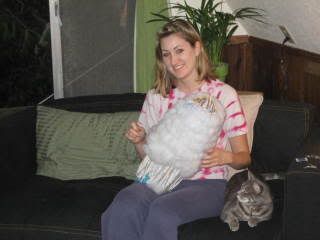 Almost finished!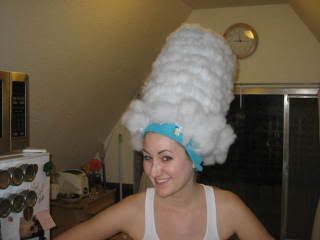 Ready for paint!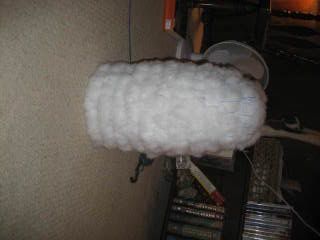 After a large amount of blue #24 (just like Marge used!) spray paint, I think it looks pretty damn good!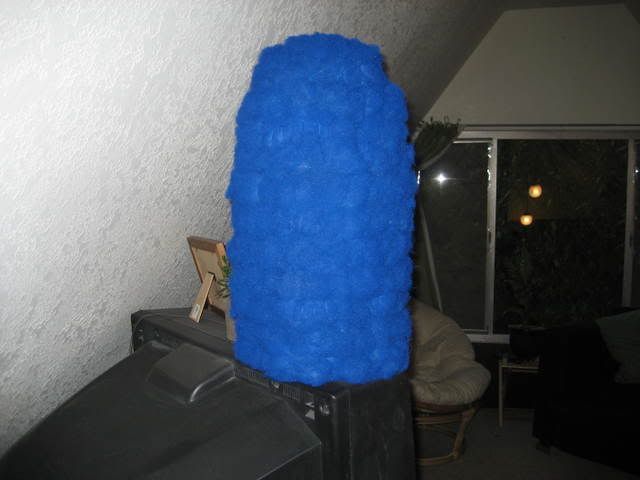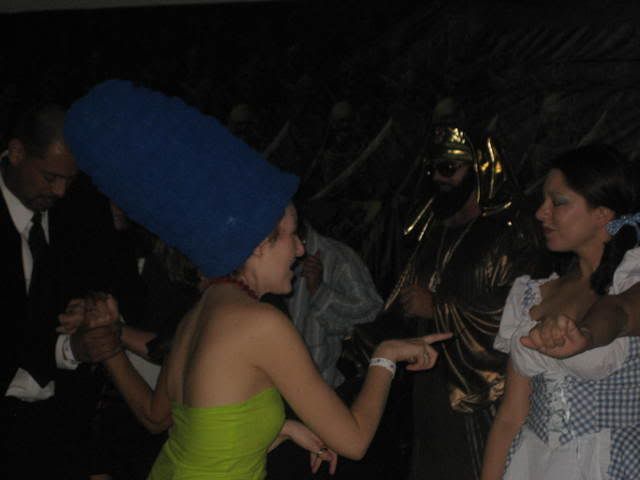 It even held up for dancing!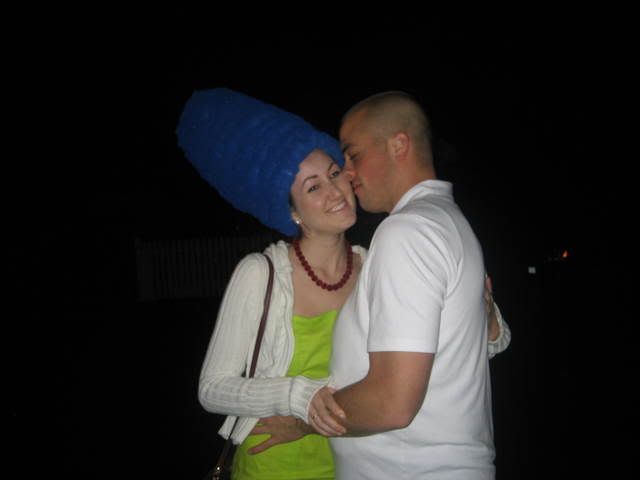 Thanks for looking!!!!
and in case you aren't familiar with these characters:
http://upload.wikimedia.org/wikipedia/en/0/0b/Marge_Simpson.png
http://upload.wikimedia.org/wikipedia/en/0/02/Homer_Simpson_2006.png
For more pictures with our costumes "in action", and because I don't want to take up all the picture hosting here, check out
my blog