Here are some pictures of the great toys Morglanc sent me/Gale....
she said a few where store bought, but other than the feathery one on the stick, I'm not sure which other one was!
All out of the packaging and on the floor (which I now realize is very dirty and needs to be vacuumed...)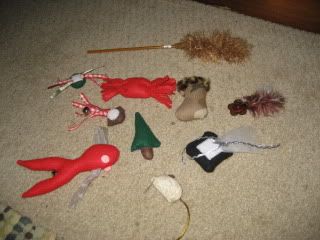 My favorite is the fishlike one and the little tree.
Gale coming over to investigate....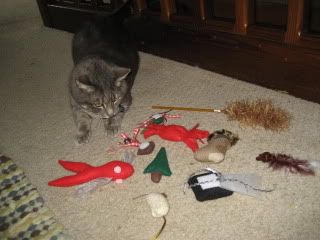 First choice goes to the red candy one...but I did find the tree on the other end of the living room a few hours later.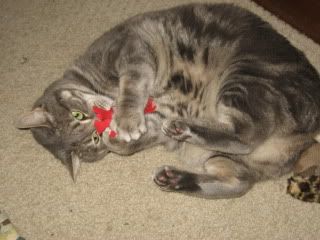 Thanks partner!
and here is a quick one of Gale investigating the kitty tunnel prior to packaging