My partner finally received her package so i can finally post pictures of what she got. unfortunately i forgot to take a picture of one item, a felt pin that looks like a daisy with 'pushing daisies' painted on it. sorry about that
but here's the rest!
she mentioned in her questionnaire that she wanted a ned plushie doll: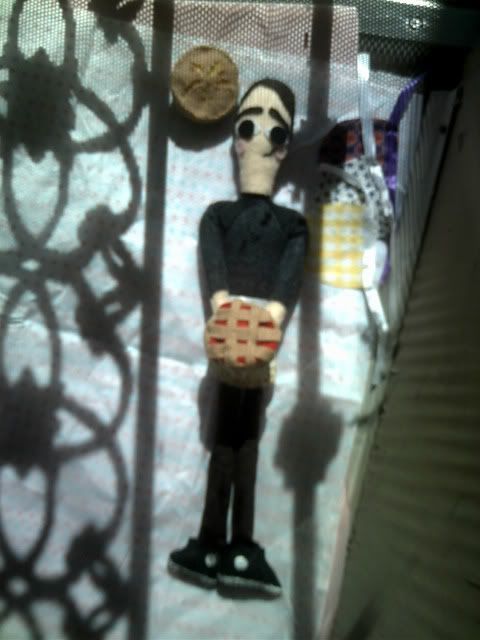 i made two pies for him to hold, along with 3 other aprons so Ned can bake in style
she also requested an ATC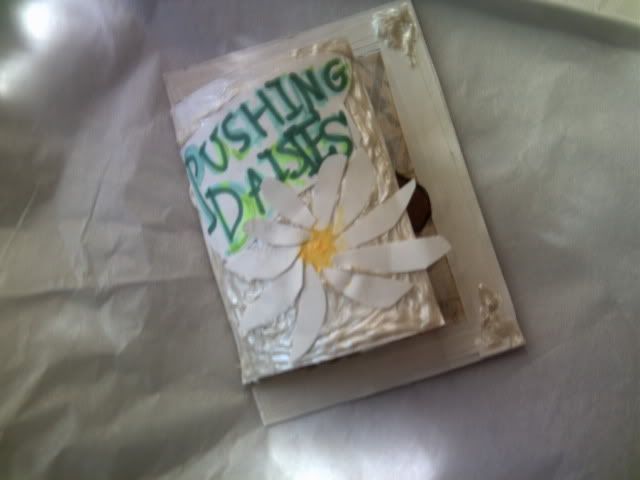 it's Chuck's casket, closed.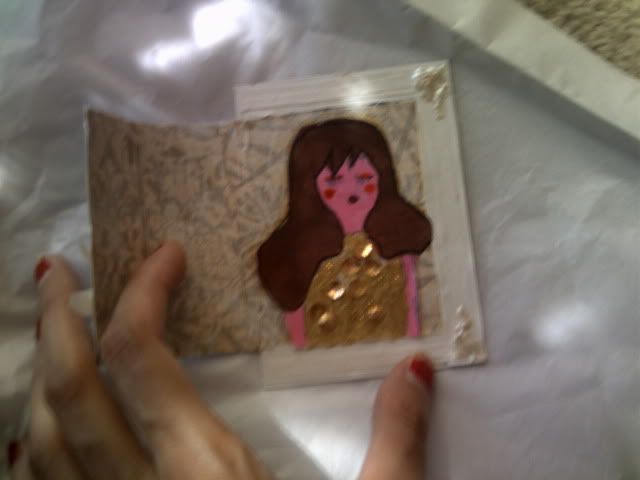 and opened!
i also included these extras, handmade envelopes from childrens books: