I've been stencilling onesies for three special new babies in my life. All of the stencils were done with freezer paper and were freehand drawings.
I've got a nephew now! I love his name so much I wanted him to wear it: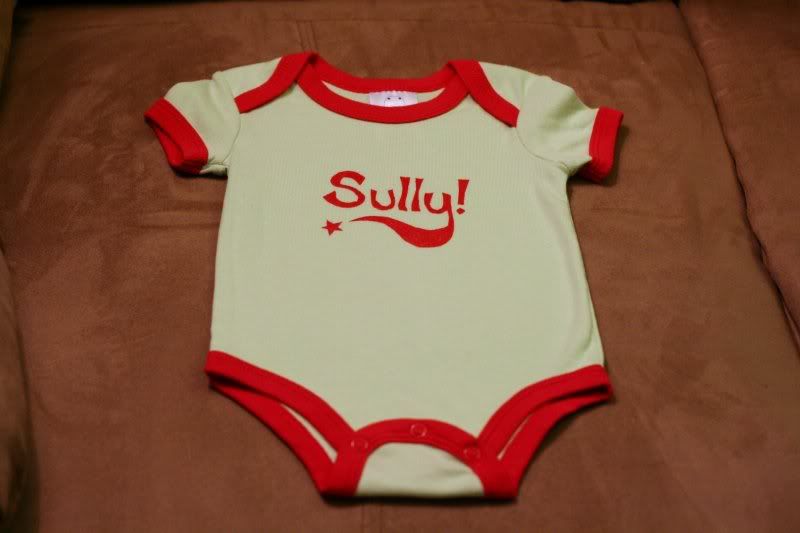 This one is for a brand new kid named Zachary. I love the crocodile face! This kid is going to make heads roll.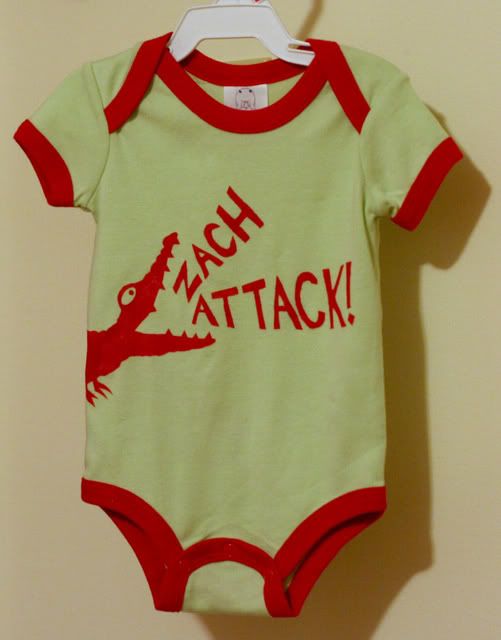 The crocodile body continues onto the back, all menacing-like: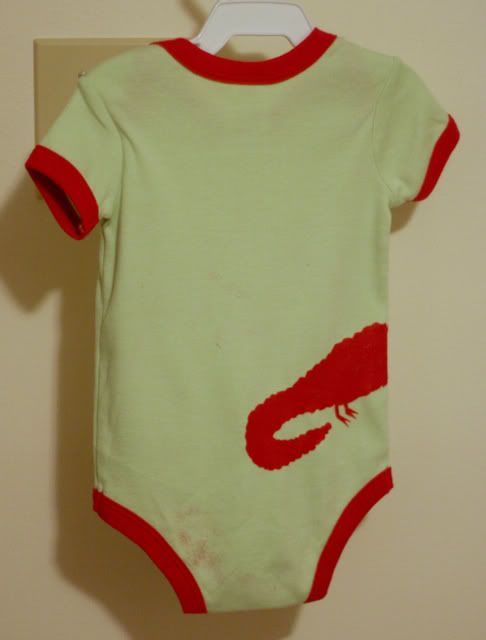 Turns out a double-sided stencil shouldn't be attempted all at once... who knew? In the process of trying to remove the stencil, I smeared a little paint on the butt. As a friend pointed out, however, the butt of that onesie is going to see much darker days. Tee!
This one's a wiener dog: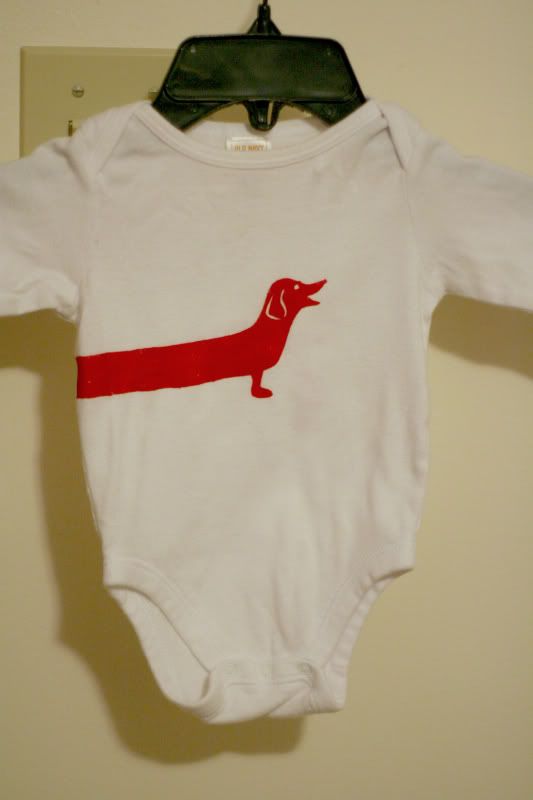 An XL wiener dog.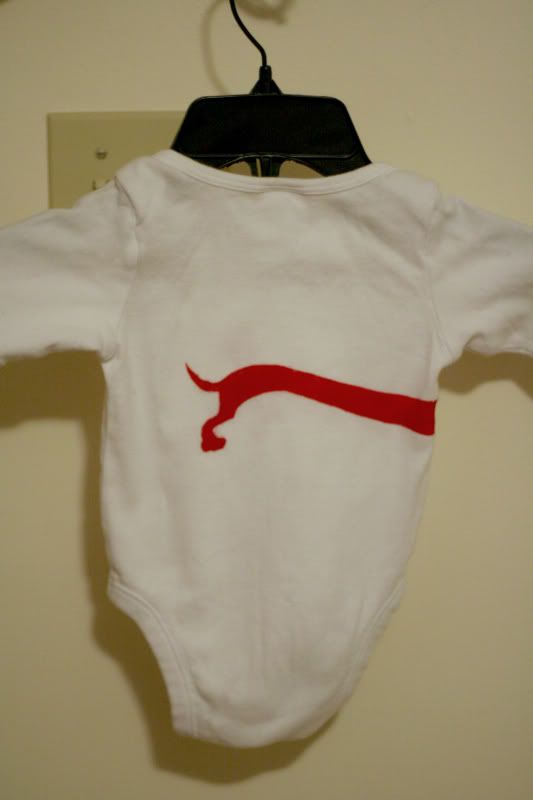 Thanks for looking!