I bought these booties a while a go and haven't really wore them, & I've been wanting yellow shoes, so I decided to paint them. Far away, the look great, but up close it looks like it needs a more layerf of paint & I've painted them 4 or 5 times. I feel like if I give it more coats it will become really stiff?
I was wondering if I could spray paint over them or should I just continue painting?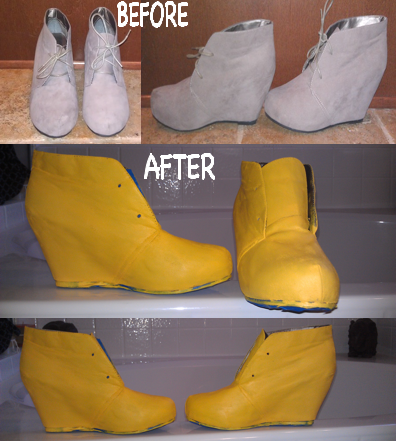 BTW: That is blue tape on the bottom. So that paint is not on the sole.
If there is already a post answering this question please let me know!
Thanks in advance.