Whew! Finally finished! (my mom died when I was 13, I'm in my 30s now, it's ok, no sympathy needed, so I just make cards for the important women in my life who are mothers, yadda yadda, ) So here are the cards I made for my grandmothers: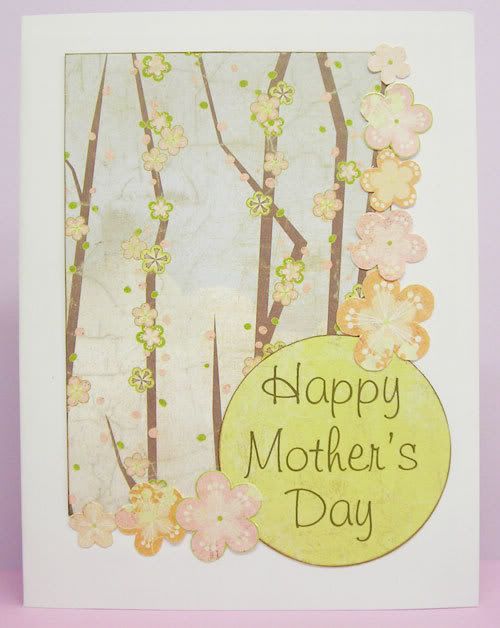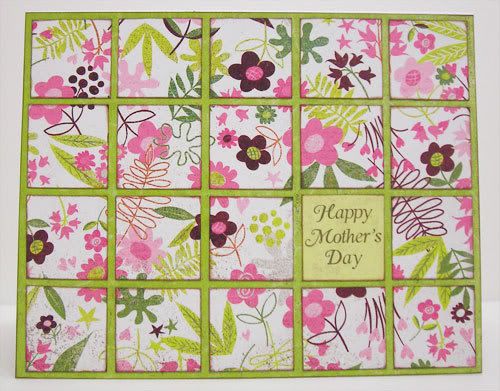 (the second one is inspired by inchies, though I haven't actually made any inchies, and I don't plan on it, I just like the way they look graphically when people take pictures of them all together)
And, a card for my sister, who is also a mom, and is goth and loves black: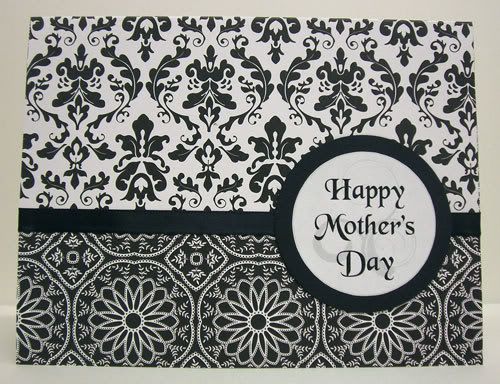 The first two use Basic Grey papers and my sister's card uses papers from Target and some ribbon. I know they're pretty simple, just cutting and gluing with a bit of computer printing, but that's how I roll.