I am so happy with this y'all: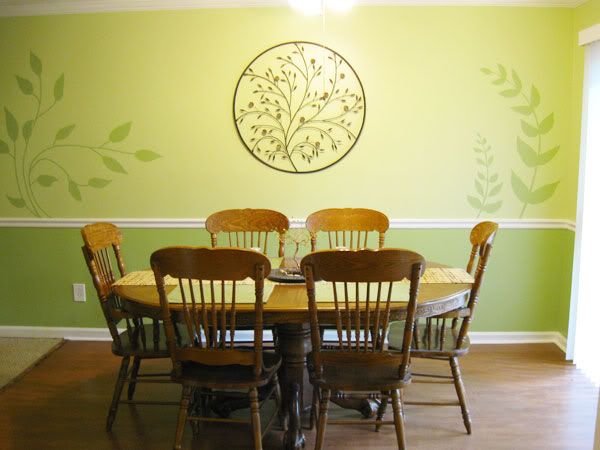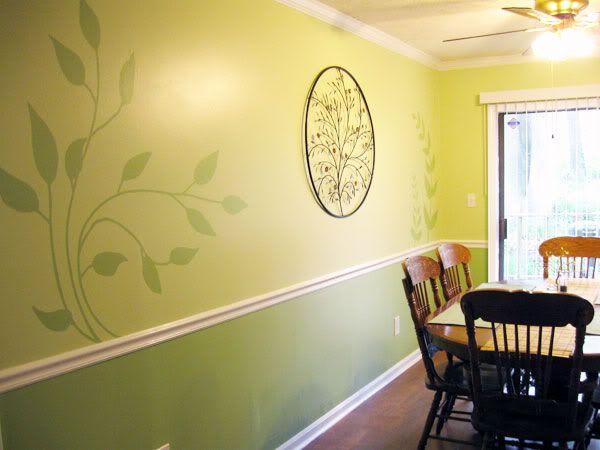 To make the leaves images, I used some Photoshop brushes I got from here:
http://www.obsidiandawn.com/
I auto-traced them in Illustrator, made them huge, divided them into letter paper sized sheets, printed them out, stuck them to contact paper, cut them out, then stuck the contact paper to the walls to use as a stencil. Looked like this while I was stenciling:
Two different colors of contact paper because I ran out of the first one, and that's what was in the garage.
Here's close-ups of the stenciling: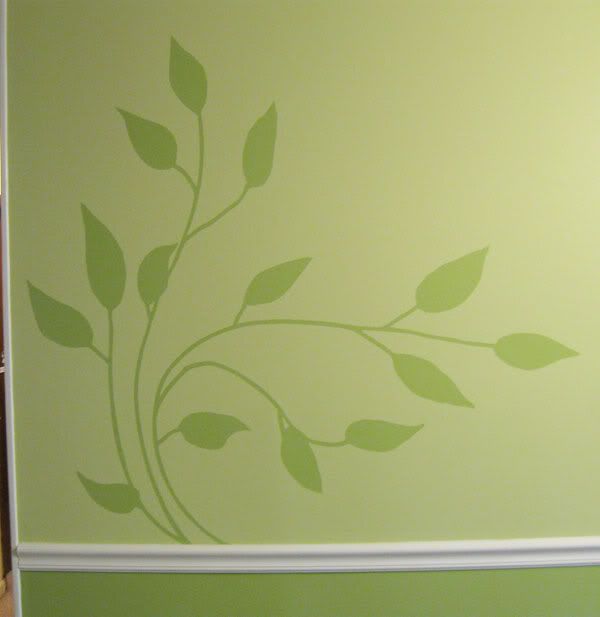 Here's the wall opposite the larger stenciled image, where I framed some pieces of scrapbook paper: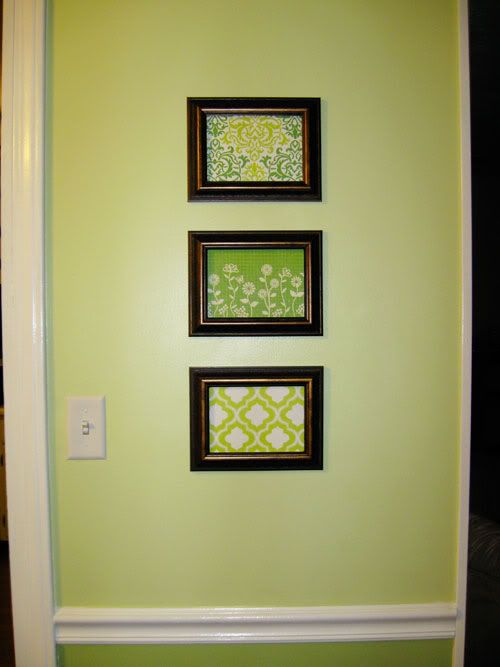 And here's where I was like, "Oops, I already painted the trim and put a bit of the new colors on the walls to show my boyfriend, so I can't get a 'before' pic but I can get a 'during' pic."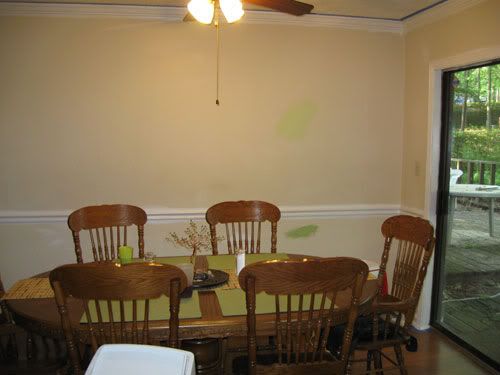 Thanks for looking! Comments and critiques welcome!