A while back I made some steampunk goggles out of an old purse and some other random junk:
http://www.craftster.org/forum/index.php?topic=283815.0
But after 4 years, cheap faux leather and hot glue haven't held up very well, so I decided to remake them for my steampunk costume for this year's DragonCon.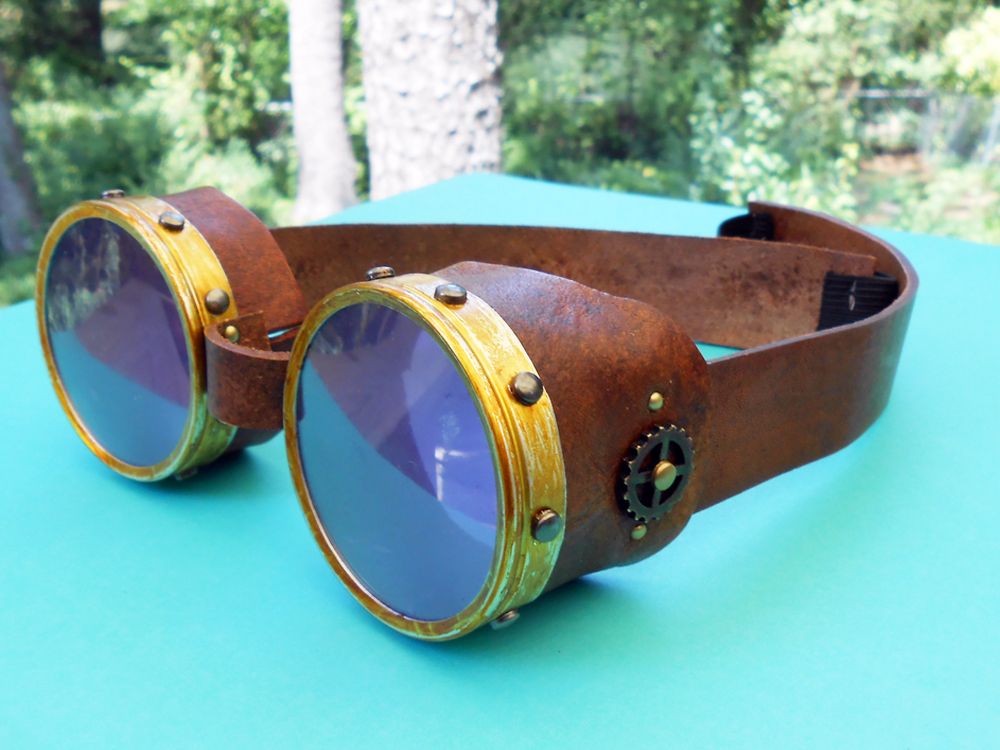 This time, I got real leather from a leather store. I bought quite a bit because I need some for other projects too, but you could just as easily use leather from a thrift store purse, boots, or old jacket or something. I used the same party favor tin lids from last time, but Dollar Tree doesn't have them any more so I had to get a container of 25 of them from Party City. Which means I have plenty to make more goggles! Or, I could use them for storage for small craft doo-dads. They were still less than a dollar each.
To attach everything together, I poked holes in the leather and the tin lids with a . . . sharp pointy tool I have, I don't know what it's called but I call it "that pokey thing" and I used brads from the scrapbooking section of Michaels. That's also where I got the gears on the sides. Here's a shot where you can see the brad prongs on the inside: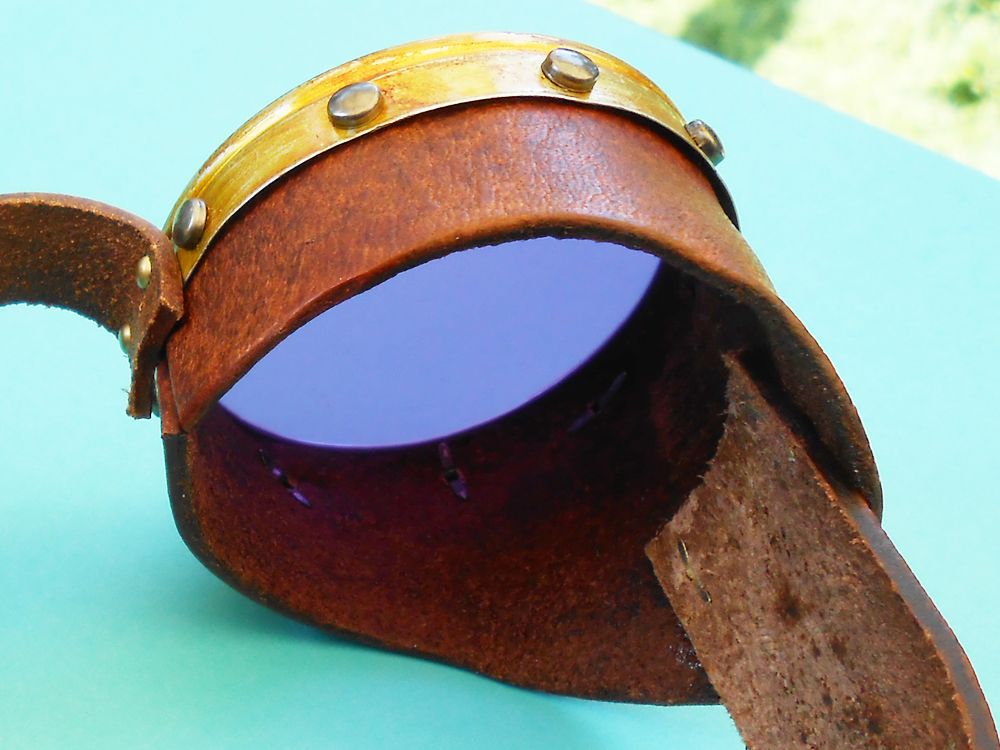 For the lenses I used a purple binder pocket from an office supply store. Since the plastic isn't quite stiff enough on its own, I left in the plastic insert that came with the tins and just put the purple pieces behind it. To color the tin more brass looking, I just used a sharpie, which does wear off with handling but I think that just makes it look more old and weathered. I also used brads to attach the strap of elastic in the back.
Here are some more pics from different angles, just because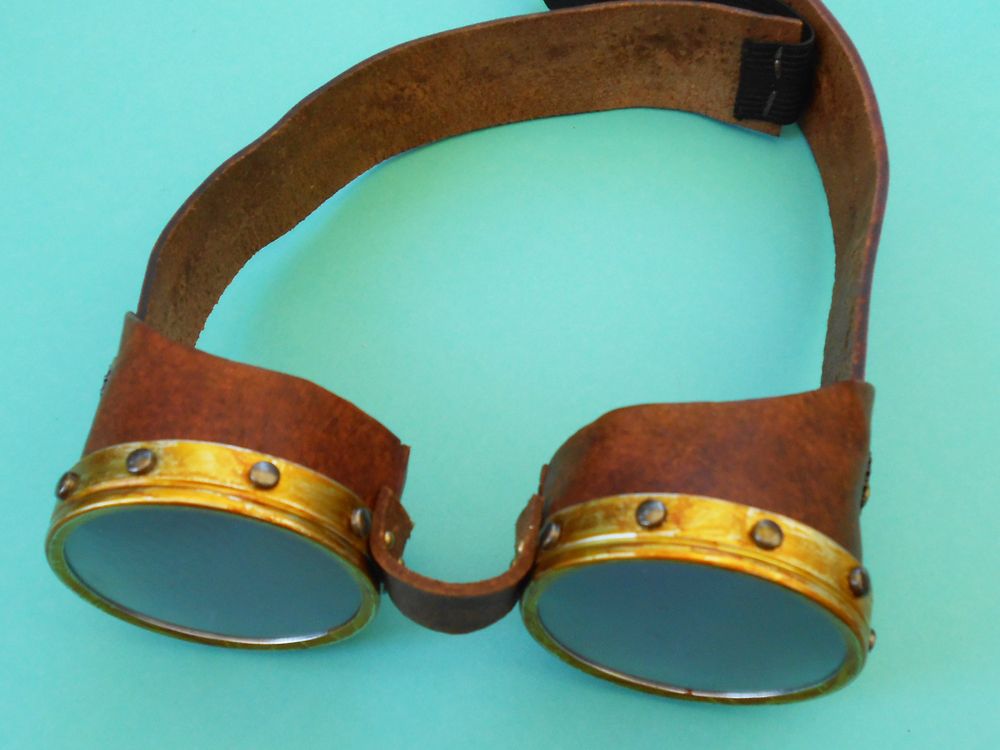 Thanks for looking!