Howdy! I had been searching for a jewelry tree that would fit in the
cabinet I decoupaged
but I wasn't having much luck finding one I liked and I could afford. I also tried looking for a branch to paint because I like the way those turn out sometimes, but I couldn't find a suitable branch and it's hot outside. Plus, mosquitos.
So, what I ended up doing (sorry I don't have any process pics, I really didn't think this was going to turn out well) was taking some thick wire (Not sure what gauge but it came from Home Depot in a coil) and twisting it all up. When I got all the "branches" and "roots" looking like I wanted, I wrapped the whole thing in white floral tape. Then, to kind of smooth out the seams from the tape, I painted it with two coats of Mod Podge. Finally, I spray painted it glossy white. It sits on a candle tray that I also painted white.
Here it is sitting on my work table: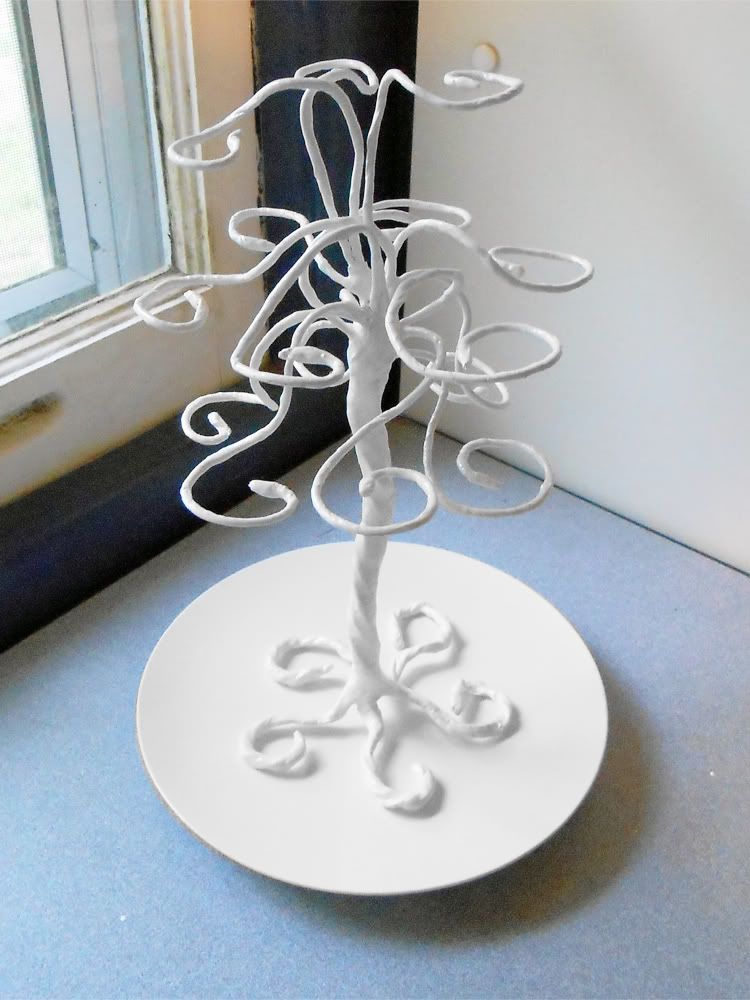 And here it is in my cabinet with my (kind of pitifully small) collection of jewelry on it: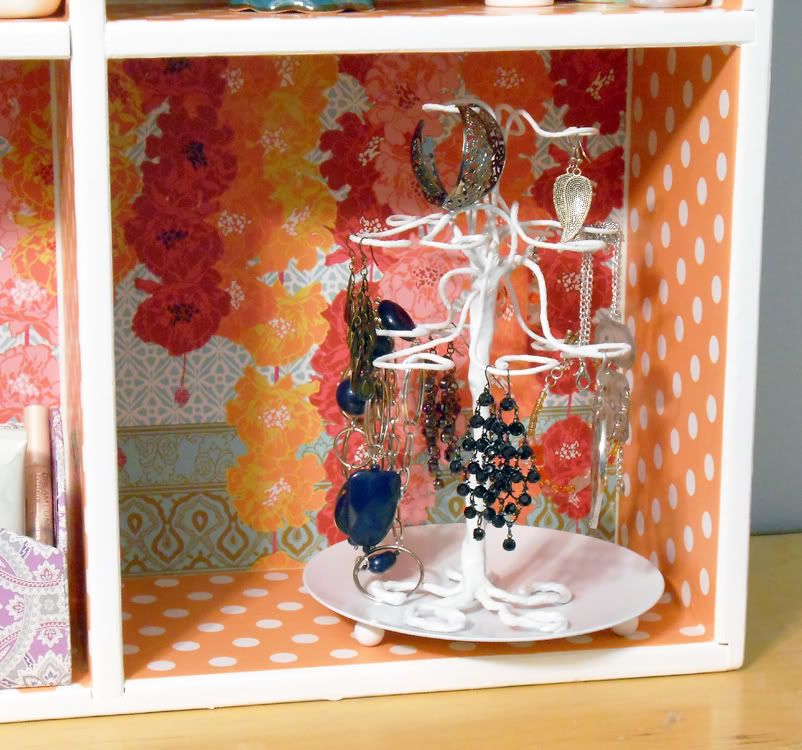 Thanks for looking!