hi i made this alice in wonderland envelope accordion mini album.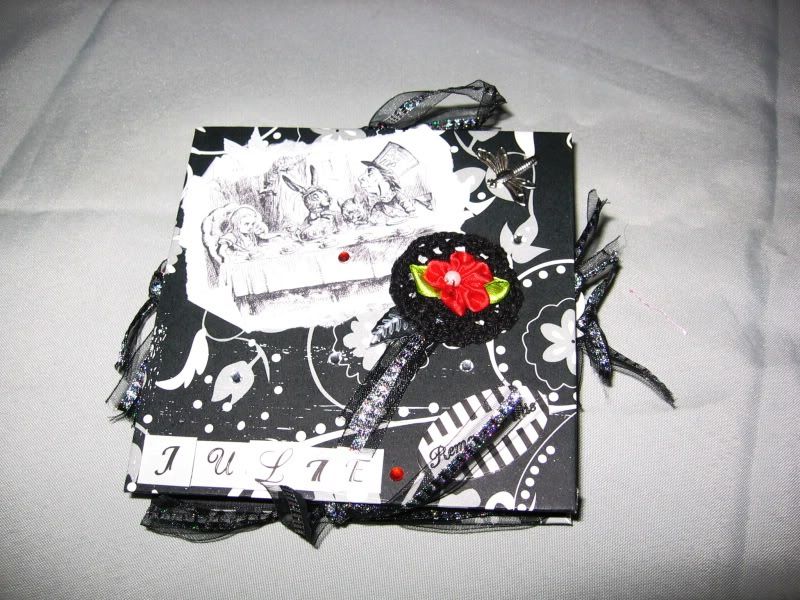 The covers are made from a double layer or recycled cardboard which i covered and decorated with black and white theme with some red highlights for one of my partners in the sweat shop swap 23.
i used bussiness sized envelopes to create the pocket pages and decorated them.
Here is a birdseyeview of it open and the tags made.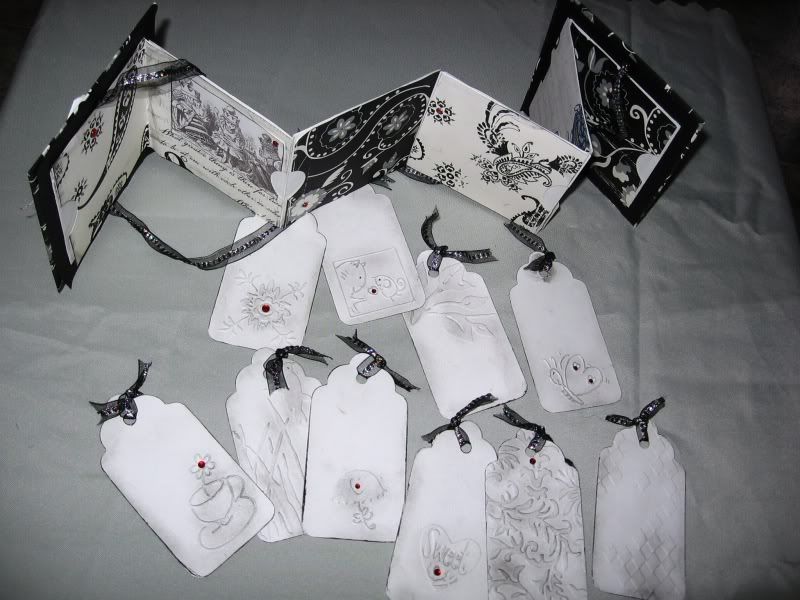 I used some printed pics i found of alice in wonderland.
I made the tags with my sizzix and embossed them with my cuttlebug embossing folders and coloured with my shimmer chalks.
I was happy with how it turned out.
More pics and info on my yt channel if you want to see.
thanks for looking love to hear comments and feedback
cyndiq