I have two wonderful pages!!!
From fancybutch - She went with my Poe theme - it's wonderful. Really like how she dyed the quote and the stitching is so tiny. using a button for the moon is very cool. Thank you so much!
from Smmarrt - she did a Raven for me and it's so very cool. I really like the collage effect of the pcs, she also sent me some fabric! Thank you so much!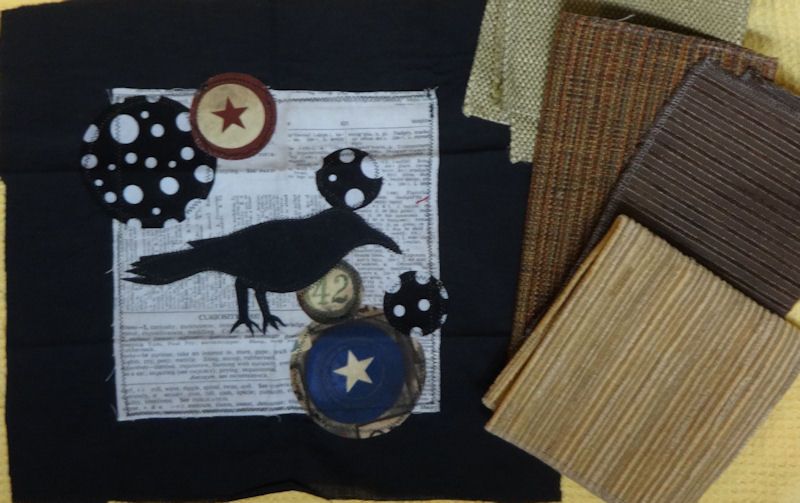 and a close up of the raven