Makaylalee - As I already said, I absolutely love the Arya doll! It's so perfect!
pioneer9 - I love the Night's Watch wall hanging. I cant believe you hand stamped it, it's so neat!
Watsonc7 - Wow! I love that wall hanging! Such great quotes on it too.
Audania1 - That purse is really pretty! The colors go together so well
chase_acow - I'm so glad you like everything! I was getting a bit of swap anxiety after receiving the amazing package you made for me! Speaking of which....
I received the most wonderfully amazing package from chase_acow yesterday!
First, she wood burned my absolute favorite quote (with quotes all around too!) I can't believe you just started wood burning - you did a really good job, it's so neat!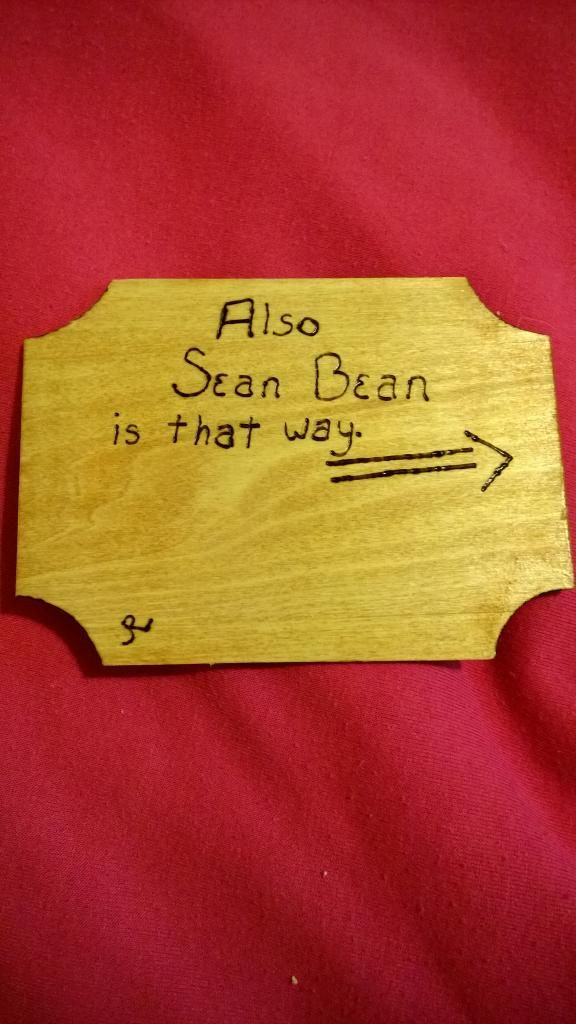 This was on the back of it - LOL! Oh Sean Bean, your characters are always dying memorable deaths...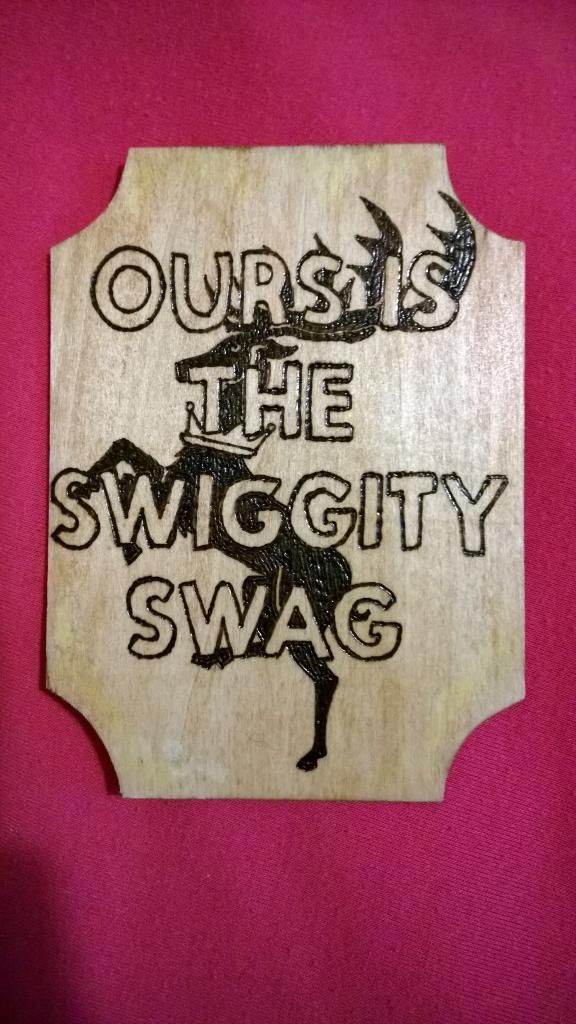 Then this amazingly hilarious wood burning! It a mash up of Hannibal (the stag is a recurring "character" and the fandom has decided to call it "swiggity swag the nightmare stag." I don't know why, we're all kind of crazy
) and Game of Thrones of course!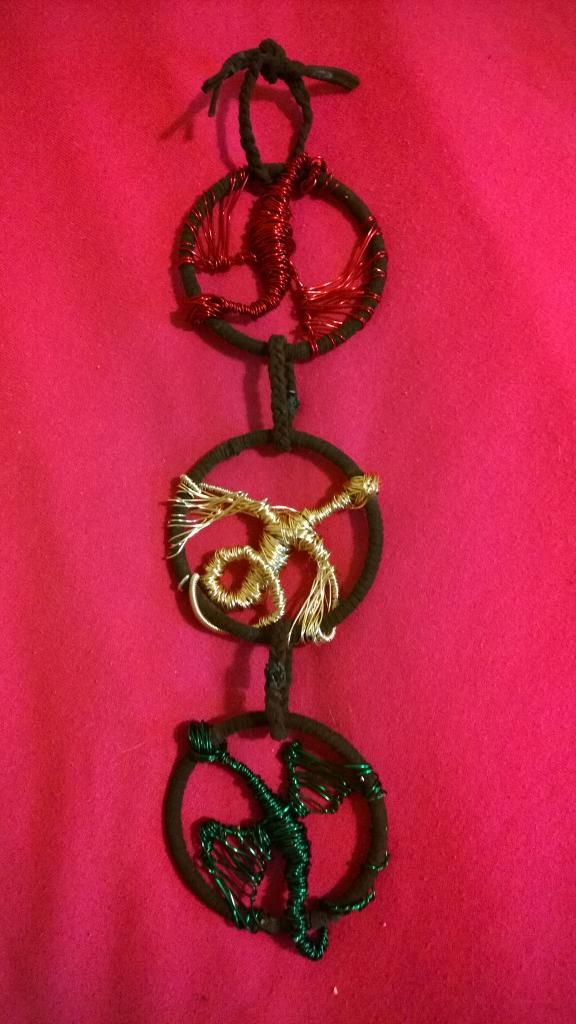 And finally - this AWESOME wire sculpted dragon wall hanging!!!! Definitely my favorite piece. It is so cool!!
Thank you so so much, Renae!!!