Super excited and sad at the same time.....excited because I got some frickin awesome patches from Sarcastra, and sad because I won't be getting any more fun mail for awhile, booo. It would be awesome if there were a monthly patch swap, they were so fun and easy to make!
Back to business.
Sarcastra made me an element patch that I'm freaking over. Earth, Air, Fire, and Water. So creative! I love the circle shape and separation and the way a touch of color (I'm assuming markers) is smeared through the element embroidery....I just love it all, I totally sucked in my breath when I saw this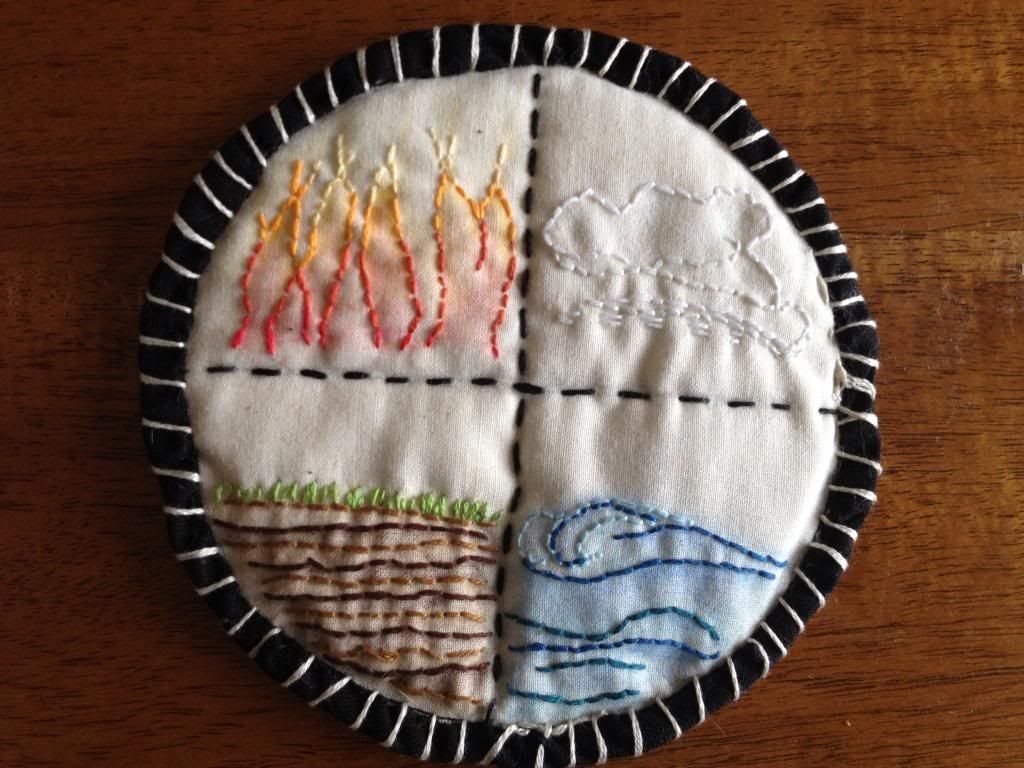 Next I got a really cool button patch for my button theme. The fabric is really cool and I love how there are random buttons sewn on. If you look really hard you can see tiny tiny black beads, it added a really cool texture. This patch definitely had some time put into it!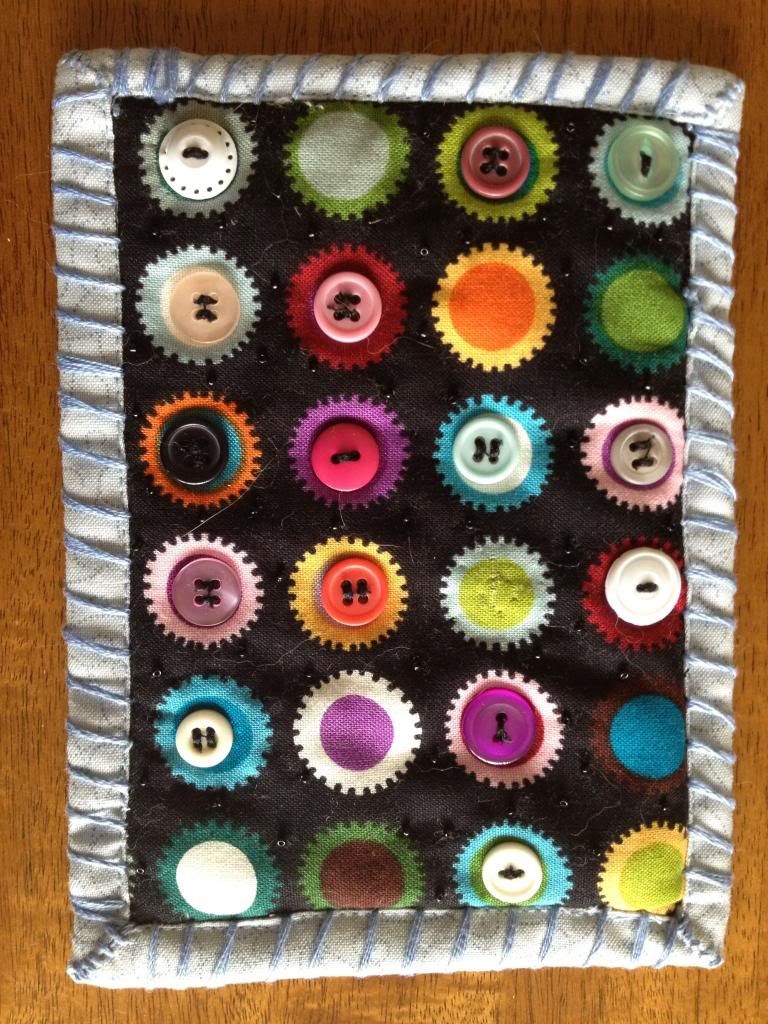 Last, my patch kit. Sarcastra totally spoiled me with not 2, but 5 pieces of fabric, packet of buttons, a packet of those awesome tiny beads, and 6 threads! I was spoiled for sure. I wish I would have thrown in extra fabric, it's the smallest thing to do but it makes such an impact to get little extras like that!
I had such a blast with my first swap, ill be stalking the boards for more TM patch swaps for sure.