Firstly, I have to send out a general "hooray" for everyone's wonderful projects! I have been following along, but things have been busy with work lately, so Craftster time at home has been limited. Most of my crafting this month has been for the Ongoing ATC Swaps, and now that my partners have received, I can finally start posting classes!

Class/Challenge/House Pride:

Alchemy

House:

Ravenclaw


Project Name:

"Kaguya-hime's Birth" ATC

Brief Description:

The Japanese folktale "Kaguya-hime" (also known as "The Tale of the Bamboo Cutter") tells the story of a princess from the Moon who is reborn on Earth and adopted by a kindly old man when he discovers her while chopping down bamboo one day. Appropriately, Princess Kaguya's swaddling clothes are red and gold, re-emphasizing the connection with the phoenix. This particular ATC is based off of illustrations from the "World Masterpiece Fantasy" series -- kind of like the modern Japanese equivalent of the Golden Books, every Japanese person I know under 30 grew up with these as a kid.

Project Picture: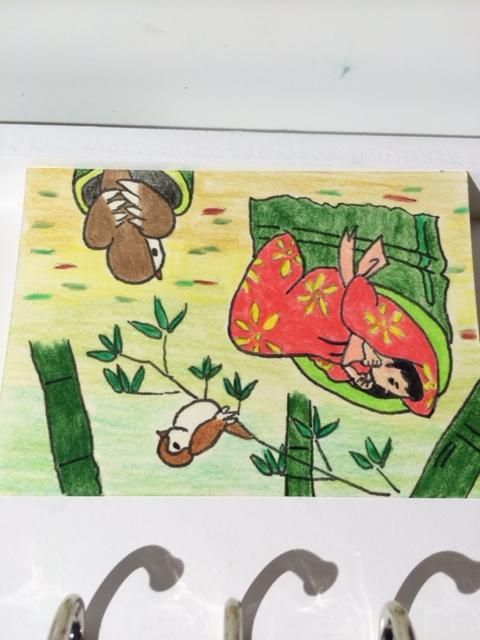 Class/Challenge/House Pride:

Arithmancy

House:

Ravenclaw


Project Name:

"C'mere Babe" ATC

Brief Description:

The number 8 symbolizes love, and with love in the air as spring begins, this card captures a tender moment in a budding relationship (perhaps from some unexpected characters!)
Project Picture: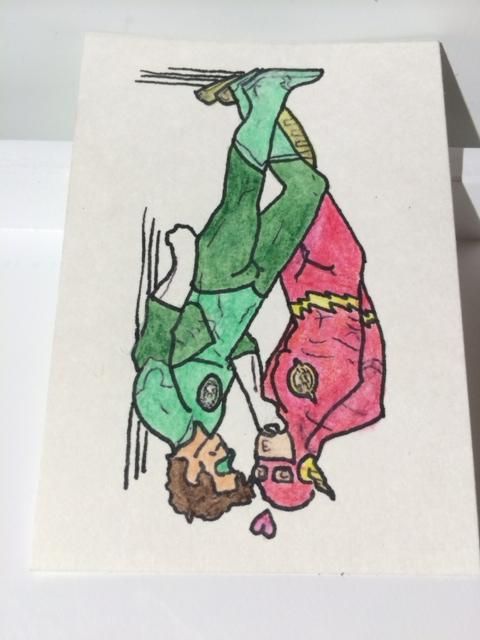 Class/Challenge/House Pride:

Astronomy

House:

Ravenclaw


Project Name:

"Male Torso Figure Study" ATC

Brief Description:

I too have long been dissatisfied with my drawing ability. When I first joined the Ongoing ATC Swaps, I was too ashamed to try and draw anything free-hand, so I exclusively traced cards and/or worked in other mediums that limited the capacity of my cards to achieve the things I wanted. Well, this season I have been working hard on my drawing, and I am really proud of the results. In fact, I have even started abandoning my "safety net" of color, and begun working in black and white pencil drawings! This figure study card is my first work in that realm, and I am so happy with the way it came out.

Project Picture:

(Note - I don't consider this mature at all, but I understand that figure study is not everyone's cup of tea.)
to change your image viewing settings please click here
Edited to Add: This is my first time using the Mature Image tag, I'm not sure why it's not working (the closing tag shows up correctly in the code on my end when I click edit/modify).
And a few minutes later, without me changing this part of the code, it now seems to be working -- strange indeed!Class/Challenge/House Pride:

History of Magic

House:

Ravenclaw


Project Name:

Spring Flower ATC

Brief Description:

In my research, I learned that tulips traditionally have a connection with prosperity, and so I imbued this needle-felted card with crafty magic to wish prosperity upon its recipient and all who view it during the new spring season.

Project Picture: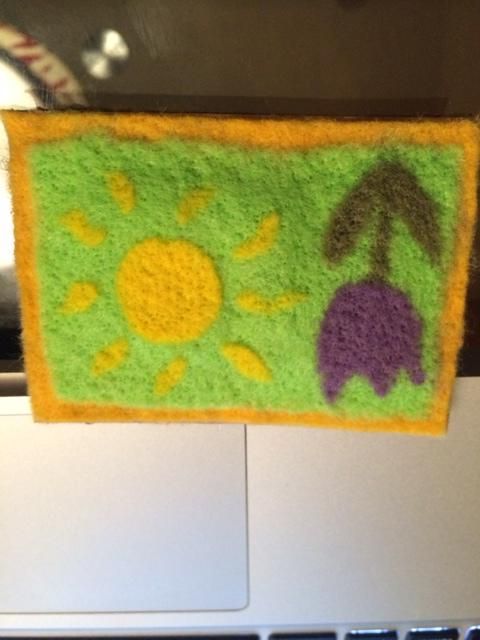 Class/Challenge/House Pride:

Potions

House:

Ravenclaw


Project Name:

"Reading with Grandma" ATC

Brief Description:

As a child, whenever my grandmother came to visit us, the first thing my brother and I did was sit with her in the big rocking chair while she read us the same Richard Scarry book (which only she was allowed to read to us
). In this card for
blupaisan
, I replicated that scene of reading with my grandma from my childhood, but used the Polyjuice Potion to transform us into Richard Scarry characters! (I am represented by Lowly Worm
)
Project Picture: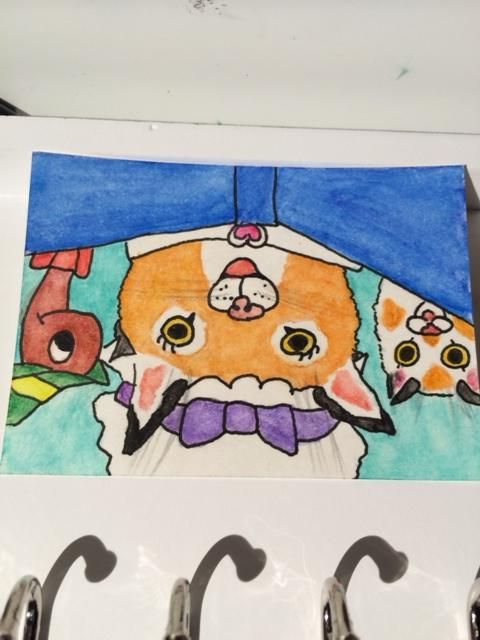 Class/Challenge/House Pride:

SoAR

House:

Ravenclaw


Project Name:

Easter needle-felted ATC

Brief Description:

Berkano is associated with spring and fertility, and this card features two folk symbols of the major Spring holiday Easter which also represent fertility -- the rabbit and the egg.

Project Picture: