Not sure where exactly to post these...they're just painted. The first one may look like a stencil, but it's not. I like handpainting much better than stencilling or transfers though--stencils are limited, and the transfers crack and peel. These paints wash wonderfully.
The bird skeleton has no special meaning. I just like to draw skeletons. And am bird-boned myself.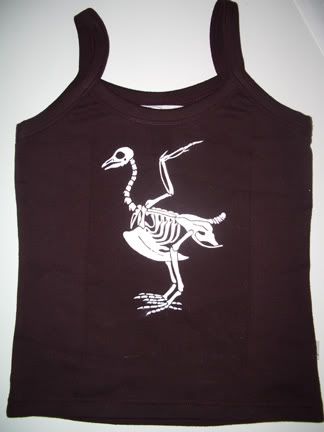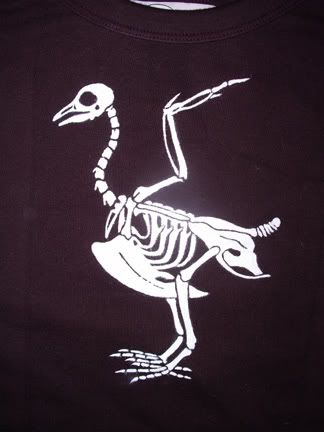 And giant squids. Why not?