StarSix received yesterday so here is a quick pic of what I sent her.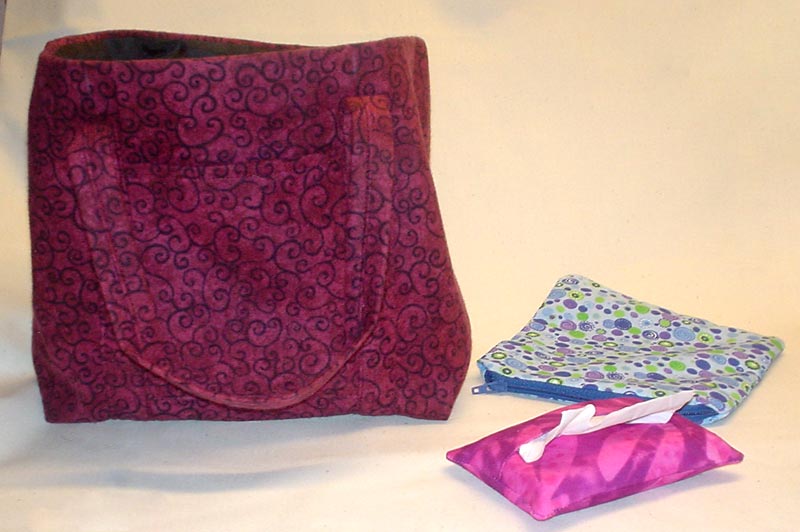 A wine colored flannel with black curlicues was used for the short tote, which is lined in black.
A zippered pouch and a tissue package cover. The tissue in the photo was a prop - the package inside is new, sealed, ready for use.