I got my package from Whistley and finally managed to get some pictures!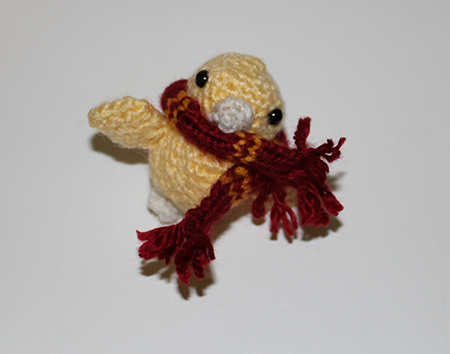 First up was this very clever amigurumi of Neville after he'd turned himself into a canary.
Technically a book item, but we'd agreed that booky things were equally fine and that was one of my favorite one-liners in the books.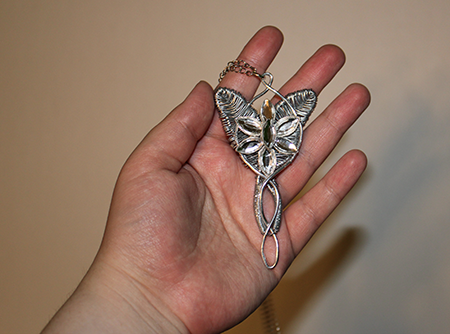 She also made an amazing Evenstar pendant from Lord of the Rings! Wow, I still can't imagine making one of these! Now I just need to find an excuse to wear it somewhere.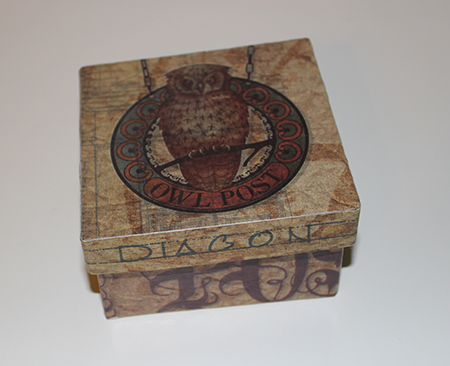 Another Harry Potter item, this was a very cool decoupaged box.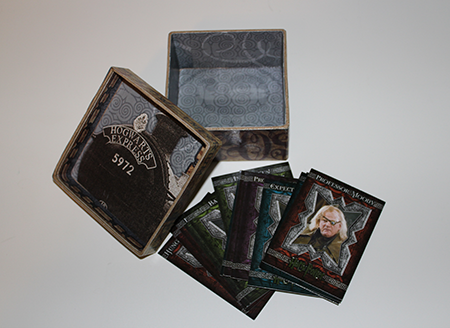 The inside was just as cool, and even had a surprise inside!
Also a mirror based on Enchanted, one of my all-time favorite Disney movies, and featuring my favorite character before she got humanized.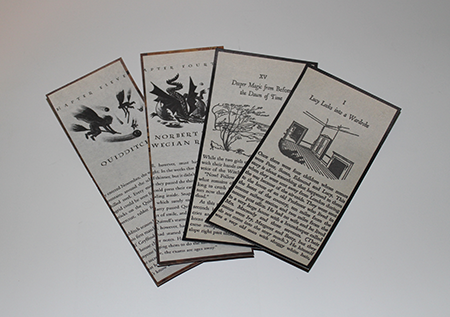 And inside an enclosed envelope, one last surprise! Some bookmarks based on one of my pins for both Narnia and Harry Potter. I'm already using one of them.
Thank you so much Whistley, you were a great partner!