Wow...soooo many great ATC's...I love the oz, kitty and gnomes
I received 3 cards in the last few days...sorry I didn't get them up sooner...super hectic week.
Anyhow..here they are....
From Cmarion3 for my letter Y...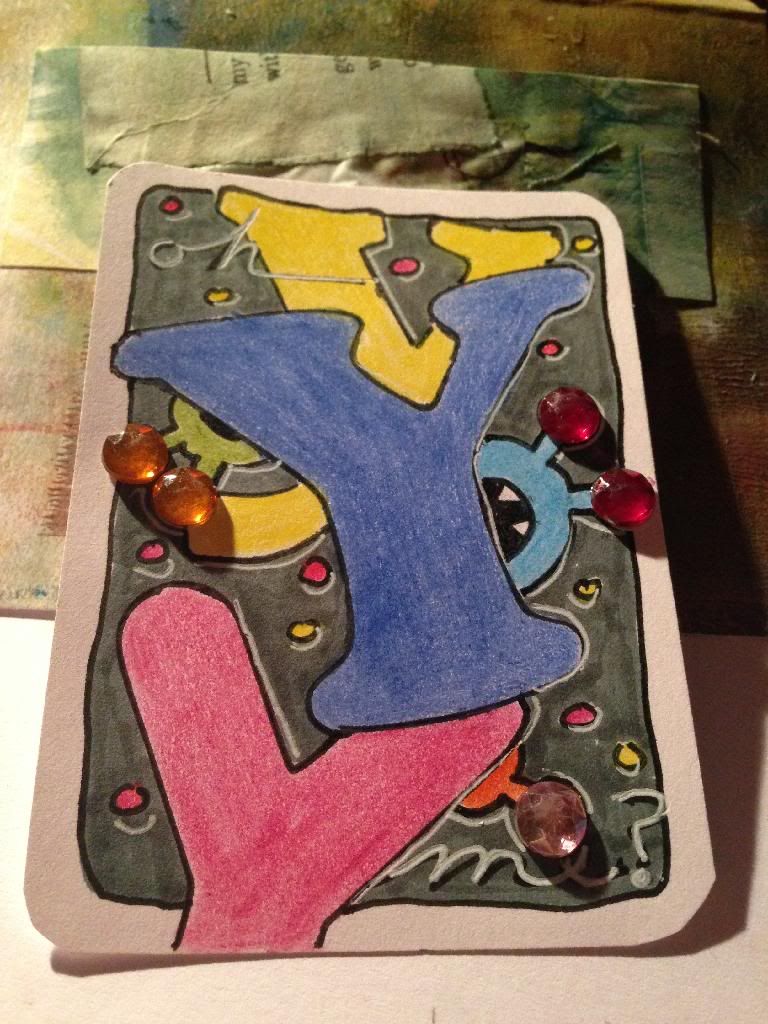 I love the way this looks..it's going to go perfect with the other letters to spell out my daughters name...I'm hoping to have it done and framed for her birthday... Thank you
From blupaisan for my annoying habits theme...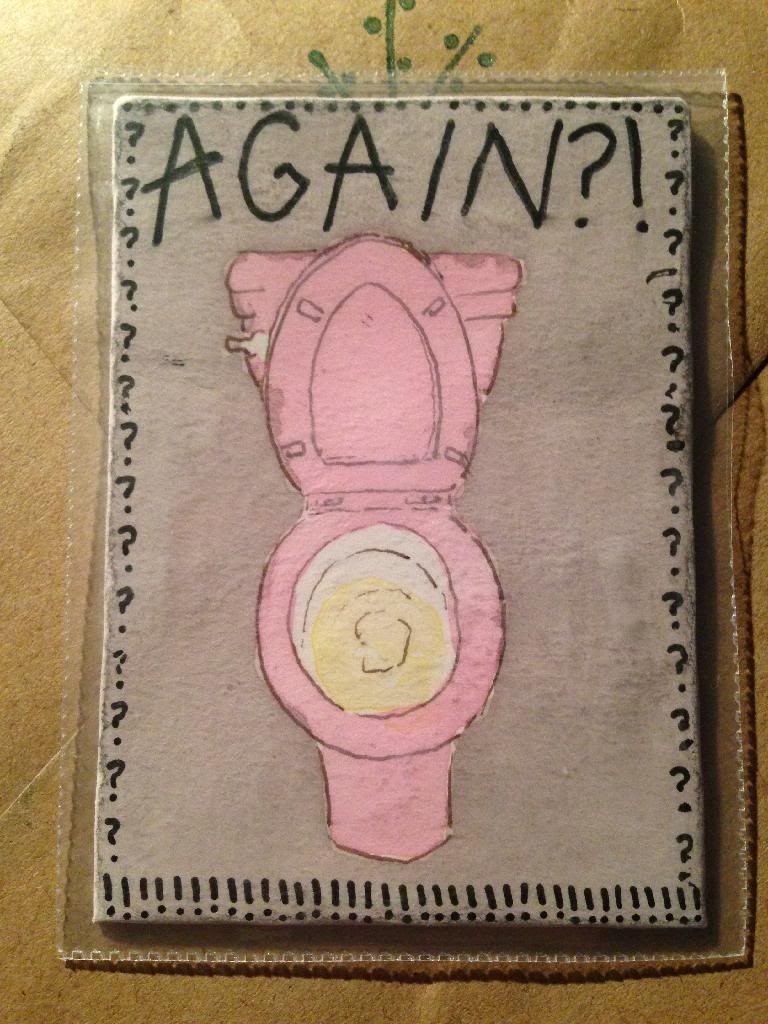 I couldn't stop laughing when I saw this card....I'm going to frame it in the bathroom next to a painting I did about putting the seat down...it's a problem in this house even with the constant reminders
thanks so much!
And from CDeeeek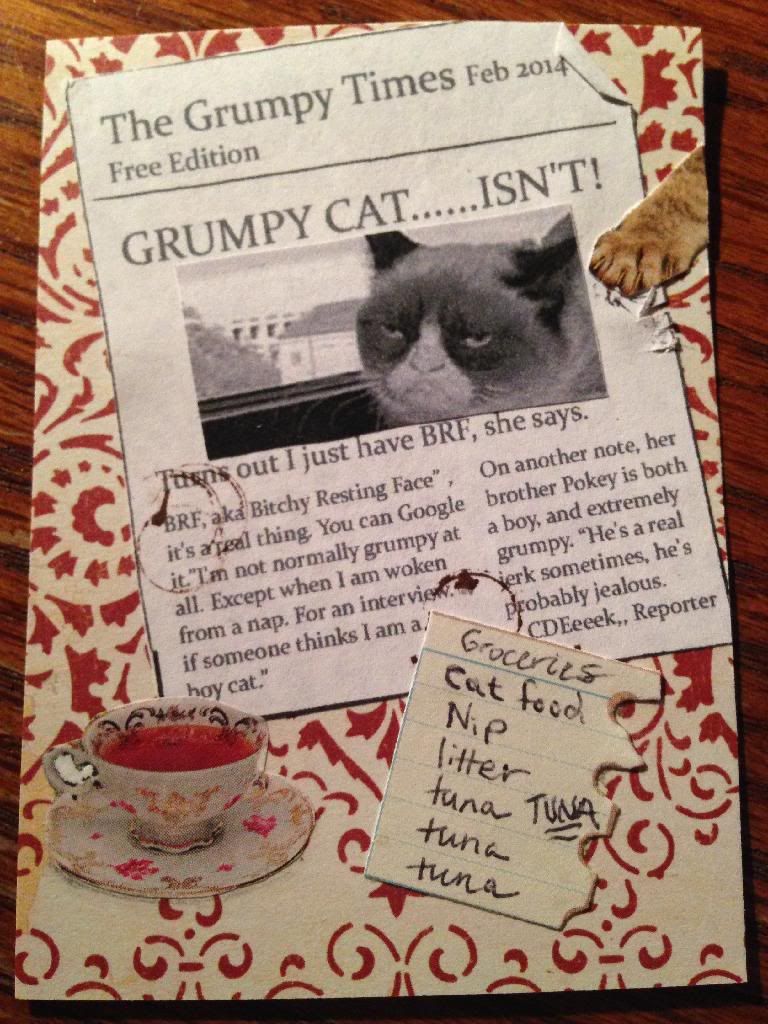 This is such an amazing card...I think I too suffer from "BRF"....I swear I'm a nice person I just look bitchy when I'm spaced out and thinking:) thank you for the great ATC