I received two wonderful ATC's....
This one is from hlillie for my motivational quotes theme..
I really love this quote, I hung it up in front of my art desk. Thanks
This one I received from CDeeeek for my annoying habits theme...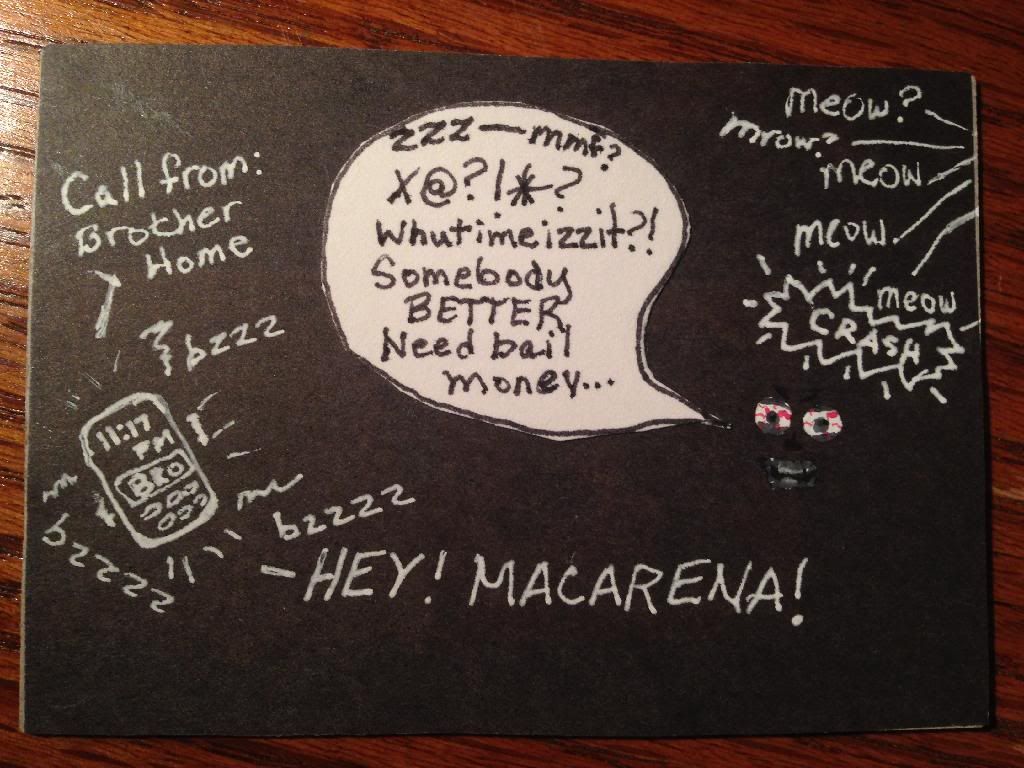 I can definitely relate to this, it's to the point that my cell phone is permanently on silent and the house phone in my room also.Those darn sales people 8am on the weekends,
UGH!!!!