Wowie, those mittens are sublime! :O I have loved many of the other projects too, I have for some reason just been drained of crafty juices myself in 2015. I am sure they will return. Yesterday I made the project below because I had gotten so fed up with empty hangers.
Class/Challenge/House Pride: Divination
House: Slytherin
Project Name: Hanger Storage
Project Page Link (if available):
http://www.craftster.org/forum/index.php?topic=438199
Brief Description:
This semester's Divination prompt is all about welcoming desired changes in your life, and one change I greatly desire is keeping on top of the pile of laundry & ironing. I often joke that I have half of my clothes in my closet, half in the hamper, and half in my ironing basket. (I love buying new dresses, and I hate throwing out old clothes...) Honestly, I am getting better: I've currently got three nearly full loads of laundry (I wash darks, pales and reddish colours separately) and only one basket of ironing. I keep most of my clothes on hangers, which inevitably saddles me with lots of empty hangers as I empty out my closet and fill up the hamper. When it's time to iron, I have to raffle through all my clothes to find the empty hangers, and then toss all of them into a basket, so I have hangers with me when doing the ironing. It's tedious, and the basket always turns into a tangled mess of hanger spaghetti. No more! Years back I saw a hanger organiser used in a clothing retailer (I've only ever seen it in that one shop, though when researching this week, I also found them on amazon) and I figured it couldn't be that hard to replicate. I don't know why I waited all these years, because I've just had the thing two days now and my life is already better! Yesterday I ironed and I didn't have to deal with tangled hangers, and afterwards I placed it beside my closet, so that each time I empty a hanger, I can feed it into this organiser, which I already did this morning. The thing is easily picked up and moved around too (which is of course essential for it to work!).
Project Picture: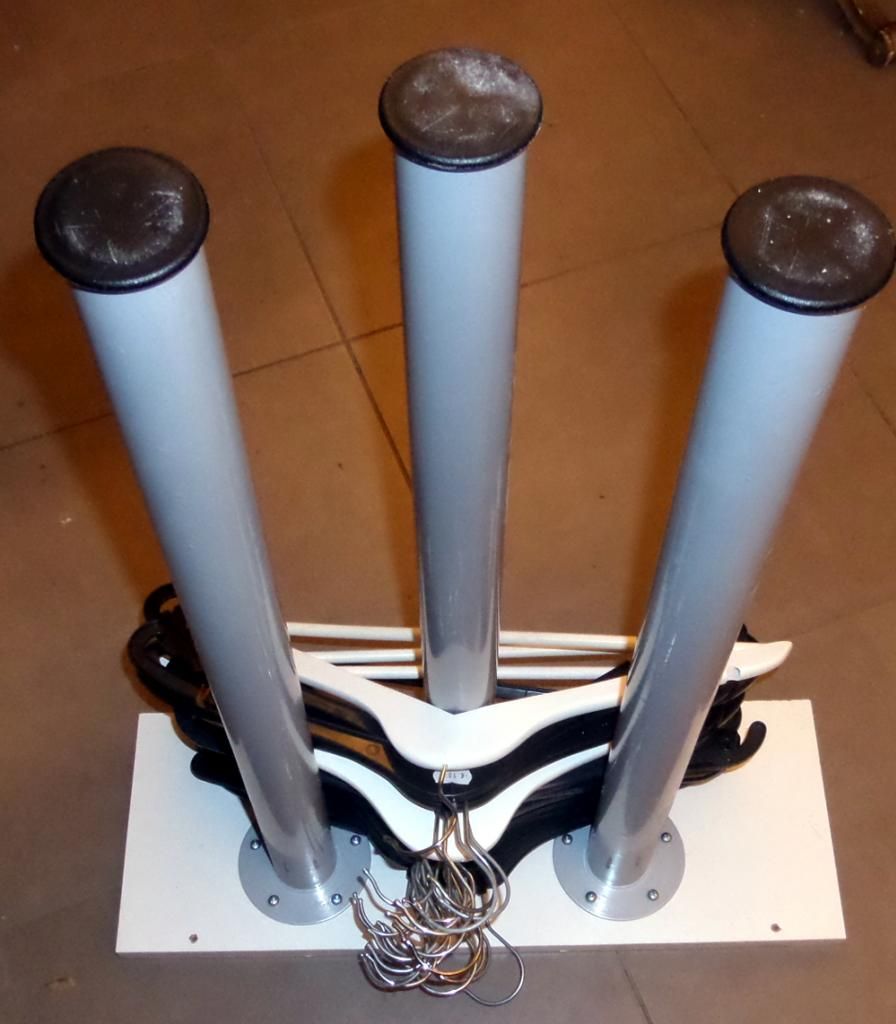 (Also: storage solutions make me happy. I guess that officially makes me an adult now?)