Hey guys! Sorry for the late post of my pics! Been one heck of a crazy week. Anywhovian, here's my little rodents.
This is Slick Rick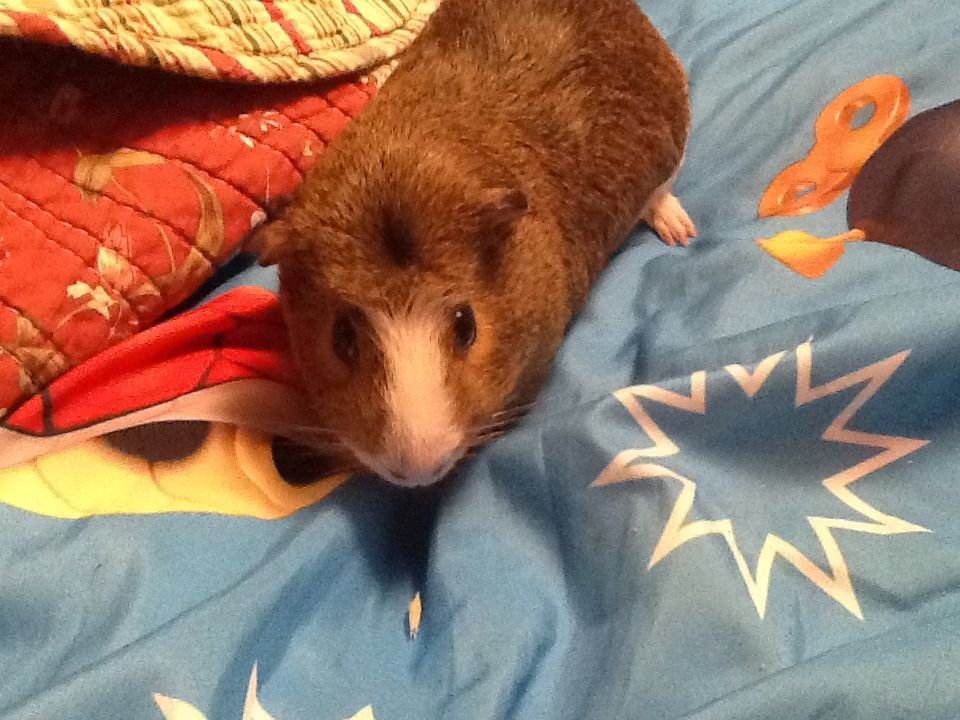 He's the sweetest piggy in the world.
Then there's his evil roommate... Tomahawk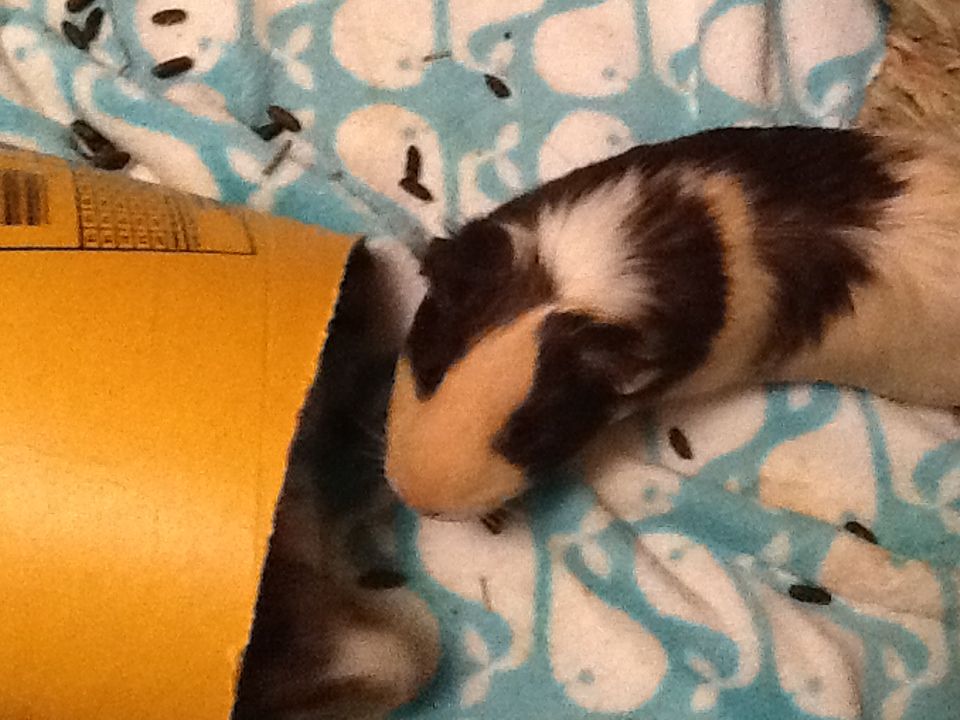 For the most part, he's kind of a dick. But for some reason I still love him.
In fact, I just had my friend CarbineCorgi make a new home for them!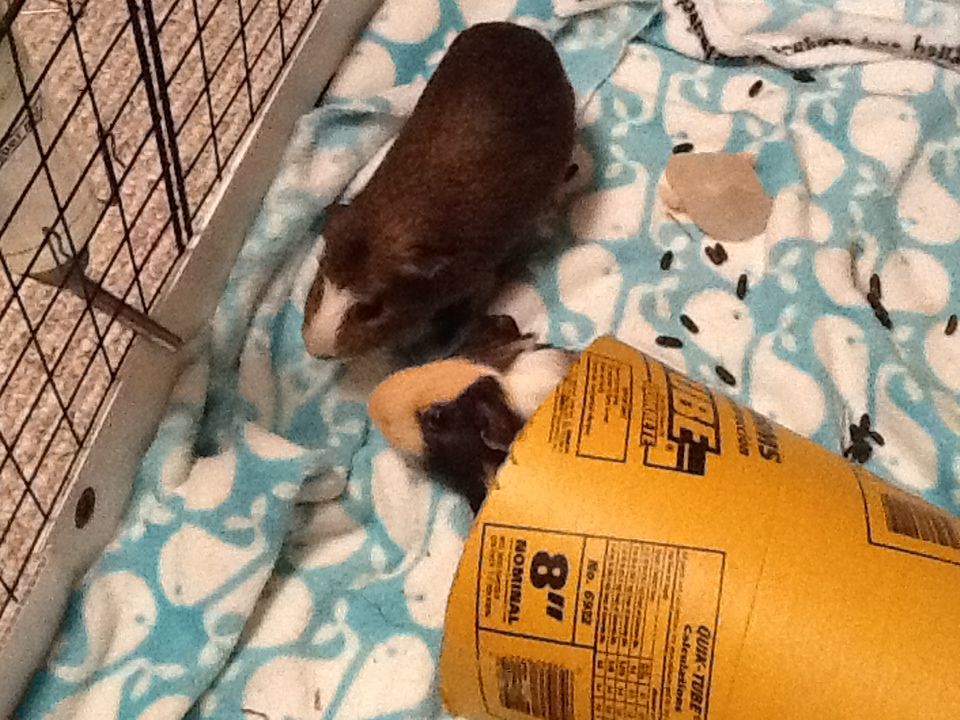 They seem to like all the extra room. Plus they're super excited for things to fill it with from this swap! Also please don't judge the poopy whales.