Here is a purse I made from some scrap yarn I had. I added checked lining and the ties that keep it closed have striped beads on them. It didn't cost anything except for the 2 beads.
And here is one of many dresses (sweaters?) I have made for my new puppy. She seems to get cold easily, so I have had fun making all different colors of dresses for her.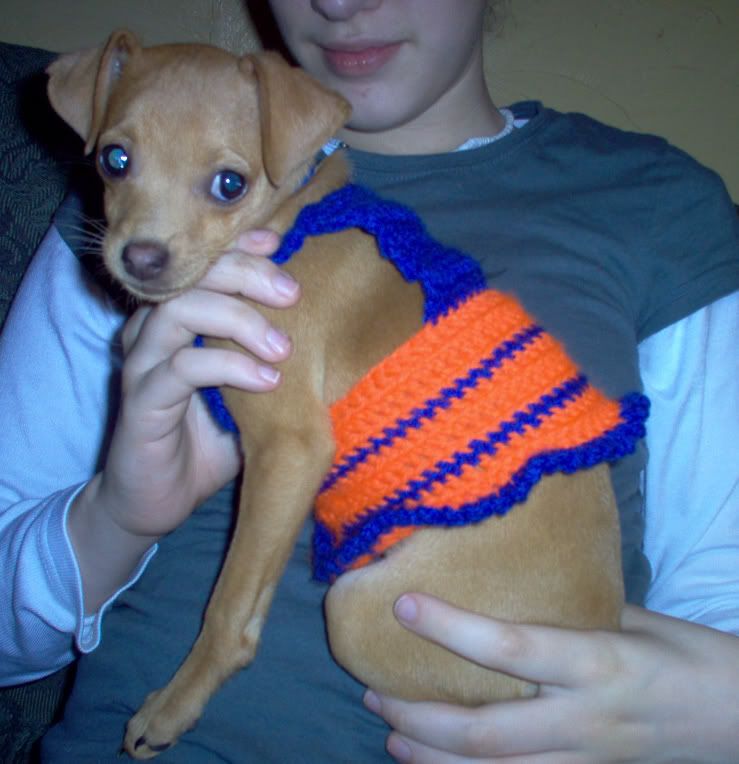 This is my first post with pictures. I hope I did this right.