I have the perfect quilt for the March theme of making a memory.
I saved several T-shirts that my daughter wore when she was little (they all had holes or stains, etc. so I couldn't donate them) for the purpose of making her this quilt when she got older. When I saw this months theme, I knew it was time to do it.
It's a rag quilt. I added little things to the squares like a "C" pocket, applique heart and fish, stamped a few with flowers, etc., but mostley painted bedbugs on it.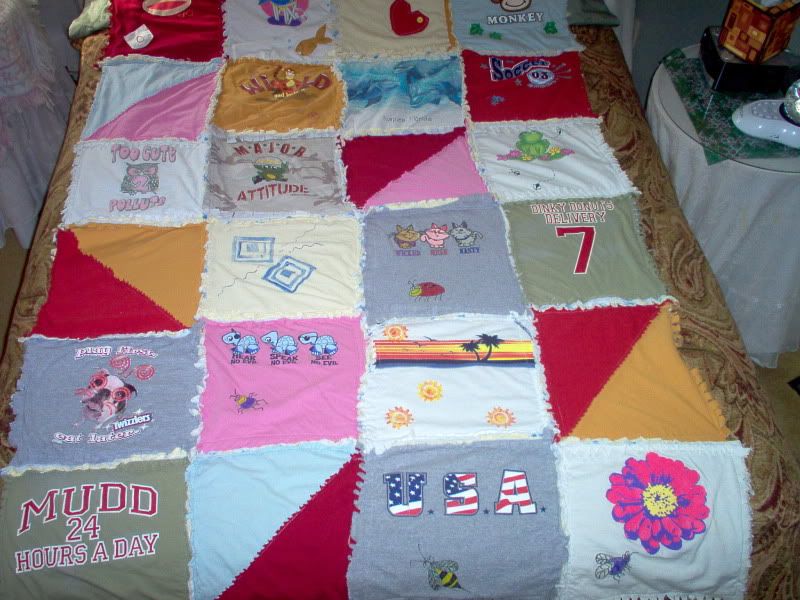 She's a teenager now and likes the memories that these shirts bring back.