My friend loves hippos. I googled hippo clip art, cute hippo, hippopotamus clip art, etc and these were my three favorites. I couldn't decide which to do so I did them all. I was sooooo mad at that diagonal line in the top one. I haven't carved in ages and I think the carving block was sitting at an angle on top of something else in my supply drawer and it dented it. I didn't notice until I tried to do my first print with it. I hope she likes it anyway. (PS I did go back and clean those extraneous lines up a little more after this pic was taken)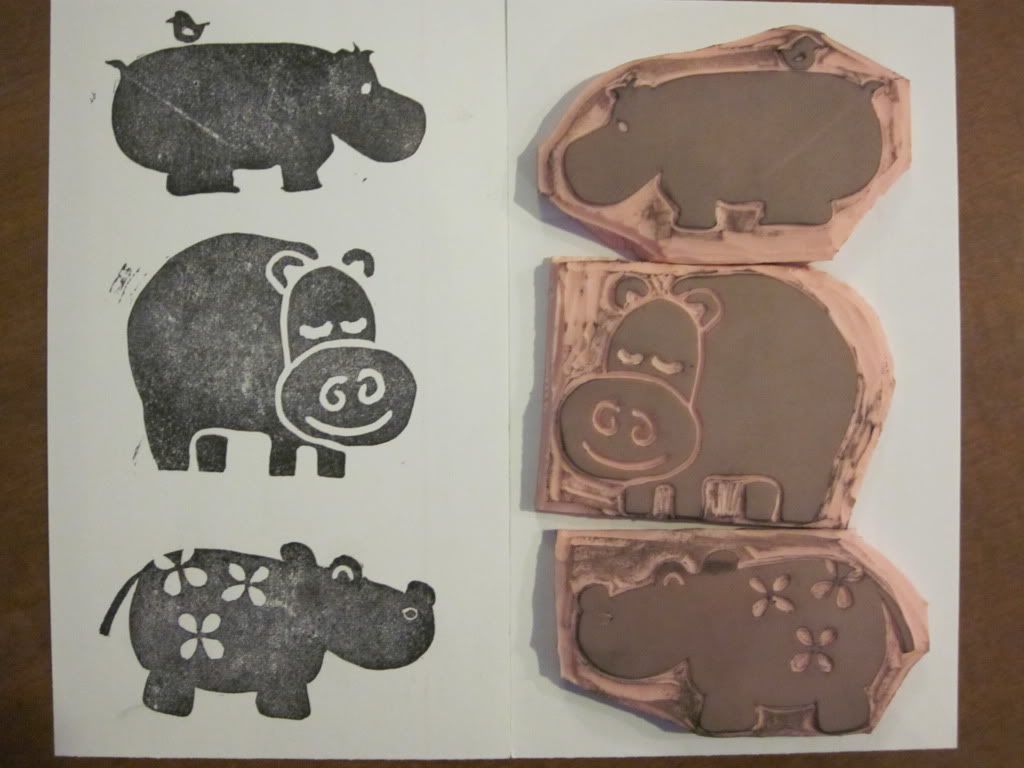 She makes cloth diapers and this is her logo. It stands for Fluffy Butt Club.
I do a lot of crafty stuff but I think carving is my absolute favorite right now.