My friend sent me a photo of a Dolce & Gabanna necklace and exclaimed "Omg I love this!" Her birthday is coming up and I thought I can make that. I went to my local bead shop and got 18 inches of chunky gold chain, 3 feet of the gold wire and seed bead link, a few different sized gold and silver coins, then I borrowed several pieces of my roommates'(a fellow crafter) coral and wire wrapped and linked it all together. I wish I could have found some redder coral but it's all I had plus her birthday is tomorrow. Cannot wait to give it to her.
The real one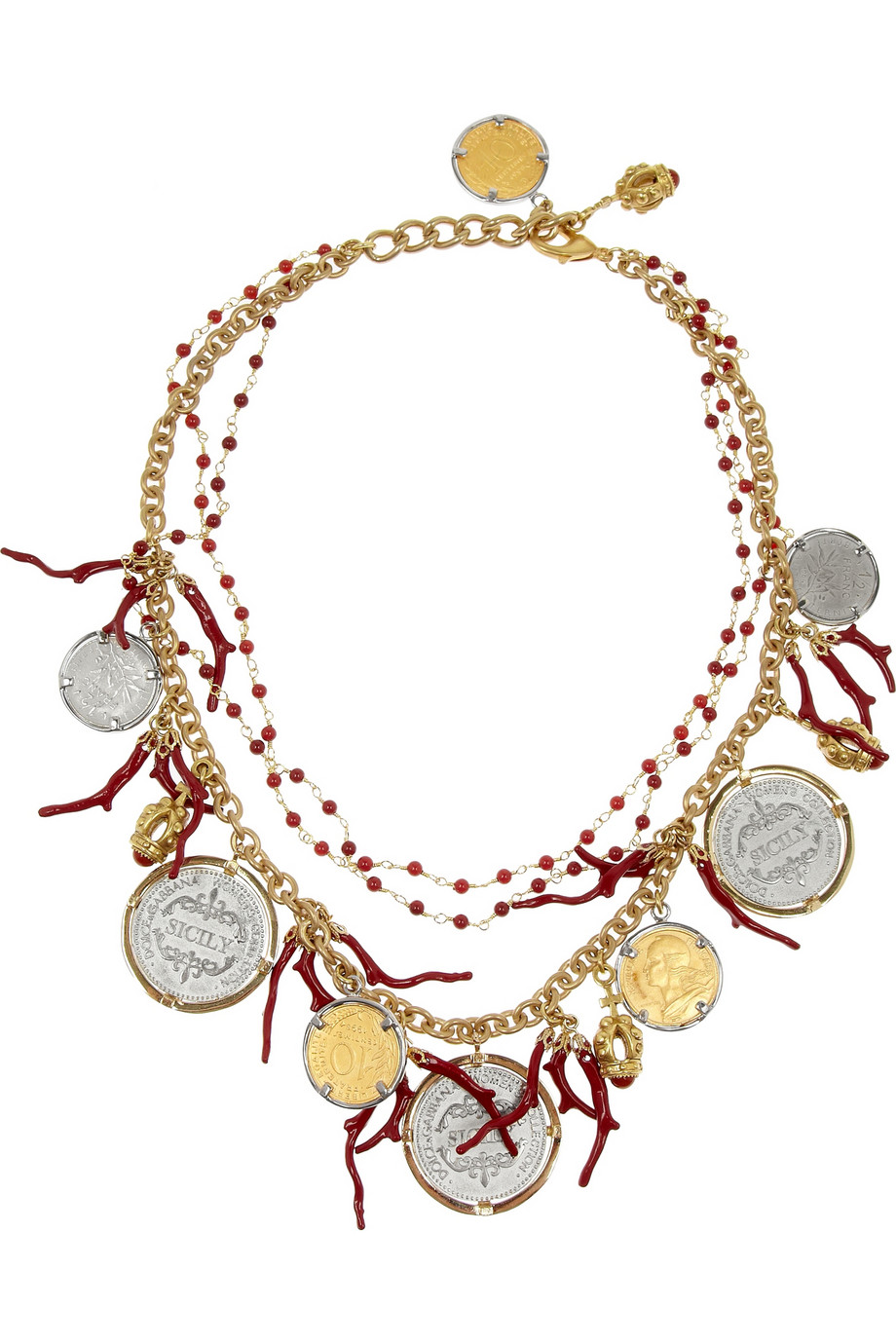 Link to D&G one. Ahhh $1,900 and mine cost a total of $32
http://www.polyvore.com/dolce_gabbana_gold-plated_coin_necklace/thing?id=75112472
BTW I think my new favorite thing is gonna be replicating expensive jewelry.