Alpha Stamps just came out with a line of Alice in Wonderland stamps and collage sheets, so I thought I'd make a little book using some of them.
Cover: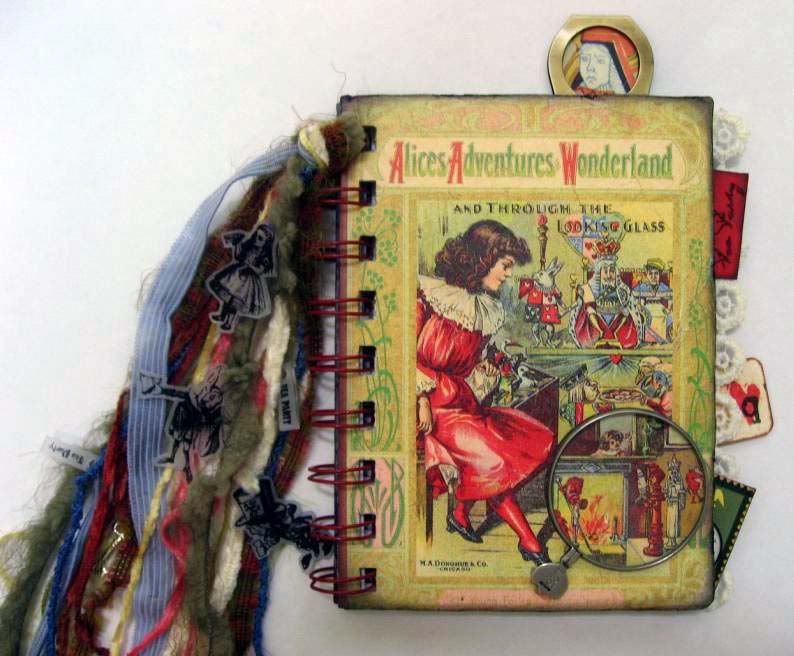 The charms on the ribbons were made by stamping with StayzOn ink onto shrinky dinks. Thanks to Crafty_dame for this great idea!
Page one. Alice is stamped on acetate...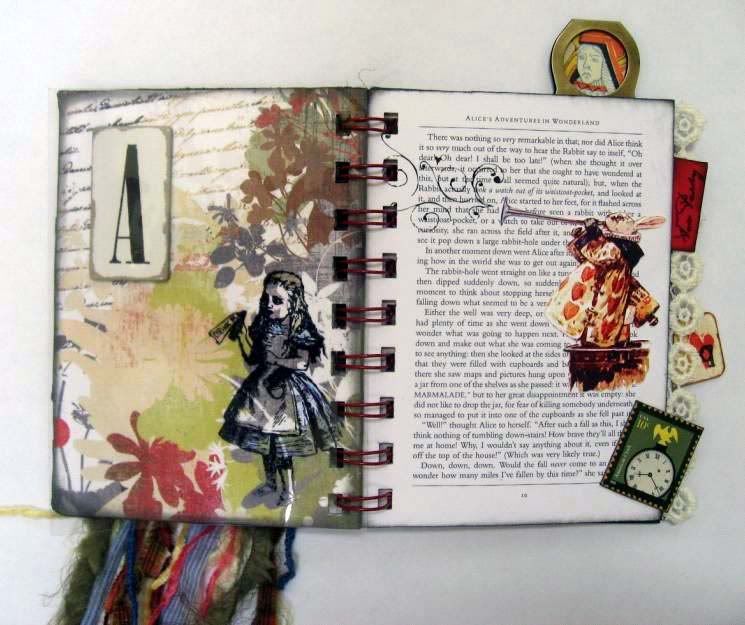 ...so that she can go visit the White Rabbit!
Page two. Alice goes to a mad tea party. The background pages are from a copy of the actual book, reduced to size. I like having a bit of the story show behind the images.
And, the last page: the Queen of Hearts.
So, there you have it. I loved having another excuse to use my Bind It All.