Aw, you're just too nice.
I did take pics of this one, because I was worried that it might get lost in its long overseas journey, and I wanted to try to do it again if it did...
Here's phizzy's "magic" card:
abracadabra...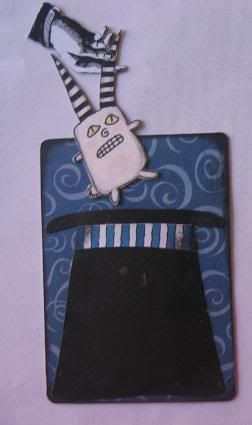 Obviously I was heavily inspired by that site that goatgoddess alerted us to!