I took a clock (pictured below) that once belonged to my daughter, and altered it to look like this:
It displays 12 Artist Trading Cards (atc's), one for each hour of the day. The center of the clock says "Make time for fun!" Here are a couple of closeups of the atcs themselves:
1-6: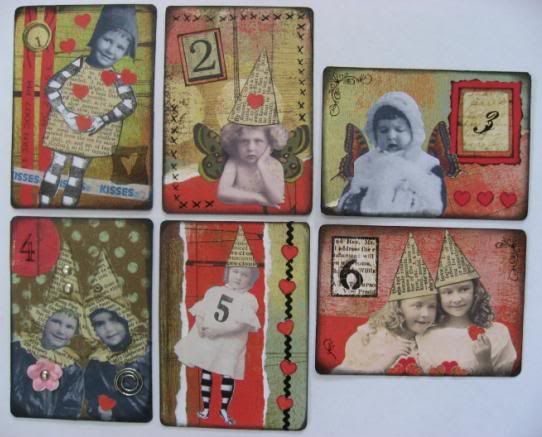 and 7-12: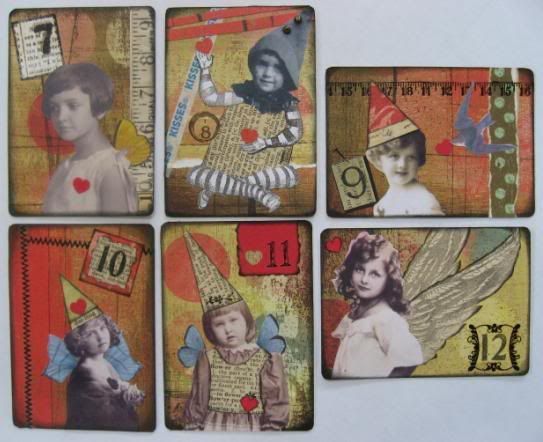 Obviously, I was influenced by the zetti style of artist Teesha Moore. Some of the images of children I used are unknowns, but the pictures on numbers 1, 4, and 8 are from a family photo, number 7 is my great aunt, and numbers 3 and 5 are my grandmothers as little girls. My grandmother in #5 was an artist. I think she'd be so pleased to see herself with the stripey zetti legs and her little pointed hat!
Here's the "before" picture: