I got my package from the always witty and clever bigmouth today! We did a smaller swap together, but look what she sent me: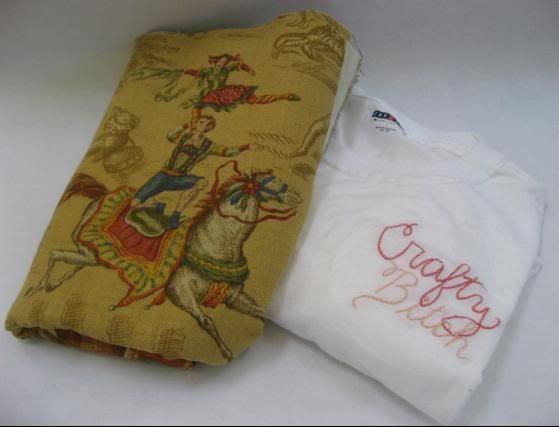 An embroidered "crafty bitch" shirt to replace the butt-ugly one that my partner supposedly sent me in the April first mod "swap"
and some great circus fabric. I haven't decided yet what I will do with this. Something fun!
Also in the package were the following:
Two tiny boxes with thimble planters and eternally blooming pink flowers, a great little decorated tin, and some flower magnets made from hardware. So cute! Also, check out that box made of tape measures! I
love
it. It's going to sit on my desk and hold important items.
You really should be selling these somewhere.
Thanks so much, bigmouth. I always love seeing what your devious little mind will come up with, and as always, it was a pleasure swapping with you.