My journal is home!! It's beautiful; thank you all sooo much! I have lots of pictures. Sorry, no scanner, so if anyone has a better shot of what you sent, please post it. OK, enough chatter. Check it out!
Cover (that's me!)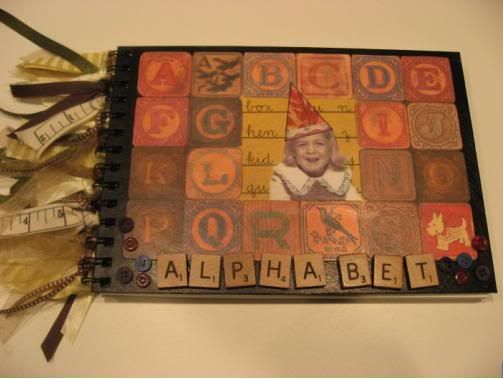 Inside signin page: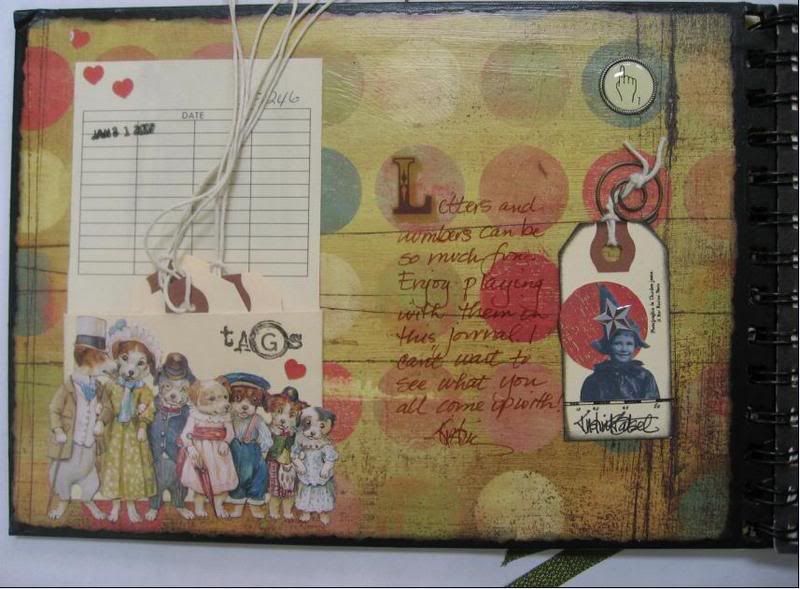 Everyone's tags:
(left to right: Stifflersmom, katxena, goatgoddess, kaesea, and amaryllisroze)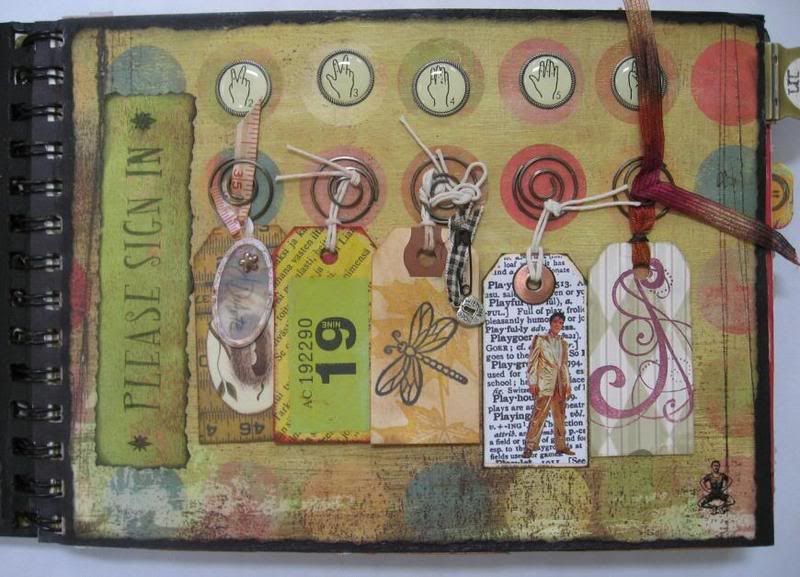 Stifflersmom: This is one that didn't photograph as nicely as I'd like; sorry about the glare. I love this! It's all about school and fantasy and fairy children! Left page:
On this page, some of the numbers have pics of kids behind them. What a fun surprise! You can see some other kids peaking around the side of the building.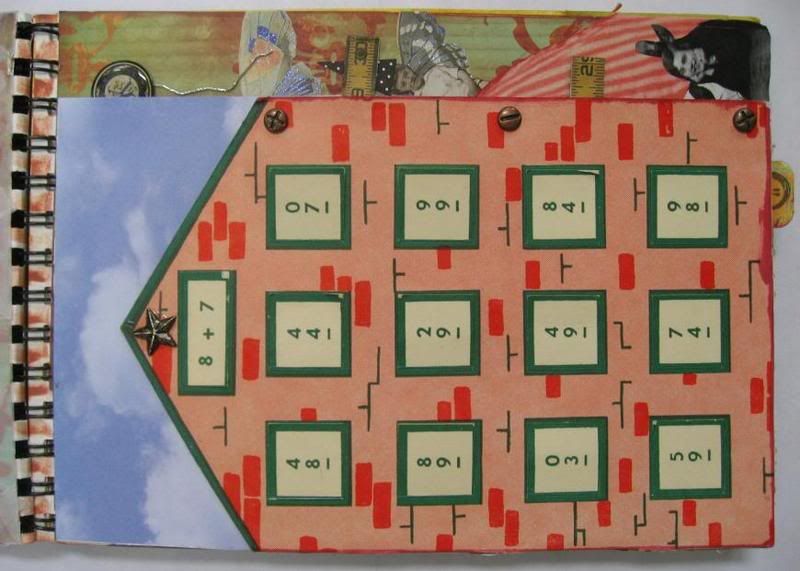 The building flaps open, and look underneath!
Next page, from katxena, lovely layers and type and design: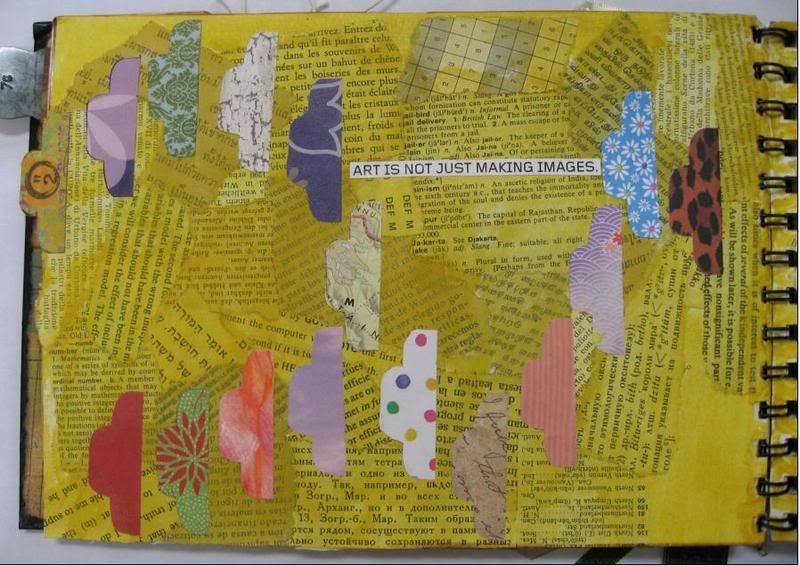 Right page: What a fun flashcard! Using the ticket for the answer is so fun: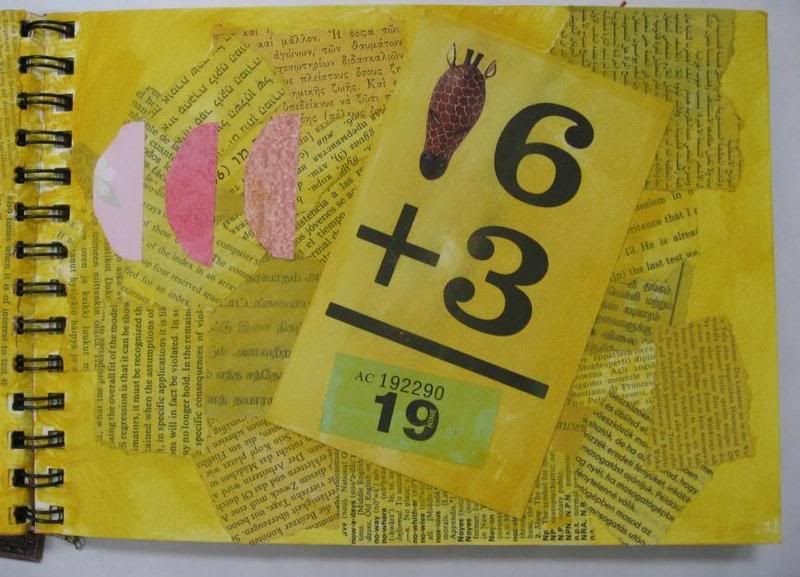 Then, from goatgoddess, more children with wings, this time, though, they are young clowns!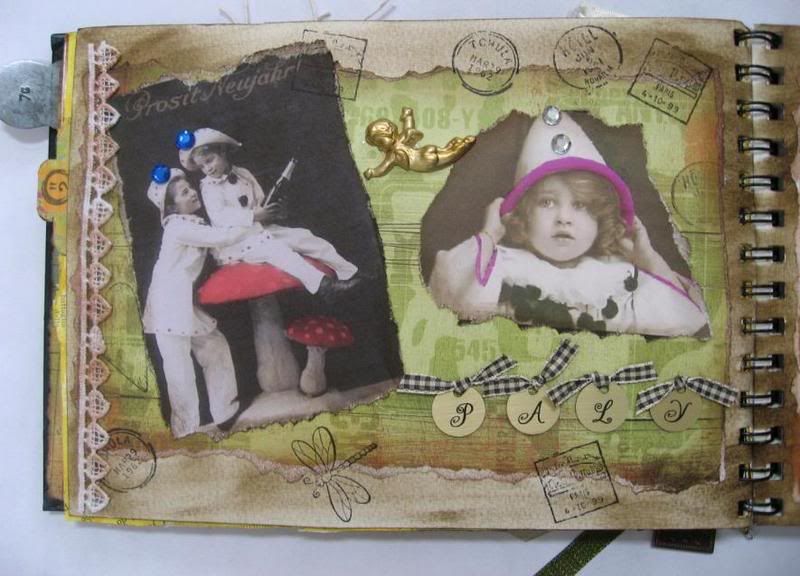 Right page: more layers, stamps and fun 3D elements:
Now, kaesea, and back to school! I love the way you replaced some of the letters with other letters, and the use of the old images: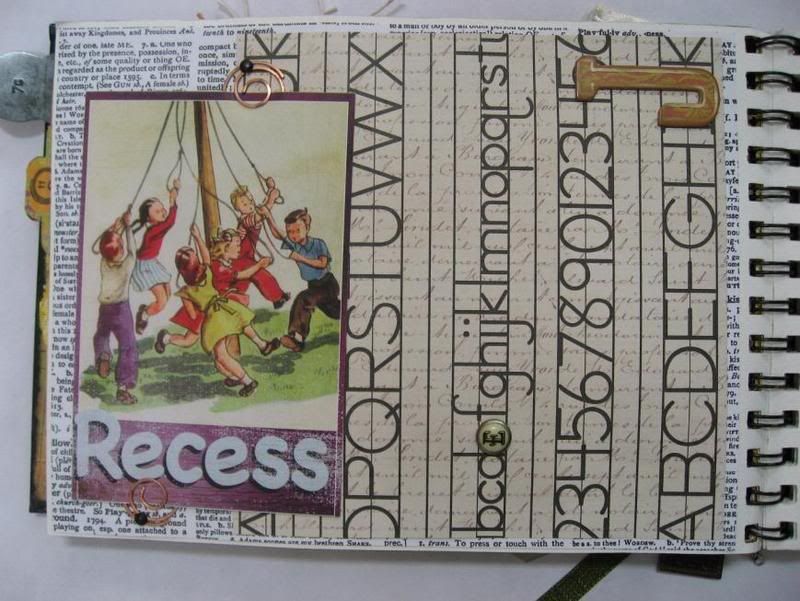 Right page: you get an A+!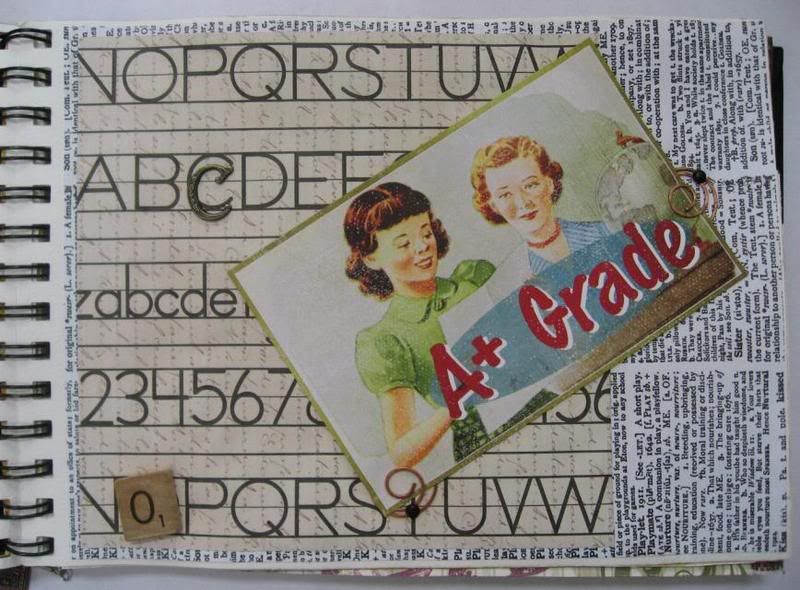 And last but certainly not least...my clowny friend, amaryllisroze:
It's beautiful, and I'd know it was your work anywhere!
Right page: isn't it great?
I don't know what else to say. I love it!! Thanks so much to you all, and I can't wait to see it when it gets back around!