This project is an oldie but a goodie. It's one of my favorite things I ever made in a swap so I don't know why I never posted it. It was made for
catpants
in the
OTT6
(One Tiny Thing Swap) waaaay back in
2006!
(Some of you were probably babies then.
)
Anyway, it's hand painted on a 4" by 4" board (so tiny!), and contains all of catpants' beloved pets, minus Karl the hamster, at the time. It was the first pet portrait I ever attempted, and I was pretty stoked at how it turned out.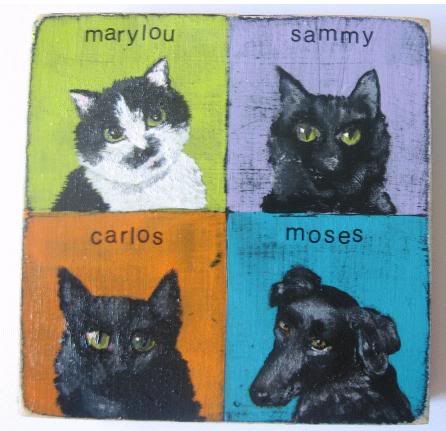 catpants posted a photo in the gallery of Carlos, for comparison purposes:
I wish I still had a photo of Marylou and her crazy mustache!