I've been altering book pages for years, but recently I've been thinking more about the outsides of the books and the idea of them as sculptures. These are my first two altered book 'sculptures'...
The Earth's Secrets - with it's sealed contents remaining a mystery, just like archaeology hidden in the earth. There are flowers and shoots growing out of the book, and the pocketwatch represents the passing of time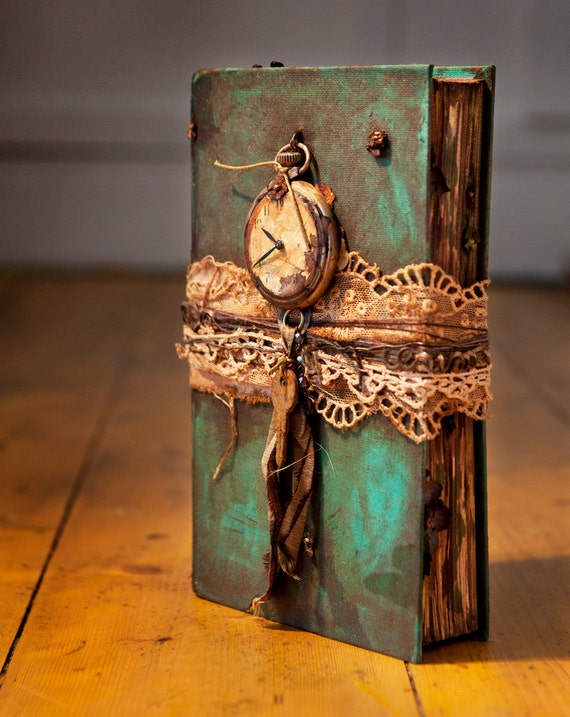 The Butterfly - I like to think that it's been fluttering over flowers in meadows before it drifts on the breeze into the library and rests on this book.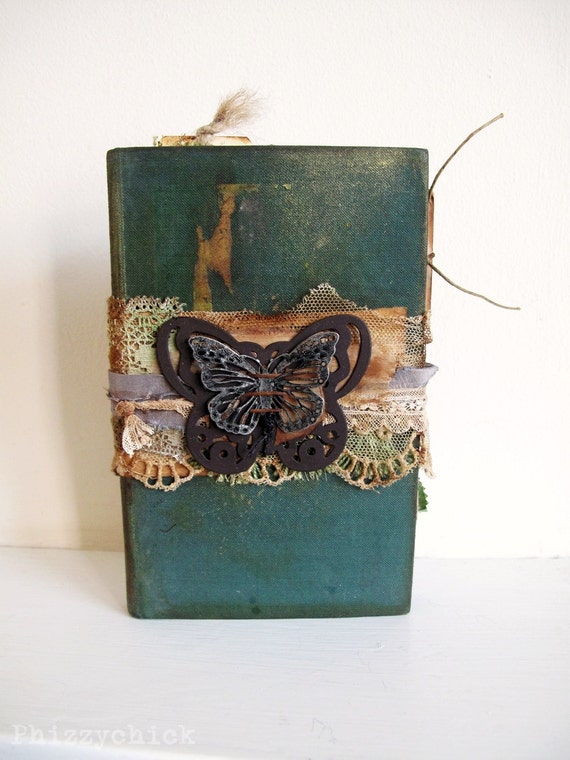 This one has more things pressed between it's pages...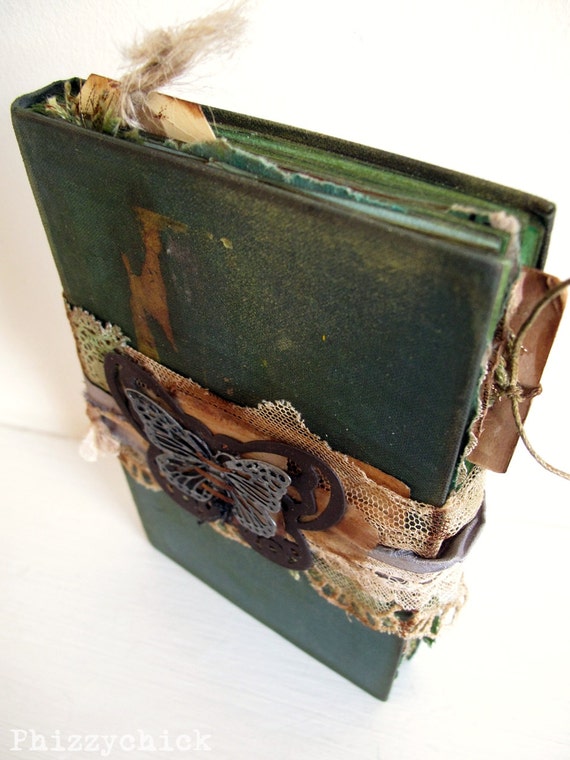 Thanks for looking!