My Grandma use to make these blankets all the time when quilting got to tedious for her. She was in the process of making this one, all that was left was the tieing/knotting, when she passed away. My parents gave it to me to finish with the plan that when I finished they were going to give it to a family member who didn't have a blanket yet.
Well that was three years ago, I don't live in the same state anymore so I was able to put off dealing with my Grandmas death for a long while. Due to this every attempt at finishing the blanket led to a huge crying fit and brought up way to many emotions for me. Finally got around to coming to terms with all of it and started doing the knots.
I never realised how hard it was to photograph a blanket, lol. How am I suppose to get it all in one shot
It's a mystery
Close up of the backing and some of the squares.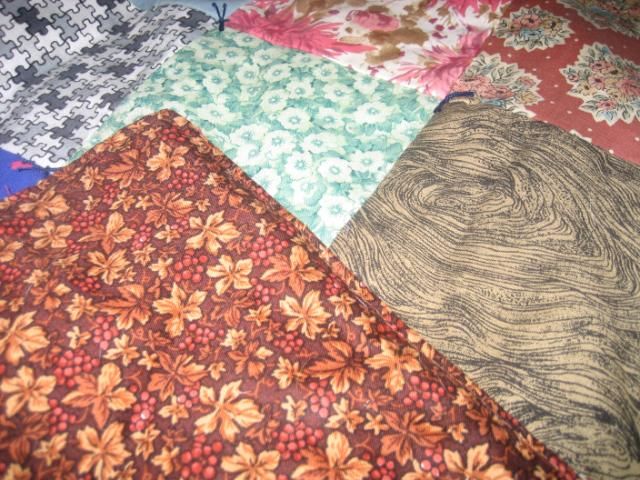 My question is did I do enough knots? They are at the corner of every square, so they're 3 1/2 inches apart. I know my Grandma use to do a lot more but I think it looks really cluttered like that but should I add more? It really needs washed so please let me know.