Kookaloo_Starr your socks look super comfy.
I decided to listen to my own advice and tackle a larger project. I have no idea why I had this much red jersey in my stash, but it's been there for years. I am going to blame it on a shopping therapy session during college. I used well over 2 yards and still have about a yard left. I modified a pattern in my stash, yay I used a pattern! I have about a dozen patterns and have only used a few of them.
I conveniently decided to leave the skirt edge raw because I ran out of thread right when I finished the tops hem. Overall very happy with it, now it just needs to warm up.
Front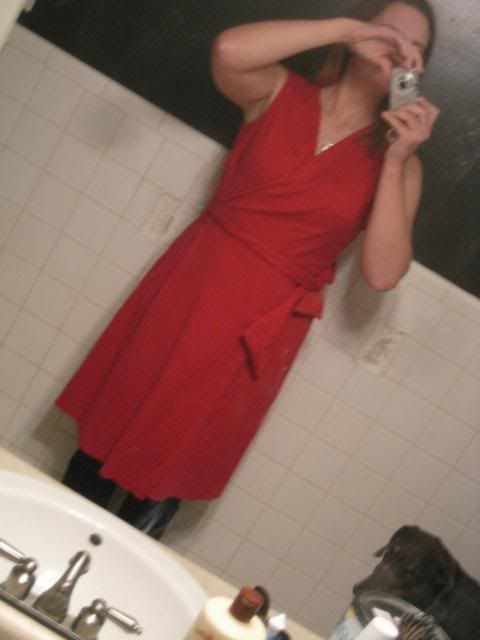 Back