Kookaloo_Starr, the dresden plates look great. The quilting in this craftalong has been awesome.
gaudiknight, love the socks!
My latest destash is not nearly as lovely but very practical. I decided to switch Helga, my hedgehog, over to fleece bedding (she use to have the paper bedding from the pet store). Used up a big (somehow already stained up) piece of fleece and shredded some of the scraps.
She is not impressed but as soon as I put her house back she snuggled down and went back to sleep so I guess it's Helga approved. If the fleece bedding works out I think I will invest in some prettier designs.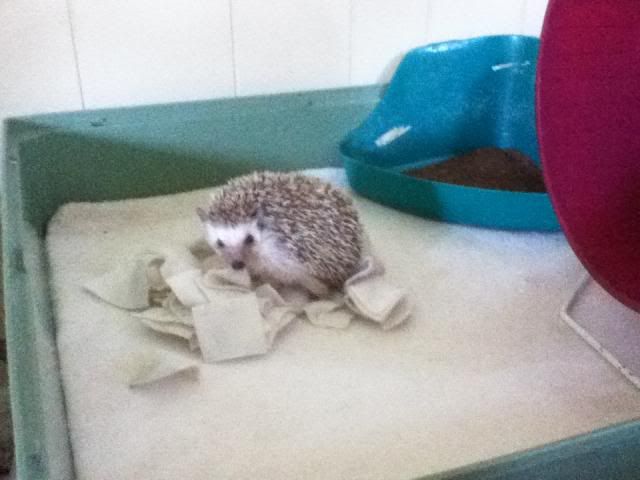 While looking for my fleece I found my first failed stencil attempt from about 8 years ago and decided to braid up some dog toys, one which has already been destroyed.