Two necklaces inspired by Supernatural. If you've never seen it well it's a show about two brothers(very hot brothers) Dean and Sam, fighting supernatural things (ghosts, demons, vampires, etc). Dean and Sam often come up against ghosts and evil spirits and the way to get rid of them is so salt and burn the beings remains.
I recently graduated from Auburn University, and wanted something to commemorate it. But I didn't like the school rings and a pendent I found I liked was out of my price range so I decided to make my own.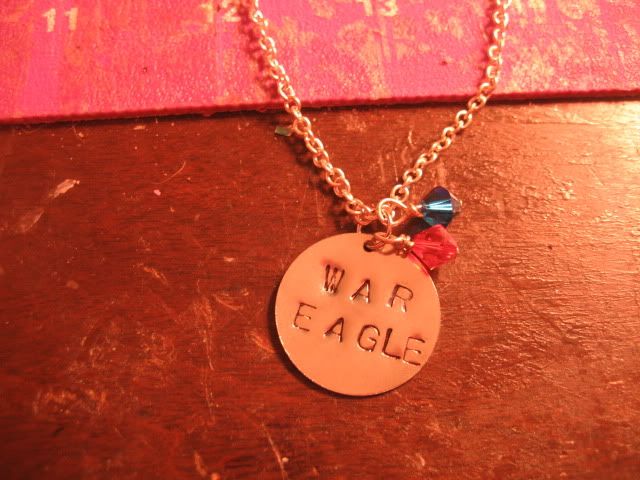 Thanks for looking! They're my first stamped pieces other then just practicing on some washers.