Kookaloo_Starr I am not a heart person but your quilt blocks look great.
I just received for the fake tv/movie swap! A lovely little wall hanging featuring a quote from The Boondock Saint's. For those of you not familiar with the movie their is a bartender named Doc who has tourette's, always get's proverbs mixed up, and cusses...a lot. Which you would think that it is because of the tourette's but everyone cusses a lot in the movie.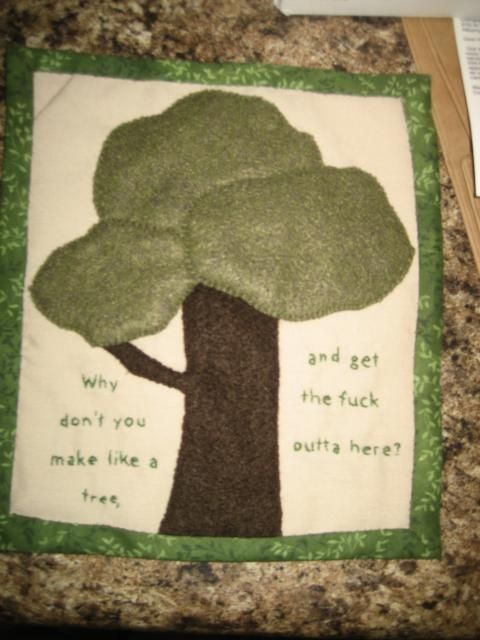 Close up of all the stitching, all by hand and my partner says she is very proud of herself.