Well my Hubby was a dear and ran to the post office for me
So when I got home yesterday from work I was able to open my package from craftykaida.
I got two folders decorated with quotes and images that fit my resolutions. One of my resolutions was to use up my fabric and yarn stash so she got me a awesome dress pattern and wrap patterns.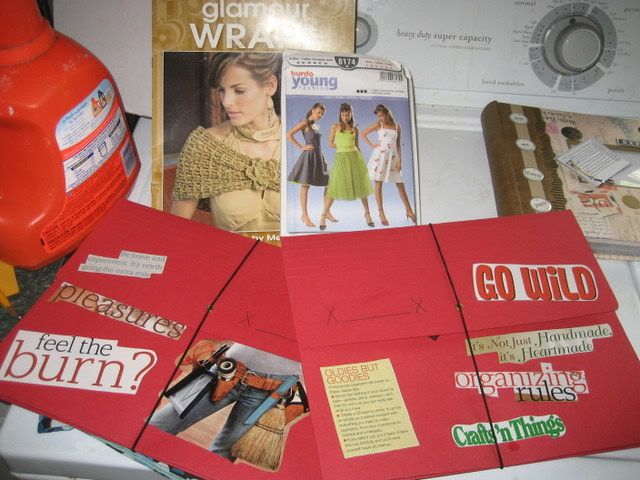 I got two sewn pouches to help me organize, even my Hubby said this is something we need to do this year, lol. Now I know our house is in disarray. Also organizing cards to stick in books/cds/dvds/etc and ongoing project cards.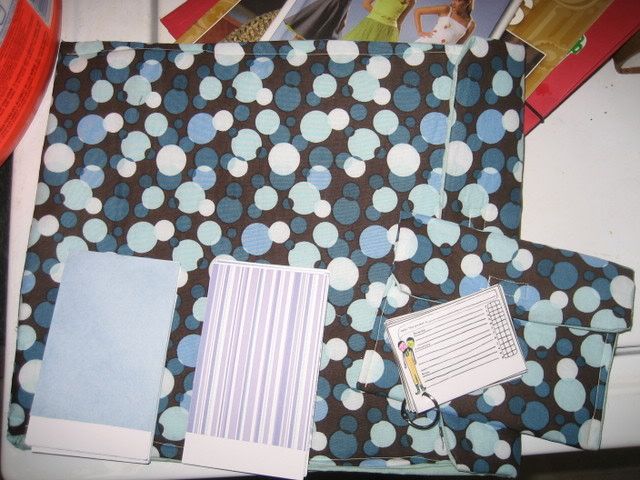 Here's a crappy close up of the ongoing project cards. I really need these I don't know how my WIP list got so long!
And my favorite piece mostly because of the theme she picked. One of my resolutions was to finish the home improvement projects that we started over two years ago when we bought our house. Craftykaida sent an adventure themed photo album since home improvement projects are an adventure
This has been so true with us, our house is over 50 years old and put togother in a very haphazard manner. On the edge is says "are we there yet?" which is exactly how I feel!