I received from CarrieMe!! She's so awesome! Sorry for the ton of pics but well I love everything and decided it all needed showing off
First the group shot. An awesome tote, it's so sturdy! Cards, in the stationary portfolio. Journal. Scissor charm (what a cute idea). Bracelet with manatee pendent and matching earrings.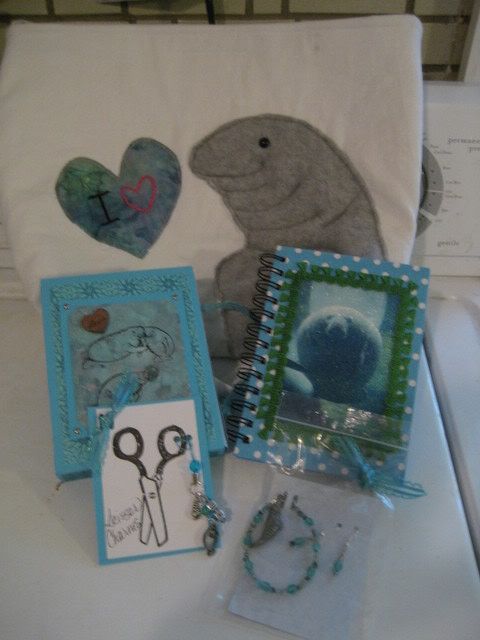 The stationary portfolio, I'm completely amazed by this.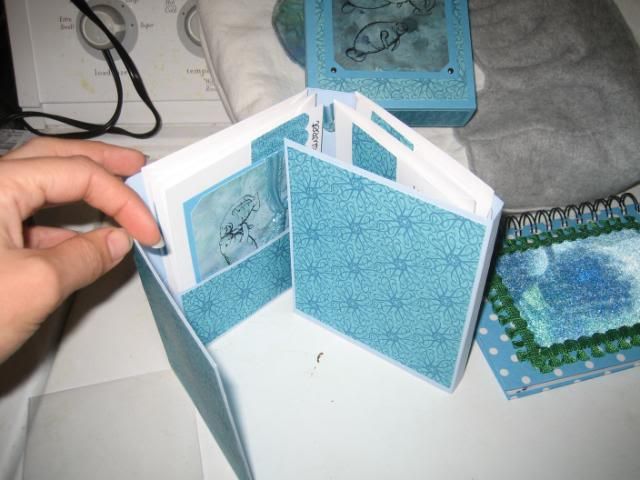 The cards. They're so pretty, I think I'm going to use one for my Motherdays card.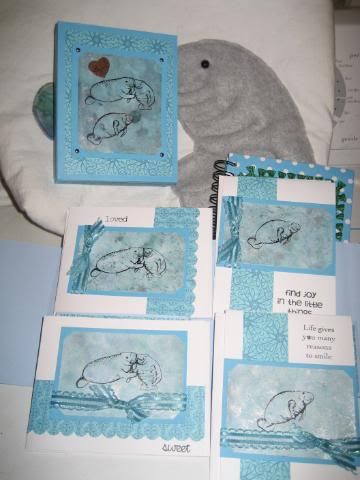 Close up of my favorite
The scissor charm and jewelry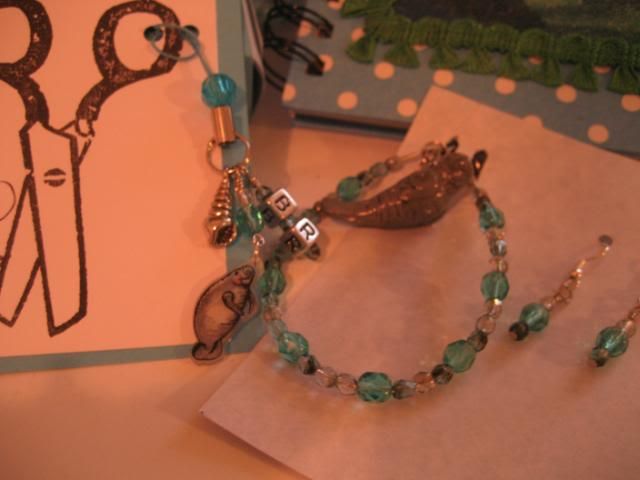 And an even better close up of the pendent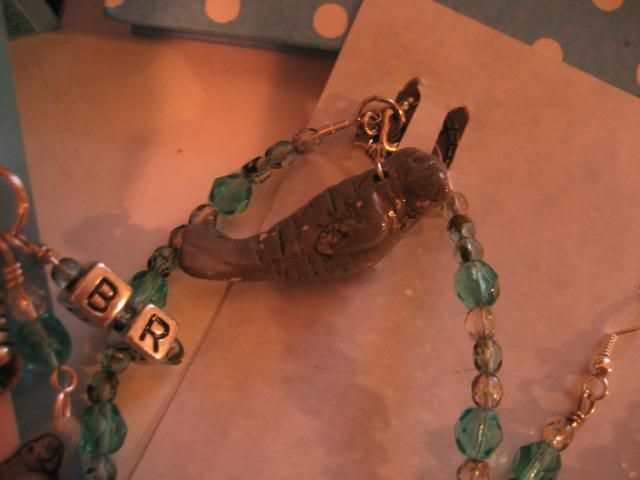 Thank you so much! Everything is so great I feel completely spoiled.