When I saw this challenge I knew that I simply had to give it a try. I went off to the local thrift store without really any idea for what I was going to make so me and my friend spent the good part of an afternoon searching for "the" item (and needless to say laughing hysterically at some of the outlandish things we found
) and I found this very sad looking t-shirt. I instantly loved it and decided that this was what I must get to use in my project.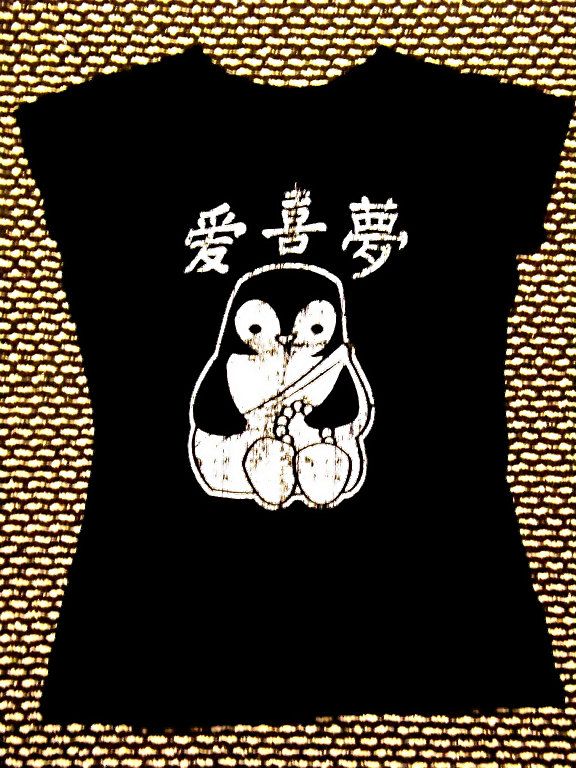 (Sorry for the fuzzy picture, I think that background carpet confused the camera a bit XD)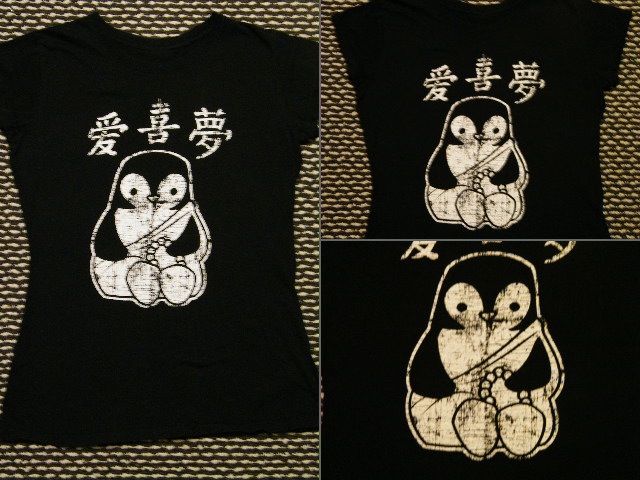 (Detail pictures of the design)
As I carried it around the store I came up with the idea to turn it to a bag. After a trip to Walmart for some additional supplies, I got to work on my bag.
My first goal was to restore the design as much as possible. I used white acrylic paint to go over the design and fill in any missing areas of paint. I definitely underestimated how long it would take to do this part XD
Now, being pretty much a sewing novice I did some serious internet searching for tutorials and instructions on bag making (If you've made a bag tutorial I probably looked at it XD) I originally wanted to make a messenger bag but I honestly didn't have enough fabric for that and also making one seems REALLY complicated. So I decided to go for the simple approach and make a tote bag. My friend's grandmother was kind enough to invite me over and allow me to use her sewing machine for this project.
To construct the actual bag I simply followed multiple tutorials to make the handles and the main part of the bag. I really can't explain my process to well because I didn't really know what I was doing half the time, so I'm just going to put up some pictures of the bag in progress and hope people can understand what I was doing. (If anyone has any questions though, feel free to ask me and I will try to answer them as best as I can).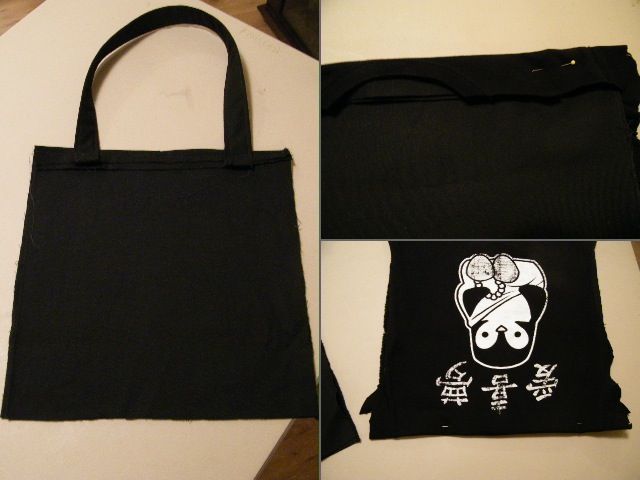 The front and back panels of the bag. I tried to show how I attached the t-shirt fabric to the cotton duck I was using for the rest of the bag.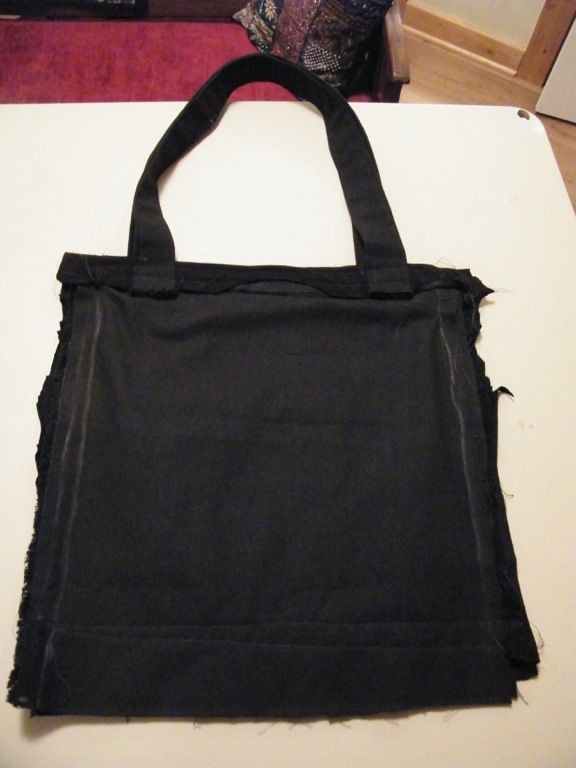 The bag all sewn together before it was turned right side out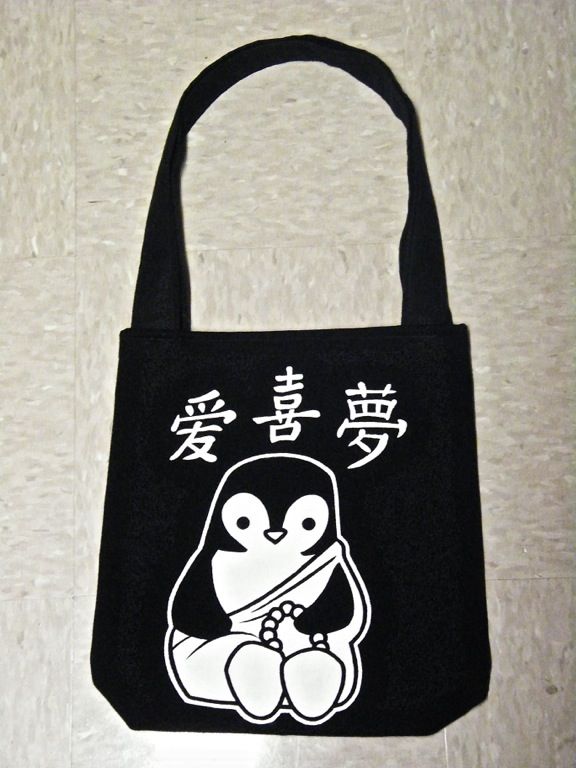 FINISHED!!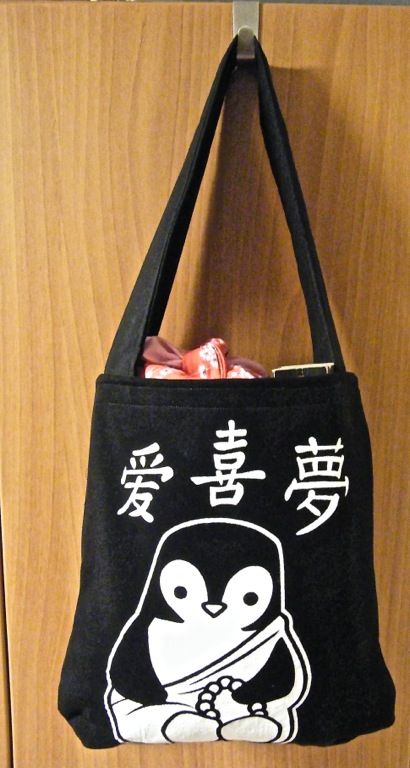 All packed up and ready to go out.
In case anyone is curious, the characters above the penguin (from left to right) say Love, Joy/Happiness, and Dream
Thanks for looking at my project and I hope you like it (I certainly enjoyed making it
)