For the video game swap my partner listed that she likes chocobos and moogles from Final Fantasy, and totes! So together, this eat child was made.
I found the image for the design online here:
http://silverdragon27.deviantart.com/art/CHOCOBO-and-moogle-22994772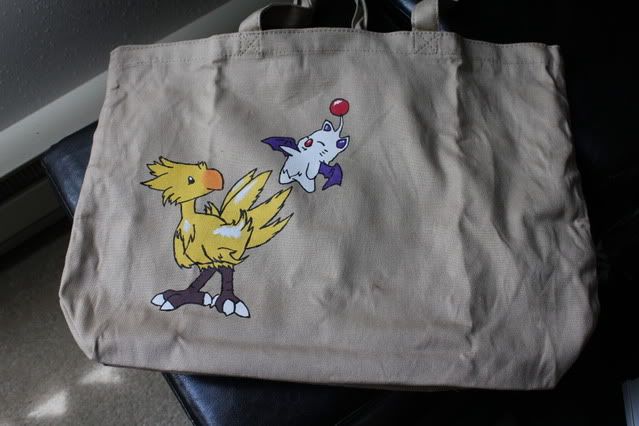 Here is the finished result. I used the freezer paper method, which I'm still new to but I am eating! I did the base colors with different layers of stenciling and then painted on the black lines and some details.
And here are some "work in progress" shots: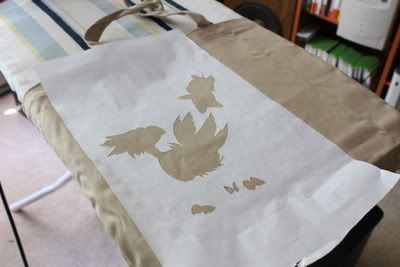 Here is the first layer of freezer paper ironed onto the bag awaiting paint.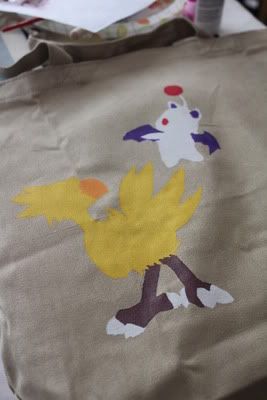 And here is where all the base colors are down. I use the triangle sponges that you use to apply foundation for the paint.
Thanks for looking!