This last valentines day I wanted to make my husband something. I scoured for ideas here and other places and in my inspiration ultimately came from
Martha
. My original thought was to do something with reason's I love him. A long time ago I gave him a bag full of Riesen's candies and each had a tag hanging off of them had "reasons" I loved him. Get it? Reasons on Riesens? Anyway. So I kinda wanted a throw back of that idea. I wanted to do something that hung off the ceiling in the living room in our tiny apartment. Ultimately I decided on this: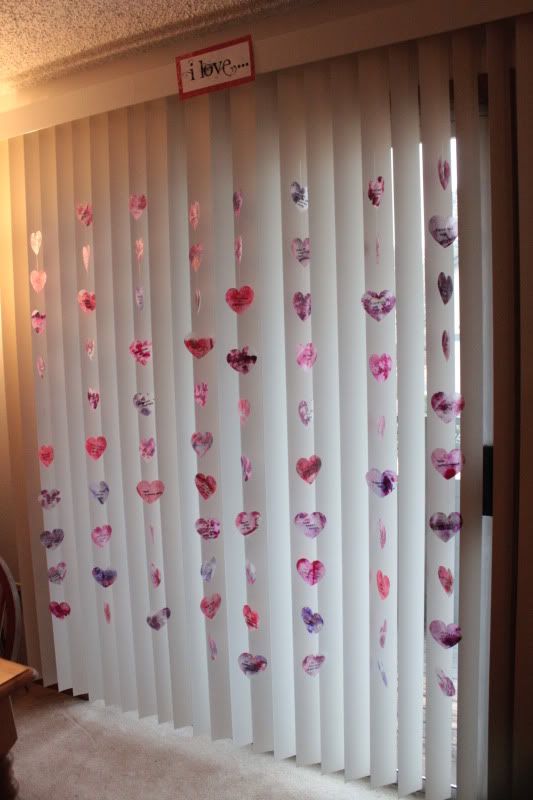 They are hearts made from wax paper with shaved bits of crayons melted in between from an iron. I got the crayons for really cheap at Michael's and I only used the pinks, purples, reds, grays, silvers and whites (you know, valentine's colors). The tute from Martha is above. On each heart I wrote things I loved about him and us as a couple. BTW sharpies are really difficult to use on wax paper. The wax paper kinda ruin's 'em, too. Perhaps a paint pen would have worked better, but I'm not sure. I measured the height of our sliding window and taped 10 hearts onto a strand of fishing line, leaving extra line to tie to the top. I made a little sign and attached it to the top. Wa-la! Its done!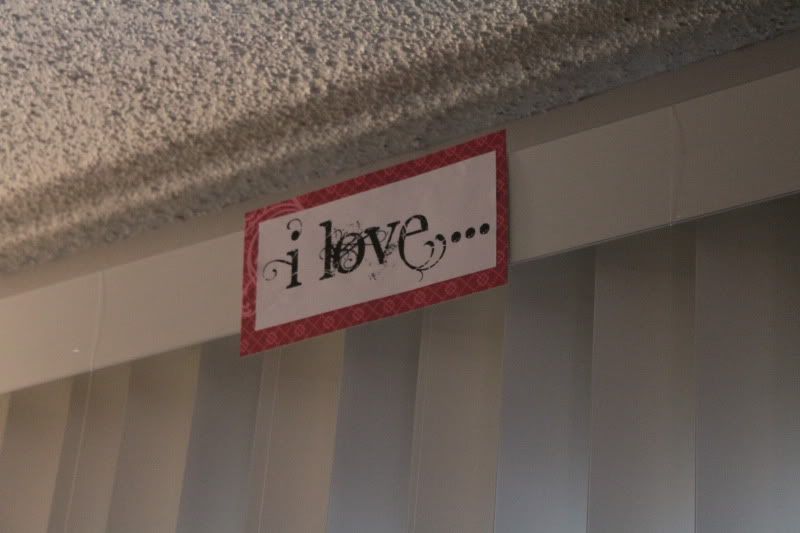 Here is a close-up of the sign that went ontop.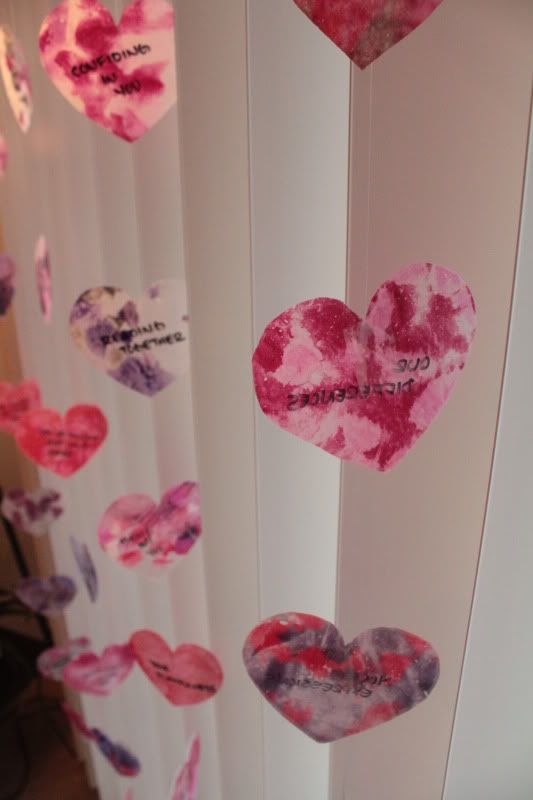 Some of them read: "our differences", "reading together"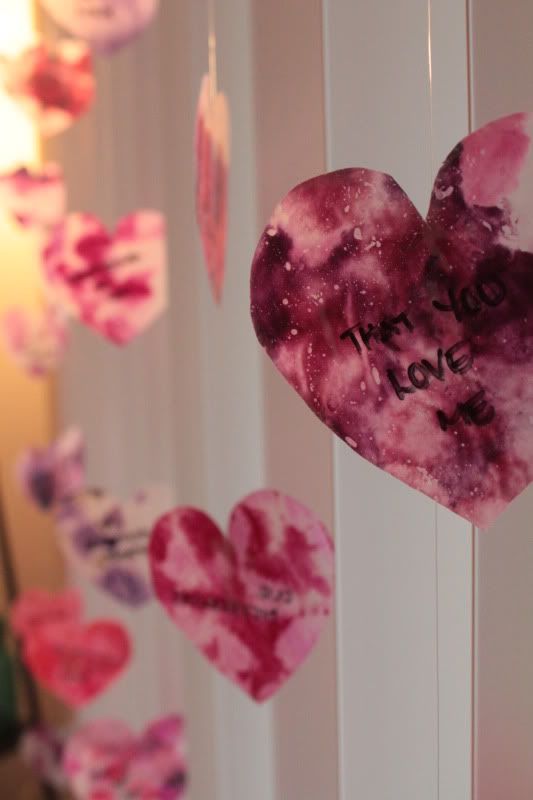 And: "That you love me"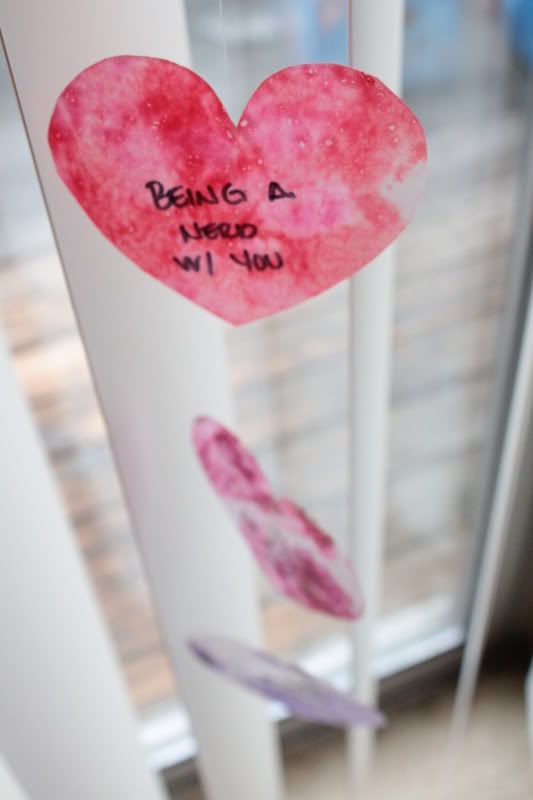 And: "Being a nerd w/ you"
The sun was shining brightly when I put them up. They looked really pretty. Kinda like stained glass hearts. After each sheet of melted crayons I would hold them up towards the window and smile. So pretty! I hope you all like them and they bring you inspiration! Thanks for looking!