So I had fun with shrinky dinks for the first time. I've always been curious about them and decided to try them out after I couldn't find the bead/charms I wanted for a couple bracelets for a swap. If you can't find what you want, make it! The result, surprisingly, turned out pretty good (I think)!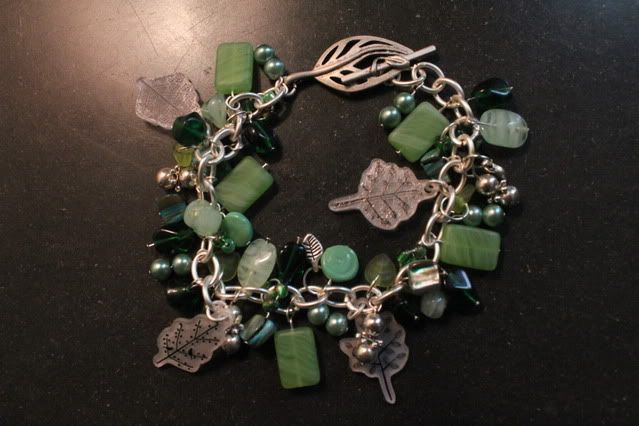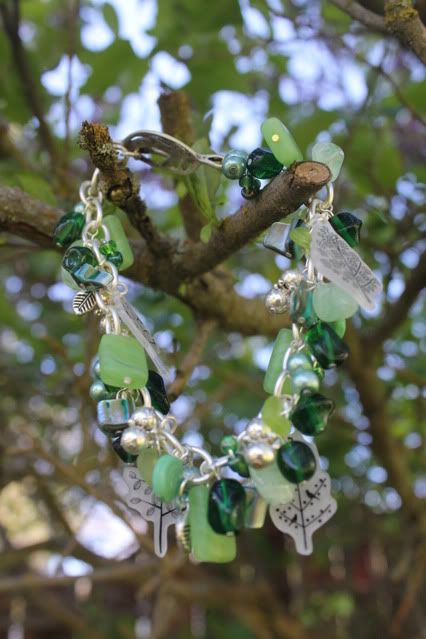 I call this one the clutter bracelet because it has a bunch of random green beads from my collection. The tree charms are shrinky dinks. I used a stamp w/ permanent ink and stamped it onto the shrinky dink paper and it turned out famously.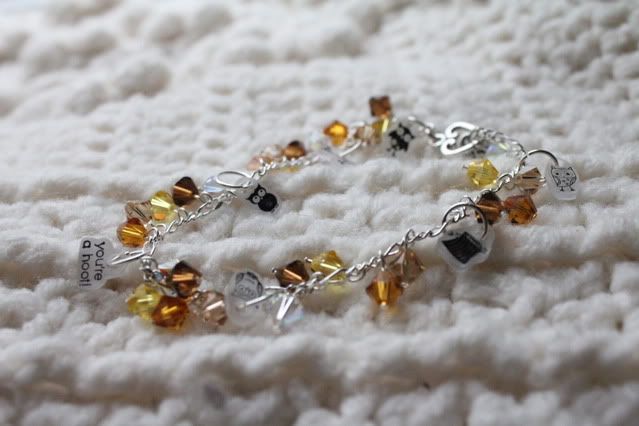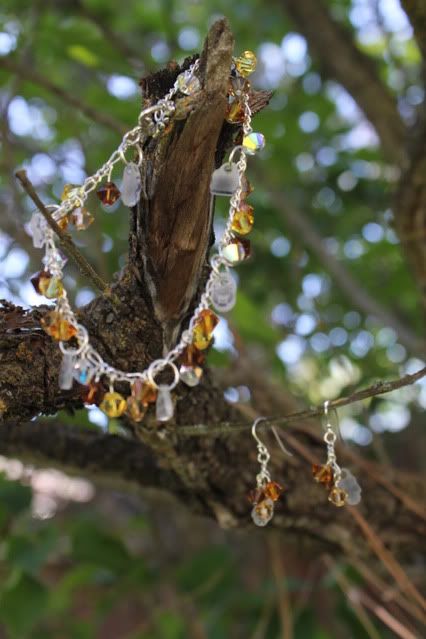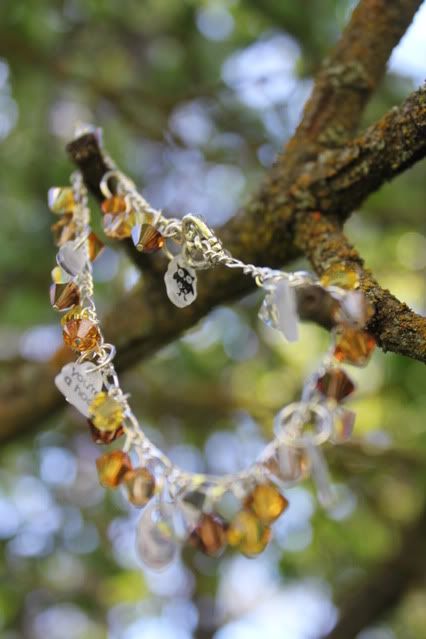 This one is made from saworski crystal beads and the little owls are shrinky dinks and has matching earrings. They turned out so small, its crazy! But it took jewelry that wouldn't be considered "tree" themed into something that belonged. Shrinky dinks are so much fun and I think that I will playing with them more in the future!
Thanks for looking!