I did a personal swap with Suereal, and she loves cryptozoology critters. After much research, I decided to make her a jackalope.
I used kwoozy's rabbit pattern for the body. It can be found here:
http://kwoozy.blogspot.com/2006/05/kwoozy-rabbit-and-carrot-pattern.html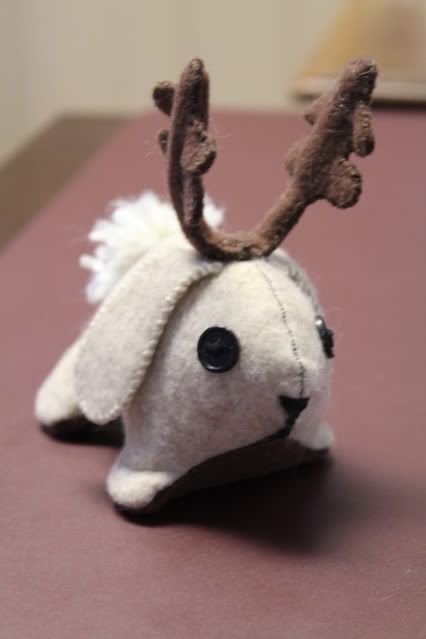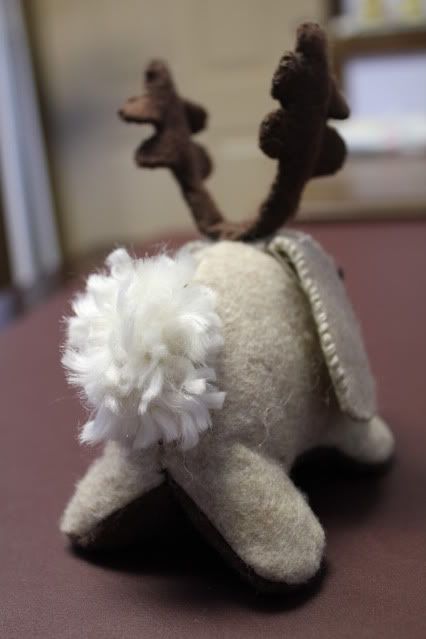 He is made of felt. His antlers have pipe cleaners inside so they are pose-able and so they will stick up straight. I stitched on his nose. I also made a pom pom out of some yarn that I had for his tail.